There's now something called peel-off foundation, and this vlogger put it to the test
As much as we love hauls and "Get Ready With Me tutorials," what we really love is when vloggers test out products and give honest reviews. Something new is going around in the beauty world called peel-off foundation, which allows our fave makeup gurus to give into curiosity and experimentation WITHOUT having to succumb to another wacky, somewhat dangerous trend (like applying makeup with a kitchen knife).
For her latest YouTube vid, vlogger Raye Boyce tested out the not4u Real Skin Patch, a Korean skin care product that acts as a barrier for skin. The peel-off formula keeps pollution out and also makes removing makeup super easy. Put it on under makeup and voila, you've just created peel-off foundation.
https://www.instagram.com/p/BXBCGzyhFnO
Raye is no stranger to playing beauty guinea pig.
She's known for comparing drugstore versus high-end beauty products and trying out some pretty risky DIYs. (At-home permanent lash extensions? You a wild one, gurl.)
At first, the peel-off formula sounds like a godsend for acne-prone skin.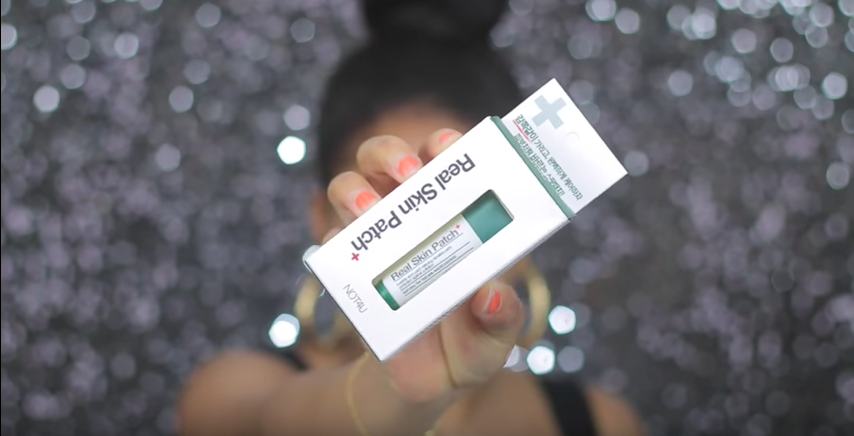 The directions weren't in English, so Raye had to improvise. She starts by applying the product liberally all over her face. More product, more protection, right?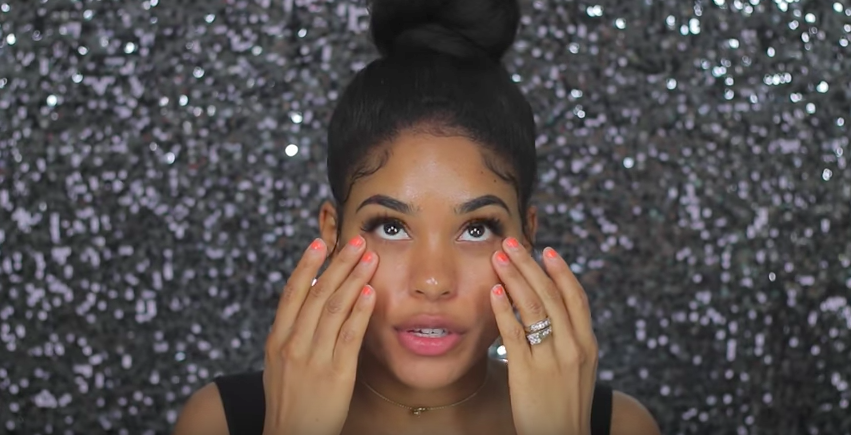 "If I were to describe how it feels on the skin, it feels like I applied a thin layer of a peel off mask," she says.
Sadly, Raye's honeymoon with the Real Skin Patch ended before it could even start. When she starts to apply foundation over the primer, it starts to flake. Take a look at her chin.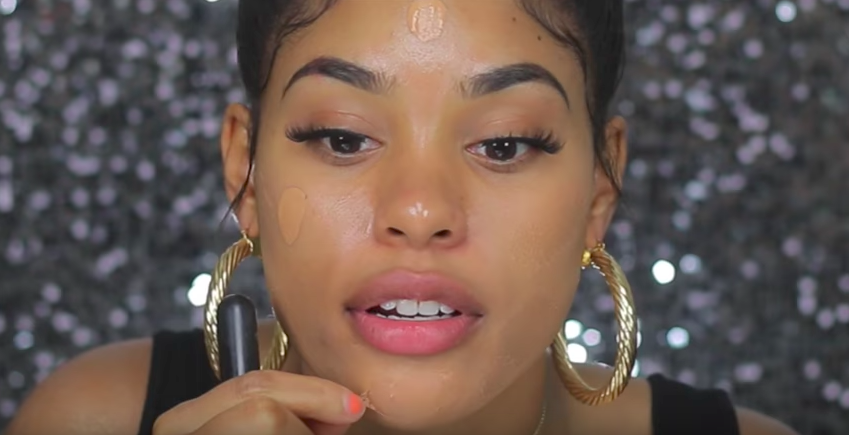 Raye was a pretty good sport about it and decides to give it a second try. Maybe applying a thick layer wasn't the best idea. Could a little less product go a long way?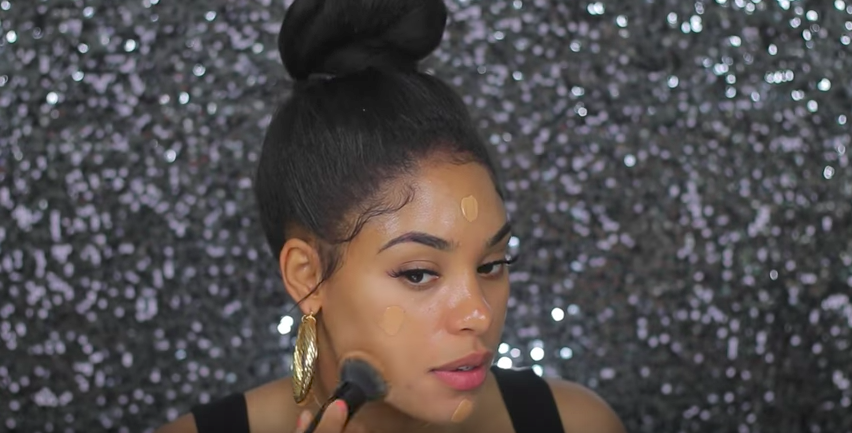 The thinner layer worked better, but Raye did notice another issue — the texture.
After buffing in her foundation, the Real Skin Patch started peeling again. Raye decides to give the product a third try. This time no foundation brush, she's going for a makeup sponge instead.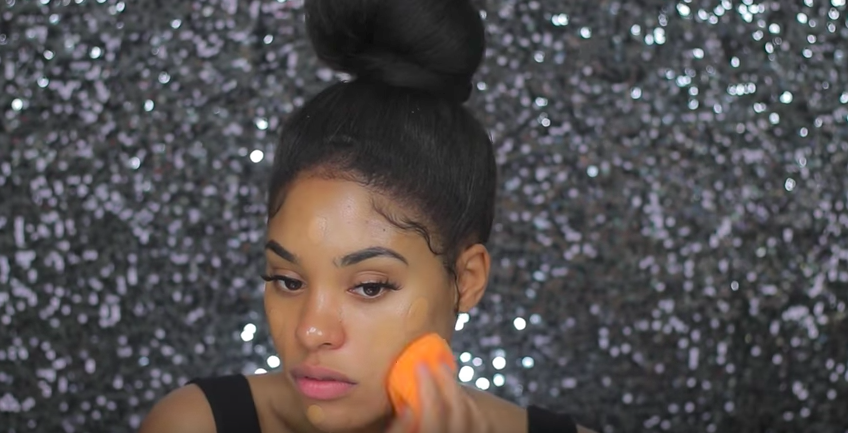 No luck. Raye points out that some spots look good, but other spots are peeling, the texture was streaky and blotchy, even her highlighter wasn't going on smoothly.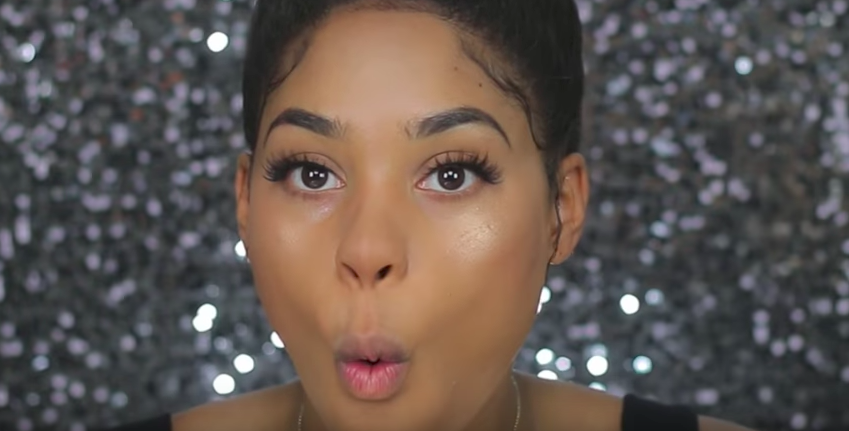 At least Raye had a little fun removing the peel-off primer. That counts as a happy ending, right?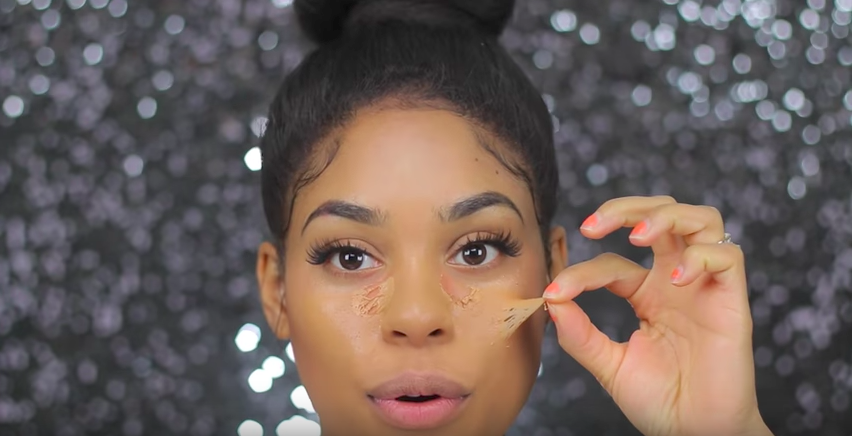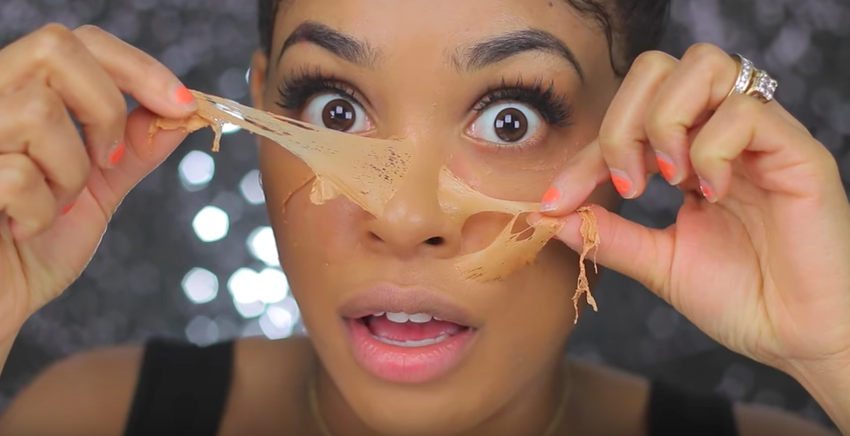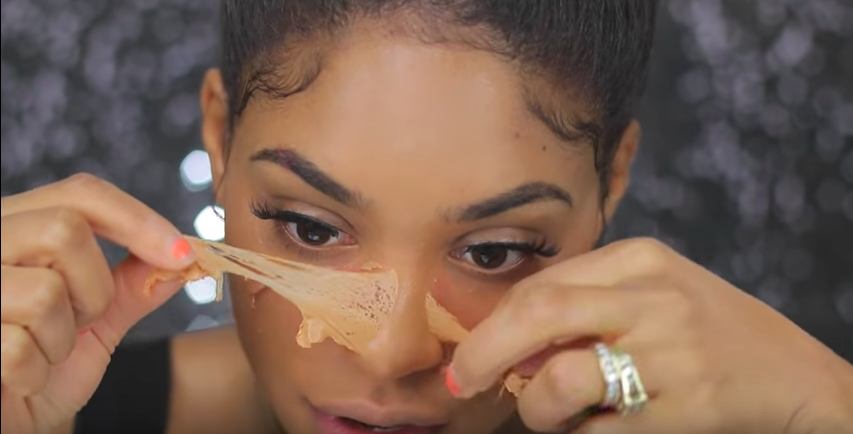 Check out the full vid below.
https://www.youtube.com/watch?v=e-97SFB5dlc?feature=oembed
If you want to try the Real Skin Patch yourself, you can pick it up here for under $20.