Peach beauty products are officially a trend so here are the ones you absolutely need in your life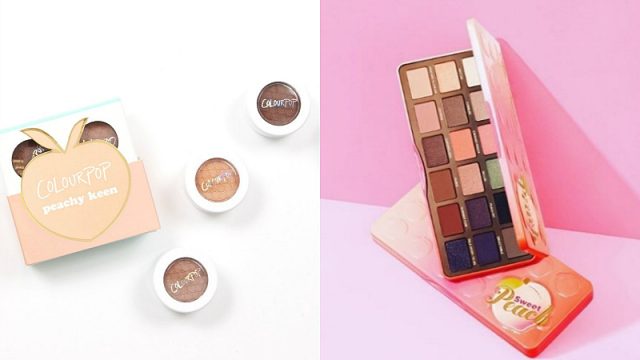 Sure, its a little frosty outside, but that doesn't mean your beauty bag can't be teeming with peach products! Who doesn't want to highlight their gorgeous cheeks with a peach-colored glow? Or spritz on peach-scented body mist? Peach is a timeless color and scent that has made itself a beauty staple. We are so thankful to makeup companies like ColourPop and Too Faced for releasing new and delectable peach collections. Why should the world be your oyster when it can be your orchard?
Here are 10 ways  to jump on the delicious trend of adding peach-punched products to your beauty routine.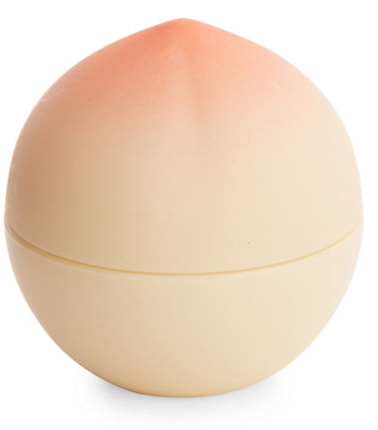 We may have screamed out loud when we saw this balm. We are total suckers for cute containers and this mini peach balm is the epitome of cute! The peach may be fake, but the ingredients inside, like witch hazel and tea tree oil, are all real!
This wheel-of-color blush gives the apples of our cheeks the perfect peachy glow — all in favor of renaming them "the peaches of our cheeks?"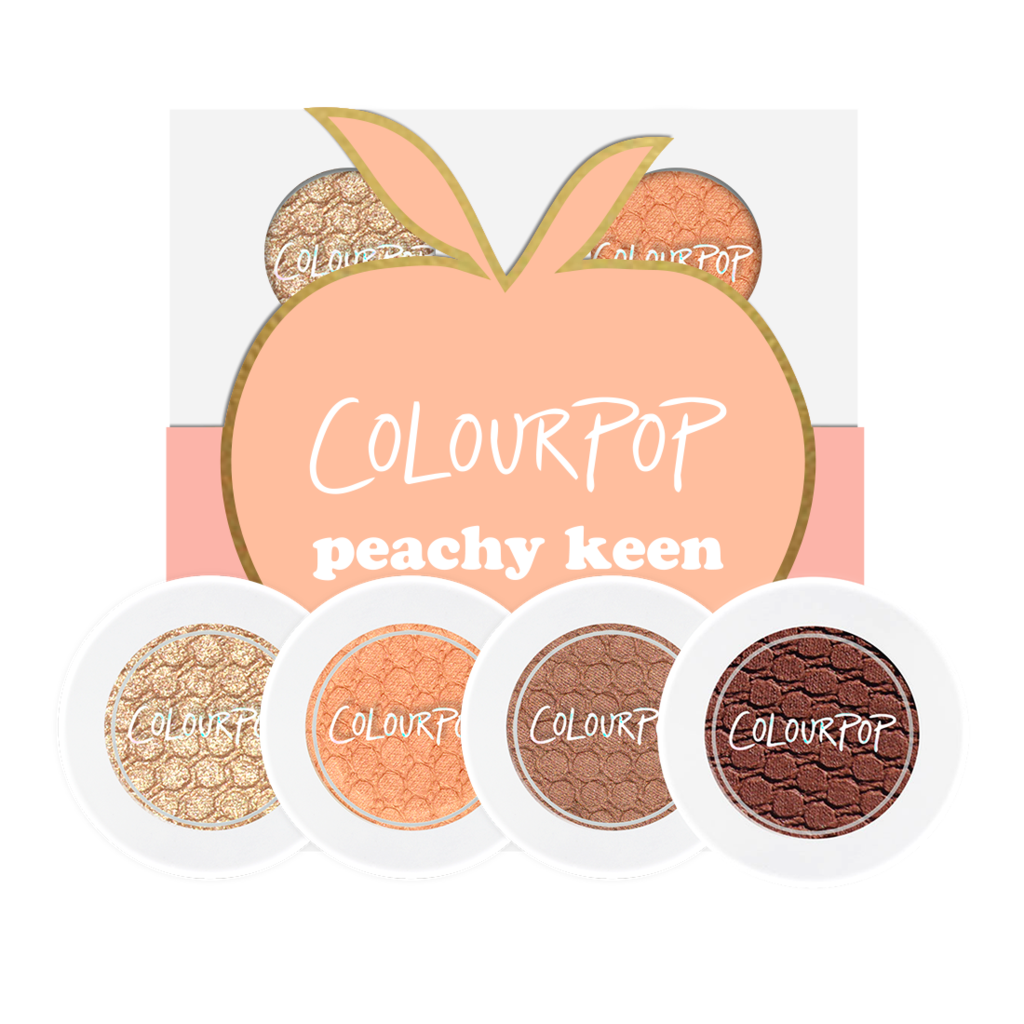 These four shadows look great on their own, but are fun to experiment with and mix and match. We are LOVING the Jackie O femininity of the shade "Kennedy!"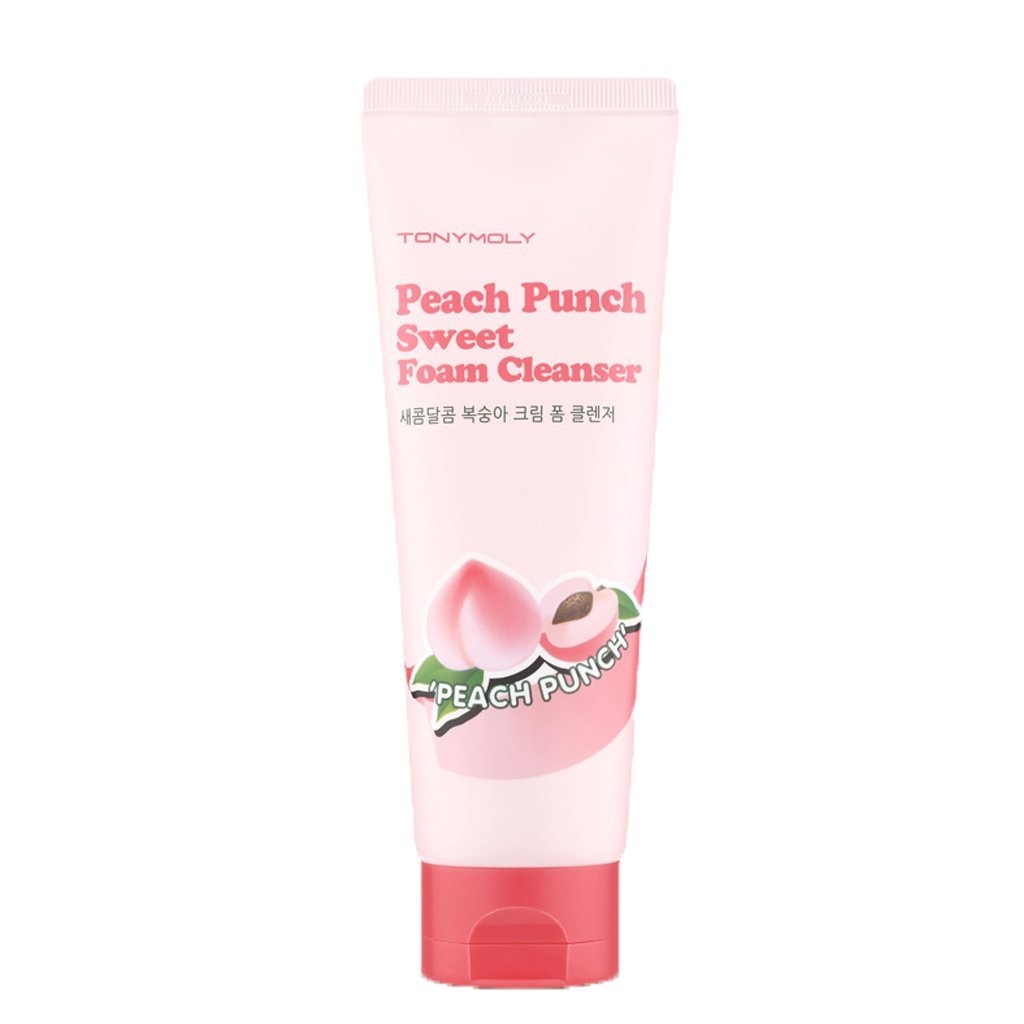 This cleanser smells delicious while peach nutrients purify and keep skin moisturized long after you wash it off!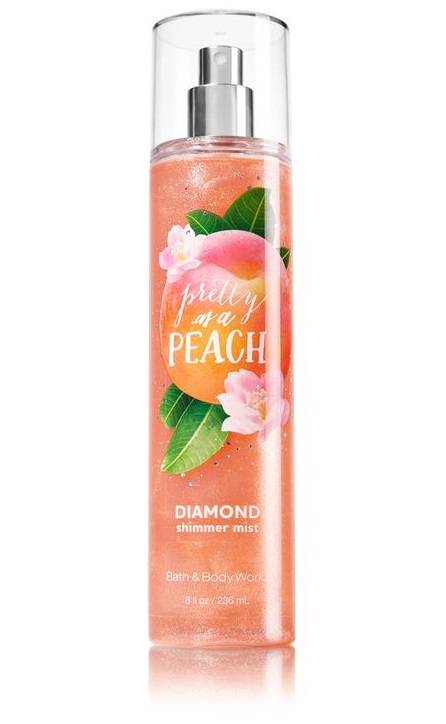 Who doesn't love to sparkle? We love feeling like a mermaid in the summer and a snowflake in the winter. This Diamond Shimmer Mist leaves tinsel-like sparkle with none of the tackiness.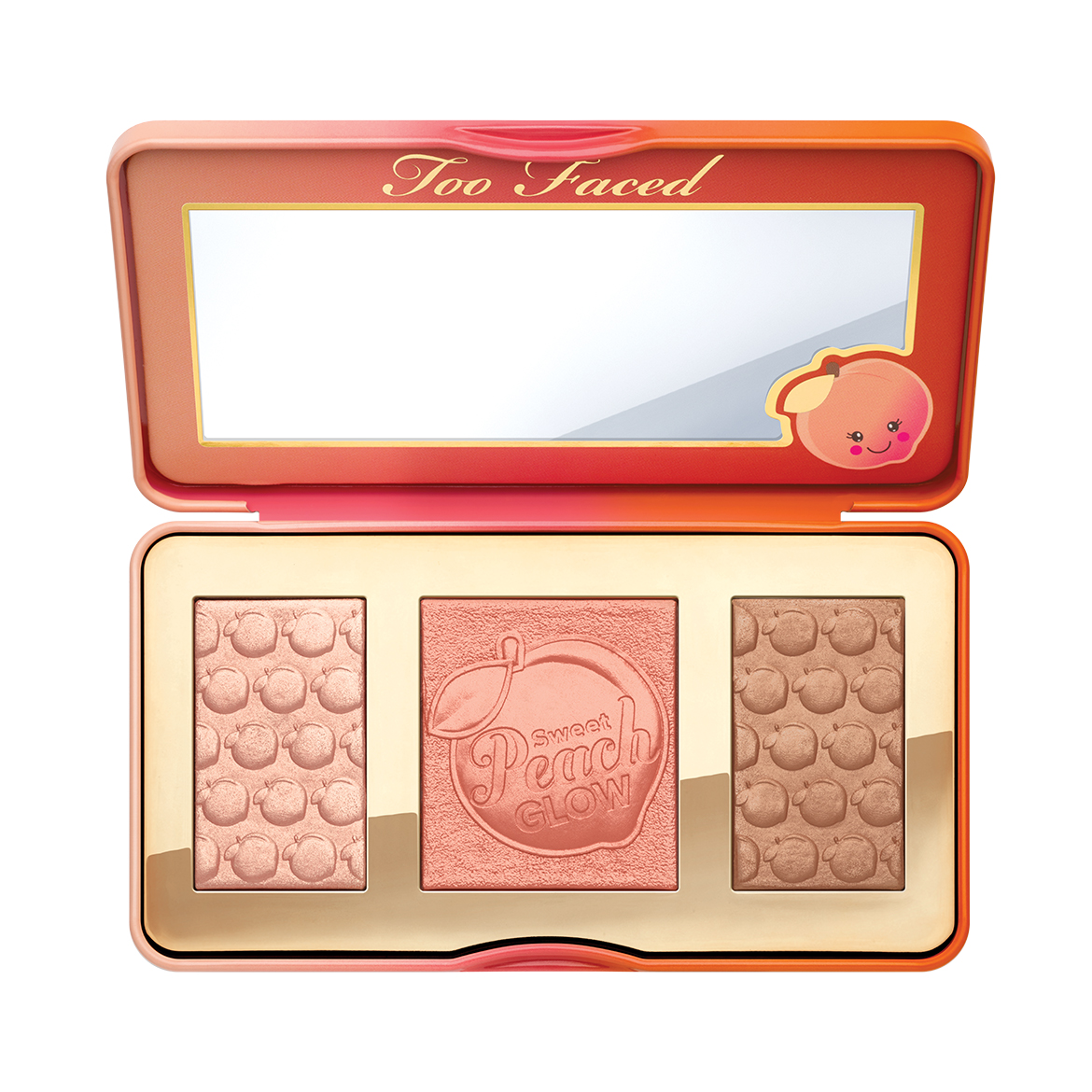 This new blush and highlighter palette from Too Faced is almost Too Cute to use! It's actually peach-scented and you'll most likely smile every time you pop it open because, well, just LOOK at that cute little peach saying hello in the corner!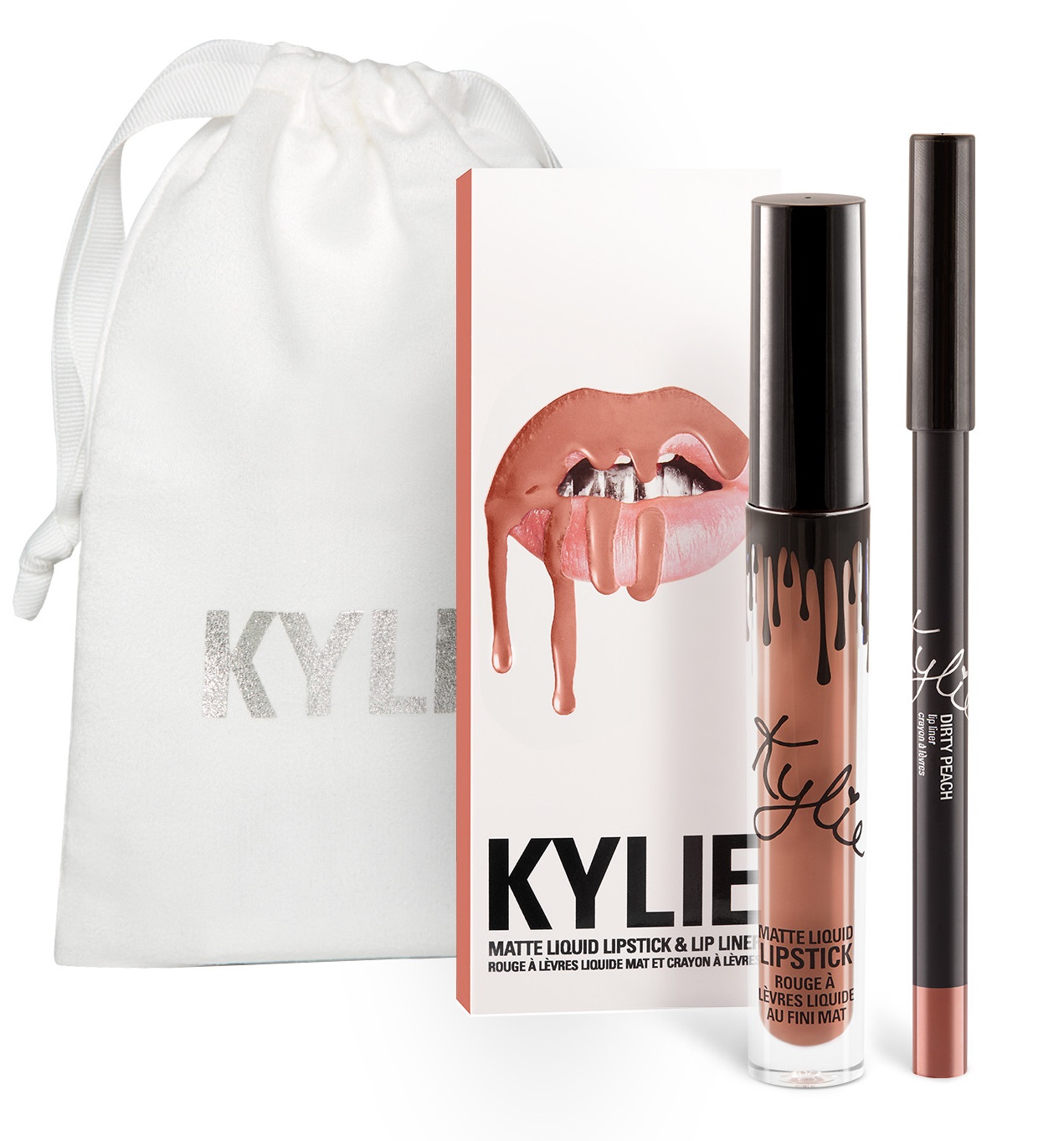 This lip color from Kylie is at the top of our Christmas lists and it comes with a free gift bag this month! (hint, hint, Santa!) The color is perfect for everyday wear and with a liner and liquid duo you're pretty much unstoppable.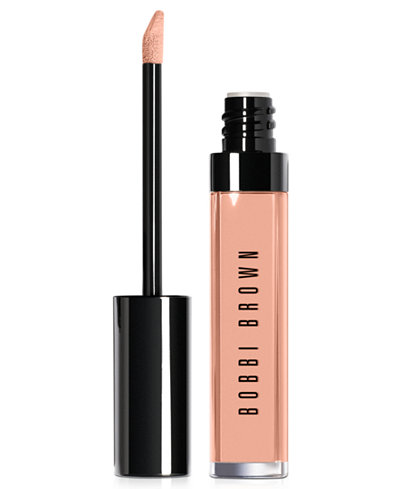 This tinted eye brightener (in peach of course!) is the perfect way to cover up tired eyes. It's shopping season and a lot of us are up late at night adding stuff to our virtual carts. With this little wand of magic no one will ever know!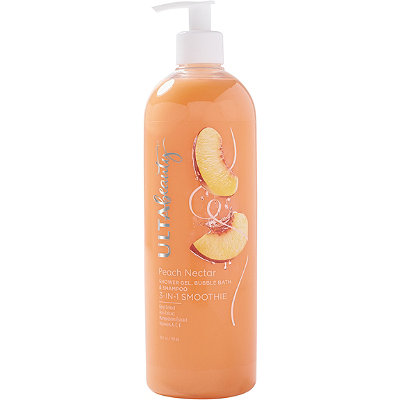 Beauty babes beware, this bath smoothie smells good enough to drink! It's a 3-in-1 that functions as a shower gel, shampoo, or our personal fave — a bubble bath!
Melanie Mills Peach Deluxe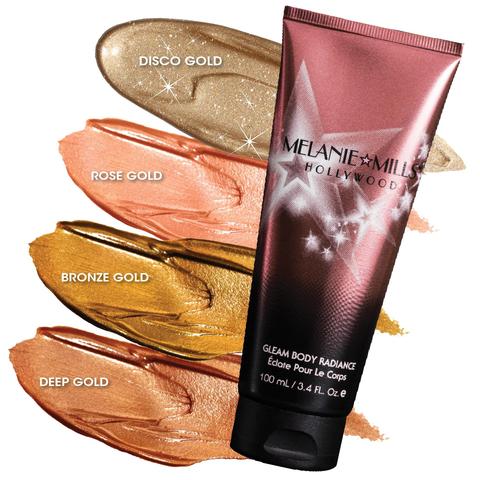 We CANNOT wait for this peachy gleaming body and face makeup to drop on December 15th. Doing the work of a moisturizer, makeup, and shimmer, this tinted cream will totally make you glow.
Are you ready to look and smell like the perfect peach? So are we!!!