Today in awesome: Pay two bucks and get free frosties at Wendy's ALL YEAR!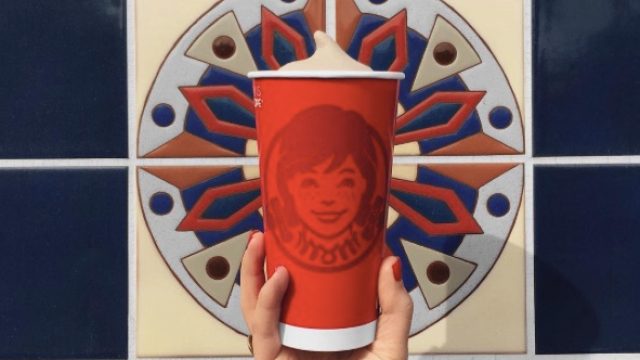 Everyone loves a Frosty from Wendy's, right? (RIGHT?!) Well, do we have news for you! The next time you're looking for a yummy fix for that sweet tooth, know that Wendy's are making dreams come true in the form of free ice-cream! We kid you not.
For just $2 (as in, a one-time fee), you can get a free junior Frosty at Wendy's with your meal every time you go in 2017. And 90% of that two bucks will go to the Dave Thomas Foundation, which helps children in foster care find permanent adoptive homes. So you're doing an extremely good deed and receiving unlimited delicious sweet treats!
Oh yeah, and it's as easy as 1-2-3. All you need to do is buy a $2 key tag (sold at most Wendy's locations), and then flash it when you purchase your meals.
Okay, we like things that are free that also help others. But free ice-cream? You guys are spoiling us! (We accept, though).
WE ACCEPT FREE FROSTIES WITH OPEN ARMS!!!
Phew. Thanks for fulfilling our ice-cream cravings with this generous offer, Wendy's! We'll definitely be hitting you up.
https://www.instagram.com/p/BD8e39vMSqI
Actually, this is giving us serious cravings RIGHT NOW and it's still 2016. It's going to be okay…calm thoughts.
H/T: Uproxx