Pauley Perrette responded to CBS's official statement about her alleged on-set assault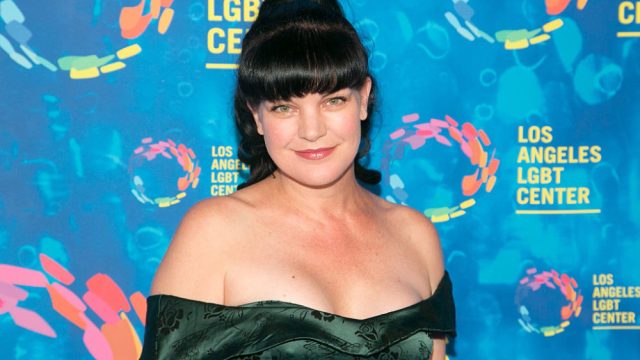 After 15 seasons of starring in NCIS as forensic scientist Abby Sciuto, Pauley Perrette announced in October that she was leaving the show. Now, after her official departure from NCIS, Perrette has opened up about "multiple physical assaults" in a series of tweets.
Abby, Perrette's NCIS character, made her final appearance in the series' May 8th episode. Four days later, on May 12th and continuing into May 13th, Perrette relayed the allegations in a series of tweets, writing that she had stayed silent in part to protect her fellow crew and cast members.
"I feel I have to protect my crew, jobs and so many people," she tweeted on May 13th. "But at what cost? I.don't know. Just know, I'm trying to do the right thing, but maybe silence isn't the right thing about crime."
Perrette later alluded to a "very rich, very powerful publicity 'machine'" that she said prevented her from speaking out. She concluded the same tweet by writing "He did it," without further clarification. In the final tweet in her thread, she said that she had experienced "multiple physical assaults" and suggested that the violent attacks occurred at her workplace, although she mentioned neither CBS nor NCIS by name.
"I've been supporting ant-bullying [sic] programs forever," Perrette tweeted. "But now I KNOW because it was ME! If it's school or work, that you're required to go to? It's horrifying. I left. Multiple Physical Assaults. I REALLY get it now. Stay safe. Nothing is worth your safety. Tell someone."
Late Tuesday, May 15th, CBS addressed the series of tweets in a statement, saying,
"Pauley Perrette had a terrific run on NCIS and we are all going to miss her. Over a year ago, Pauley came to us with a workplace concern. We took the matter seriously and worked with her to find a resolution. We are committed to a safe work environment on all our shows.
Perrette responded to the network's statement with a follow-up tweet, clarifying that she does not hold CBS responsible for what happened and that she's always received their full support.
Perrette has tweeted in the past about being a survivor of rape and domestic violence. In October, after the initial sexual assault accusations against Harvey Weinstein came to light, the NCIS actress revealed that she was raped in high school, which led her "into a series of abusive relationships, terrible self-worth, and self-blame."
We will respect Perrette's right to decide how much she wants to reveal at this time regarding the workplace incident. No matter what, we stand by Perrette and all victims of assault.