Watch IRL superhero Paul Rudd lend a helping hand to some kids in need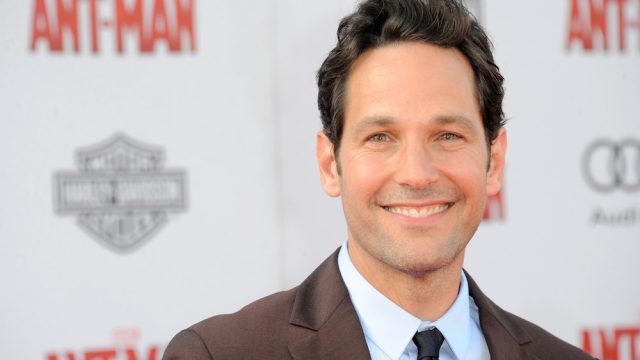 Last night, after much anticipation (I'm looking at you Red Nose Day, Actually) the United States officially celebrated Red Nose Day USA. The massive fund raising event for Comic Relief brought stars from all over the world together to raise money for kids in need.
The event, which was televised on NBC, featured hilarious antics by some of our favorite celebs — including Brian Cranston in a dunk tank — while also bring to light some serious issues facing children in the United States and around the globe.
https://www.youtube.com/watch?v=wuEdaWSmzCM?feature=oembed
Although not specified in the clip, Rudd visited Waterville (where his film Wet Hot American Summer takes place), a city of about 16,ooo people, a half hour north of Maine's capital, Augusta. Rudd worked with volunteers at the Good Shepherd Food Bank, one of the largest food banks in the state, to unload food that kids would be taking home to their families.
Waterville, like many towns and cities across Maine and the rest of the country, is struggling with child food insecurity, meaning there are times where they don't know where their next meal is coming from. In Maine, roughly one on five children are currently food insecure. Speaking with children at the Alfond Youth Center in Waterville, Rudd learned more about child food insecurity from the children themselves. Their principal works with Good Shepherd to provide food for students who would otherwise be hungry.
One student, Autumn, tells Rudd that all school's should have access to food at school, like her principal does for his students. "Some kids run out of food and they have nothing to eat but our school has this so we have something to eat.'"
What Rudd experienced in Waterville is an issue so many Americans across the country are currently dealing with. Hopefully, Rudd's experience, which aired on NBC during the event, brings attention to systemic poverty and food insecurity that's still plaguing the U.S. We love that Rudd was a real-life superhero in helping bring attention to this issue!