Paul Rudd is getting his own Disney attraction, and I'm so happy I might cry
We've got enough Dole Whips, fireworks, and electrical parades to last a lifetime at the Disney Parks, so you want to know what the Happiest Place(s) on Earth are really missing? Paul Rudd.
If you've ever taken a trip to Disney and thought, "No more Mickey, let's somehow get Josh from Clueless in here," then you're going to want to hear this. At the D23 Expo at Tokyo Disney Resort, it's was announced that Hong Kong Disneyland is getting its very own Paul Rudd ride. And okay, it's really an Ant-Man ride, but seeing as how Paul Rudd *is* Ant-Man, this is a Paul Rudd ride, and I will hear nothing otherwise.
Hong Kong Disneyland has an entire area dedicated to Marvel, with an existing Iron Man simulator already in place. Joining Tony Stark will soon be Scott Lang — and Hope Van Dyne, because this is an Ant-Man and the Wasp attraction, aka a Paul Rudd and Evangeline Lilly ride. Honestly, that's even better.
According to Marvel, this new attraction will put you right in the action, as "guests will be invited to team up with Ant-Man and The Wasp to fight Arnim Zola and his army of Hydra swarm bots in a thrilling new adventure." The released concept art for the ride features guests holding blasters of some sort, like the ones you find over at Buzz Lightyear's point and shoot rides over at Disneyland and Disney World.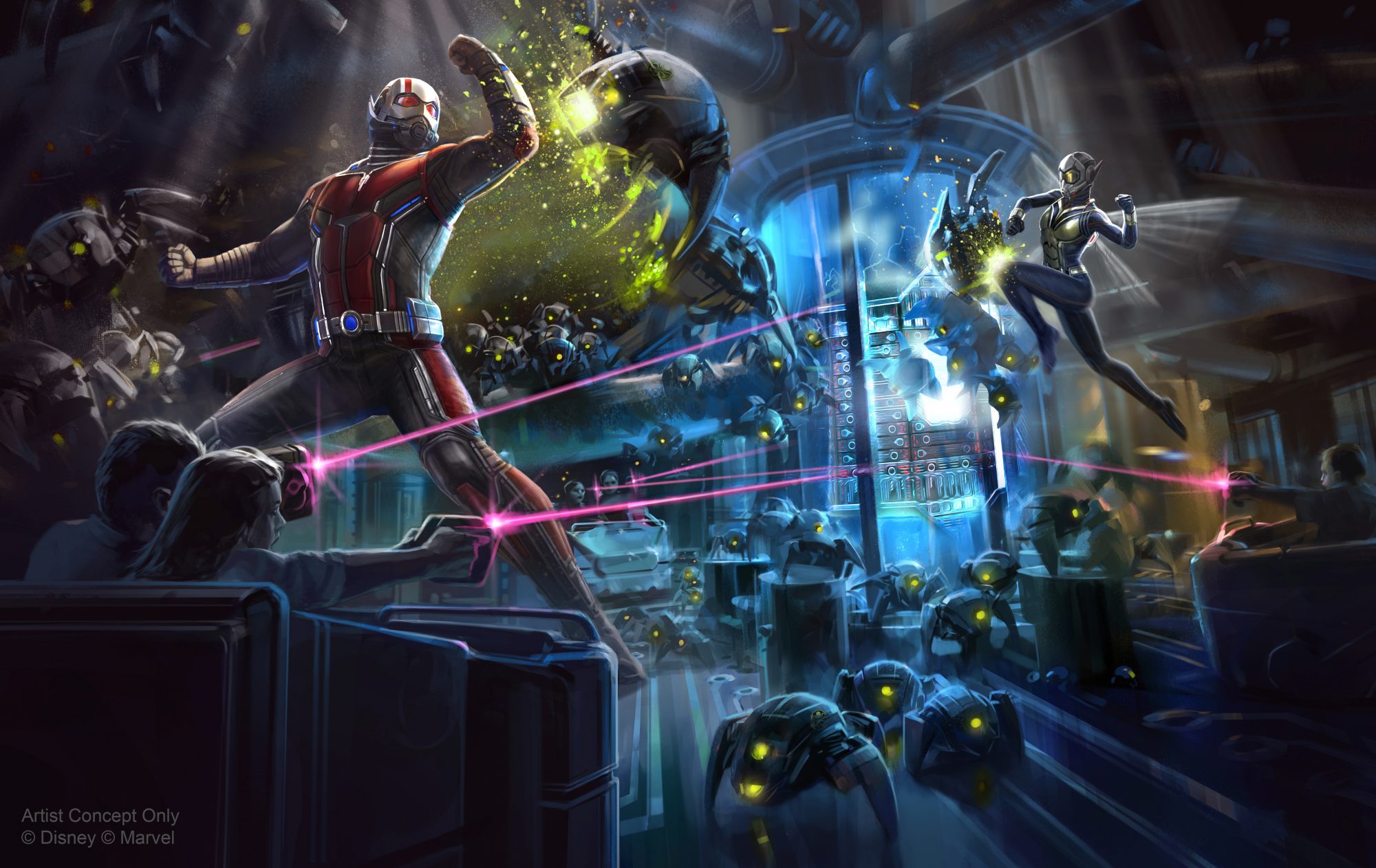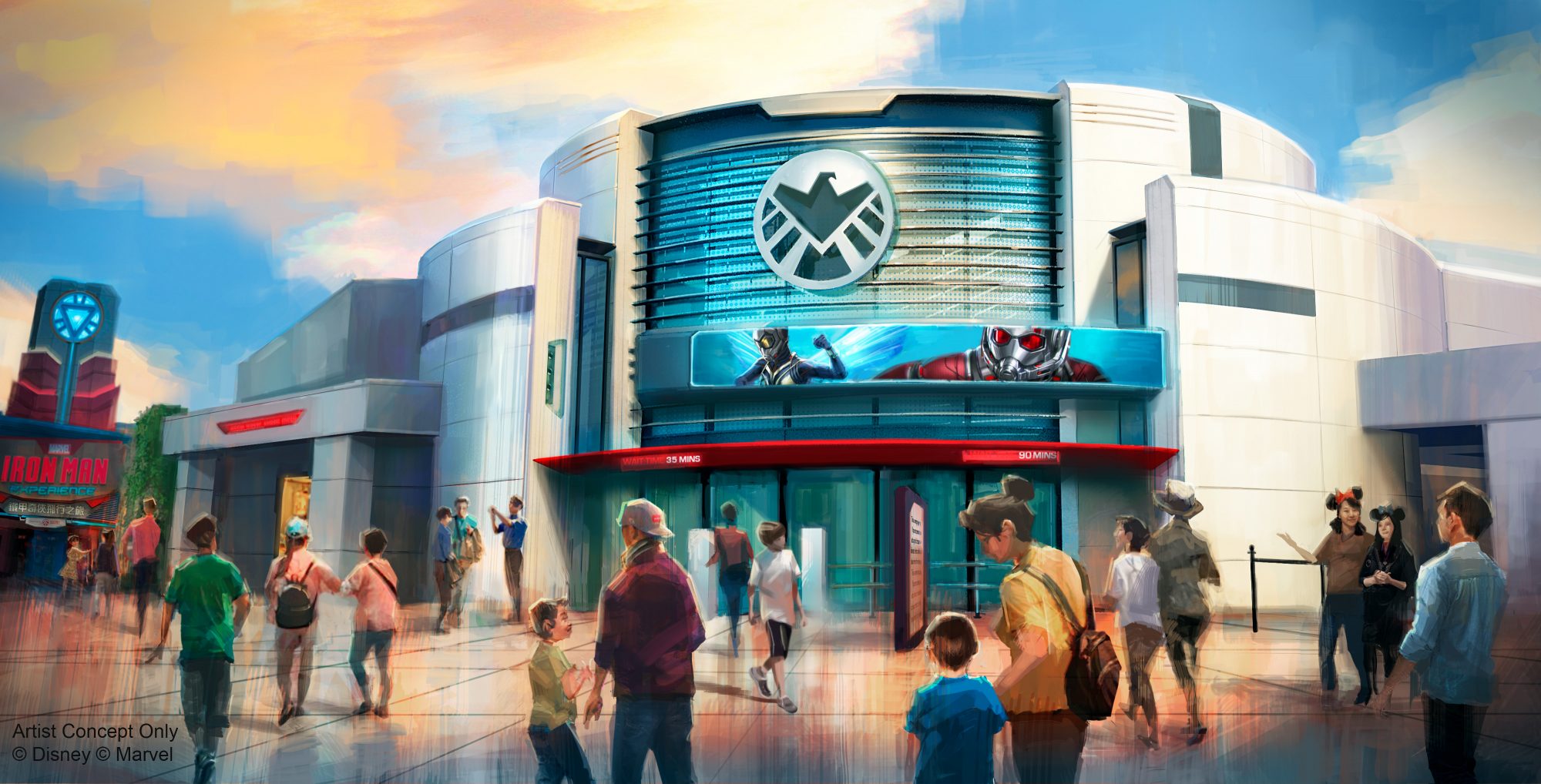 And yes, the downside to all of this is the fact that you have to go to Hong Kong Disneyland to experience this one-of-a-kind Paul Rudd ride, but hey, at least that makes for a good vacation? There's no opening date for the attraction yet, and cross your fingers it makes its way stateside eventually. Because you know, as Walt Disney used to say, "Disneyland will never be complete until there's a Paul Rudd ride in Tomorrowland."