Patty Jenkins Will Be the First Woman to Direct a 'Star Wars' Movie
The 'Wonder Woman' filmmaker's take on the iconic series will hit theaters Christmas 2023.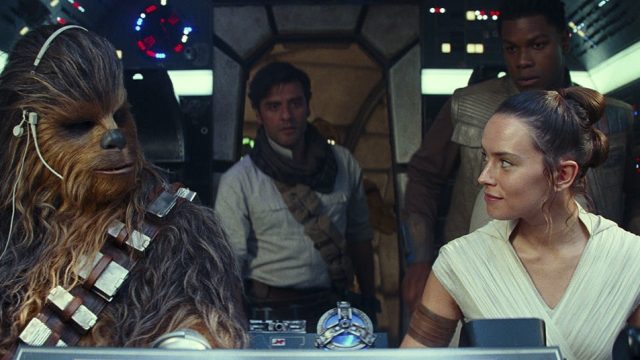 On Thursday, December 10th, Disney announced a ton of exciting news about its upcoming movies and TV shows—including that Wonder Woman director Patty Jenkins would be helming a new Star Wars installment, set for Christmas 2023. Called Rogue Squadron, the movie will focus on fighter pilots in the sci-fi universe, and it'll be the first film in the franchise to be directed by a woman. Finally.
"We are thrilled to have the great Patty Jenkins directing our @StarWars feature film Rogue Squadron, and as a true admirer of her work, it is an honor to have Patty directing her next film for us!" tweeted Bob Iger, the Executive Chairman of The Walt Disney Company.
Jenkins herself revealed the news through a powerful video in which she talked about how growing up with a fighter pilot father helped lead her to this major career moment. "When he lost his life in service to this country, it ignited a desire in me to turn all of that tragedy and thrill into one day making the greatest fighter pilot movie of all time," Jenkins said in the clip. Yet despite that desire, numerous factors (including, sadly, her gender) prevented that dream from coming true—until now.
"Now I found a movie about two things I love, so I'm going to see you very soon," the director said in the video, before getting dressed in the iconic Star Wars fighter pilot helmet and suit and walking towards a starfighter. Hell yes.
Although little is known about Rogue Squadron at this time, the news is still hugely exciting. While a few female filmmakers have helmed Star Wars TV episodes or movies' second units before, Jenkins will make history as the first woman to direct a feature film in the legendary series. And there's no doubt that she's up for the job. In addition to having a personal connection to the franchise's subject matter, Jenkins has shown through Wonder Woman and its well-reviewed upcoming sequel that she's a master at the action/fantasy genre. We can't wait to see what she has in store for Rogue Squadron.
It's an exciting time for Star Wars fans, to say the least. On Thursday, Disney also announced that there will be 10 new TV series stemming from the franchise over the next several years, not to mention another movie currently in development that'll be directed by Thor: Ragnarok's Taika Waititi. It's a Star Wars world, and we're all just living in it.