Real-life Wonder Woman Patty Jenkins secretly helped recast Kevin Spacey in "All the Money in the World"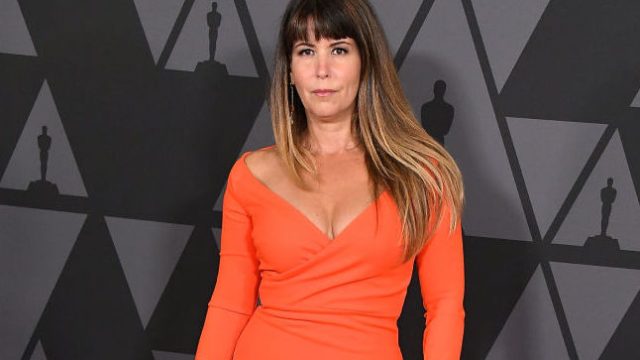 When someone in Hollywood has a crisis, they turn to Patty Jenkins. How's that for a real-life Wonder Woman? We just learned that Jenkins helped recast All the Money in the World. The film's director Ridley Scott called on her after Kevin Spacey was under fire for sexual misconduct allegations.
In the film, which hits theaters on Christmas Day, Spacey played 80-year-old billionaire J. Paul Getty (with heavy prosthetics and makeup). Scott decided to drop him from the film, but needed to recast and reshoot as quickly as possible if he was going to make his December 25th release date. (Spacey was also fired from House of Cards, among other projects.)
So, why the secrecy? Because Scott is a big-name director. If he sent out a casting call for an old man, it would have most definitely raised a few eyebrows. "If it gets out, and we don't cast this and we can't make it happen, the movie is dead," screenwriter David Scarpa told Hollywood Reporter.
That's when Scott asked Jenkins to step in and help him find a replacement for Spacey. By pretending like she was looking to find an actor herself, the Wonder Woman director diverted all attention from Scott's film. She pretended that she was casting for her new TNT drama series One Day She'll Darken.
Luckily, Jenkins' diversion worked.
Lo and behold, Jenkins helped recast Christopher Plummer in Kevin Spacey's place. Scott reshot and re-edited All the Money in the World in just six weeks.
"So basically it was, 'Patty Jenkins is looking for a 90-year-old guy,'" Scarpa continued. "That was basically how they were able to do it. There was a lot of…crafty maneuvers in order to make this thing come off."
Jenkins sure saved the day for Scott, making her a true Hollywood superhero in our eyes.