Patton Oswalt pays tribute to his wife, Michelle McNamara, on the one year anniversary of her death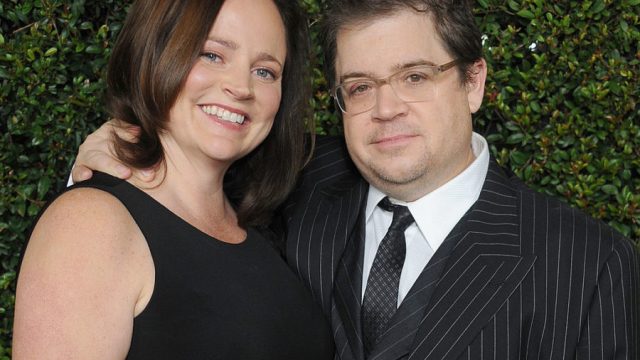 There's nothing more heartbreaking than losing a loved one—and when it happens suddenly, without warning, coming to terms with it can be difficult. It's something that comedian and actor Patton Oswalt has recently gone through.
Just one year ago from yesterday, Patton's wife Michelle McNamara passed away unexpectedly. Later, he revealed that her death was caused by a mixture of prescription medication and an undiagnosed heart condition that caused congestion in her arteries.
Patton has been open about his struggle about being a single father, for instance, writing a piece for GQ called "The Year of Magical Parenting."
Yesterday, he opened up again about the rift Michelle has left in his life, PEOPLE reports.
Patton wrote a heartfelt message on Facebook, but thankfully, it's lined with hope for himself and his daughter after the hardest year of their lives.
"It's awful, but it's not fatal," Patton says.
That's the message he's trying to get out — that it's really, really hard, but it won't end his life. He's got to keep moving forward. For his daughter, and for himself.
Patton says he finally took off his wedding ring several nights ago. He felt that after wearing it for a year, it seemed "obscene" to keep doing so.
"Removing the ring was removing the last symbol of denial of who I was now, and what my life is, and what my responsibilities are," Patton writes.
Our hearts truly go out to Patton and his daughter, Alice. But it's reassuring that despite the pain, there's an underlying sentiment of progress. Here's wishing them the best as they continue their soul-testing journey.