Patton Oswalt joked about his wife's death in first headlining show since she died, and you're definitely about to cry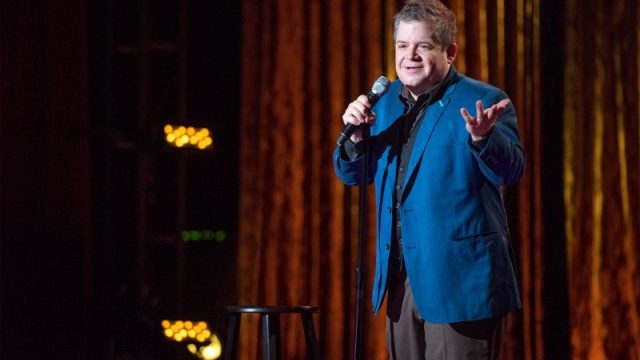 Last night, hilarious and beloved comedian Patton Oswalt officially returned to the stage, headlining his first show since his wife, Michelle McNamara, suddenly passed away in April. Oswalt, who headlined the New York Comedy Festival at the Beacon Theater, opened up about the grieving process and how his daughter Alice is coping.
After "stalling" by making jokes about the Cubs, the presidential election, and a trip to a haunted house with Alice, Oswalt began his cathartic monologue on grief and losing his wife. He began,
"Six months and 12 days ago, my wife passed away. There's no way to segue into that. It's just my life and it's kind of all-consuming. And it sucks. It sucks.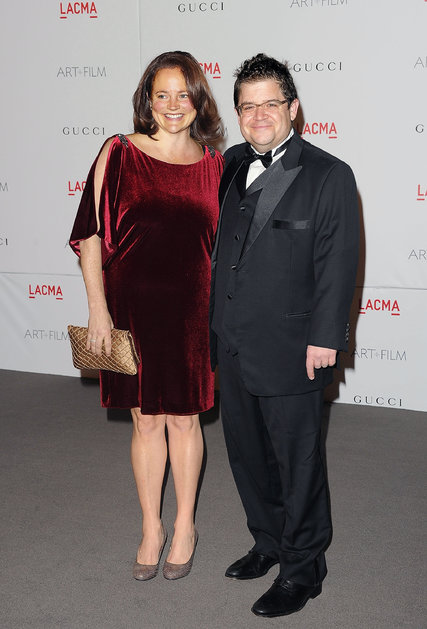 Oswalt opened up to the crowd about the reality of the grieving process, and how it can be a bit different from the way professionals describe it. He said,
"A lot of the terminology that people use when you're going through something like this is just ridiculous.  If they would call it a 'numb slog' instead of a 'healing journey,' it would make it a lot easier. Because if they call it a 'healing journey' and it's just a day of you eating Wheat Thins in your underwear, you're like, 'I guess I'm on my healing journey.' But if they say you're going to have a 'numb slog,' you sit there going 'I'm nailing it!'
Oswalt continued by comparing himself to widowers like Danny Tanner from Full House or Joey and Michael from My Two Dads, lamenting that losing his wife hasn't resulted in a sitcom or a career in crime fighting like the grief-riddled Batman.
He also gave on update on how Alice is coping with the loss. The two have had their ups and downs during the last six months, namely a sad flight on Mother's Day, but Oswalt says she's coping better than he expected.
"She wanted to go right back — she wanted normalcy, he said told the crowd. But children are famous for having no filter and weren't afraid to ask Oswalt the tough questions. He continued,  "Monday was me taking her to school and the kids saying 'Were you sad when Alice's mom died?' And I was like, 'Yes, I was — what a great question.'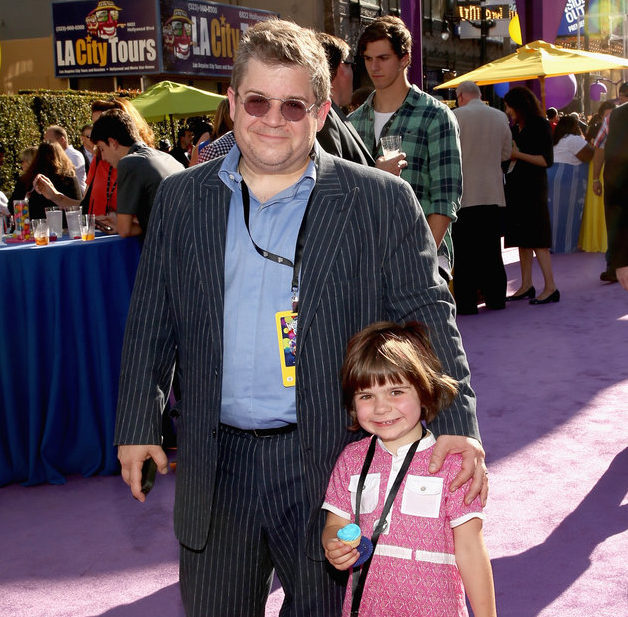 Oswalt's set was not only hilarious but it was also incredibly human. He told the crowd that he was hoping that it wouldn't become sappy and wanted to do stand-up because it was the only way he knew he could express himself.  
He thanked his fans with a beautiful tweet after the show:
While for Oswalt, there's no doubt that the monologue was cathartic, we're sure that many listeners going through the same experience will also find the monologue cathartic. The grieving process is a difficult one that so many people go through and we're so glad that Oswalt is speaking out about his loss through comedy.