Patti LaBelle talks her new dessert line, holiday traditions, and original gangsters of music
At 73, soul icon Patti LaBelle wants you to know that she's still a fairly shy woman. "It's hard for people to believe," she says during our phone interview. "Most people who are around me a lot say, 'You are quiet.' I take the microphone and it turns me into a dynamo once I sing."
A Grammy-winning artist behind soulful ballads such as On My Own, Somebody Loves You Baby, and, of course, an iconic rendition of the seductive Lady Marmalade, LaBelle has cultivated nothing short of legendary status since the start of her music career in the '60s. In addition to being regarded as the queen of soul, LaBelle has authored several books and appeared in numerous films and TV shows throughout her career — most recently, a bloody stint on FX's American Horror Story, a season on ABC's Dancing with the Stars (in which she performed a glorious routine to 50 Cent's "In Da Club"), and an upcoming role in Fox's Star alongside Queen Latifah.
With such a remarkable career, Patti LaBelle's — the Patti LaBelle's!— admission that she is, in fact, a generally reserved soul rendered me both perplexed and eased; the latter simply due to the empathic normalcy of it. The latest additions to her résumé? Her own Cooking Channel show, Patti LaBelle's Place, and a new line of desserts sold exclusively at Walmart. Named after some of her favorite songs, there's the Somebody Loves You, Baby chocolate cake, New Attitude caramel cake, On My Own carrot and red velvet cake, and the When You've Been Blessed black forest cake.
"I'm very spontaneous when I cook in the kitchen because I don't follow recipes, says LaBelle. "I just make them up in my mind. My life is very spontaneous. When I'm asked to do something, I don't really think hard on it. I just do it. Cooking and singing, they're both spontaneous.
From talking all things Patti LaBelle's Place, her gruesome but "awesome!" American Horror Story death, and her holiday traditions and entertaining tips, I gained more than a few new insights during our conversation. Read on for what she had to say.
On her venture from an iconic music career into cooking:
"I was cooking before I was singing. As a child, I was very quiet, very homely, very shy. I didn't have friends. I just had a cat and a little dog, and my mother would pay me to go to the playground to play with kids, but I just played for five minutes. I was making meals for everybody. Cooking was before singing."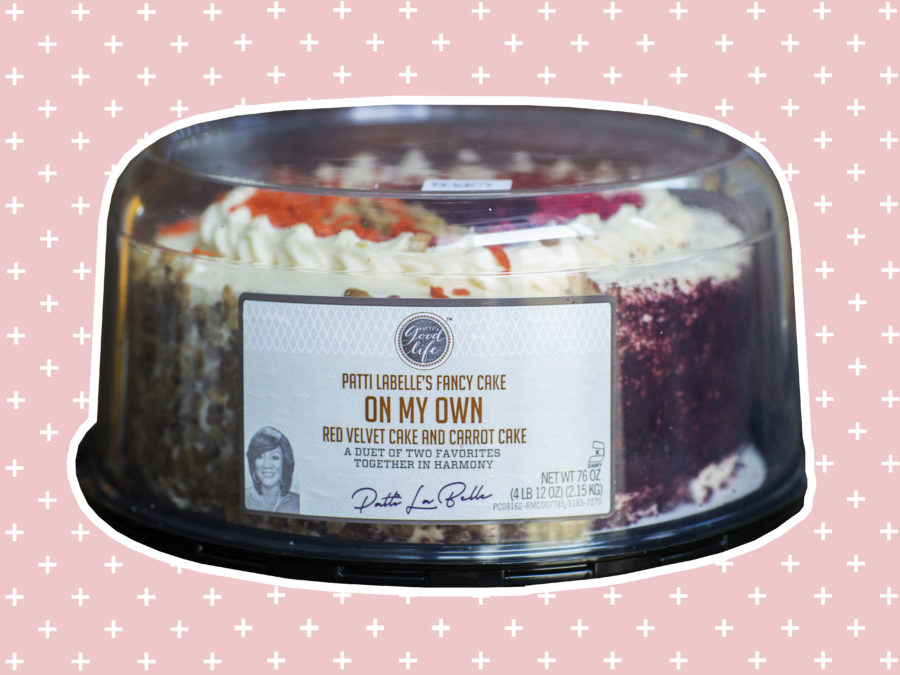 On what to expect from the second season of Patti LaBelle's Place:
"I'm more upbeat this time. The first time I did this show, I was a bit shy. This season I'm wide awake, honey, and everything is up, up, up! I had fun on the first season of it with 50 Cent and different people. This season was Laverne Cox, Joseph Sikora from Power, Cedric the Entertainer, and [Dancing with the Star's] Carrie Ann Inaba. We danced. I gave her a 10 because she made the pie real well. Just having fun! Laurie Hernandez. She was fun. She can't cook but I showed her how. Everyone who comes on the show that's not a good cook, they'll be my sous chef."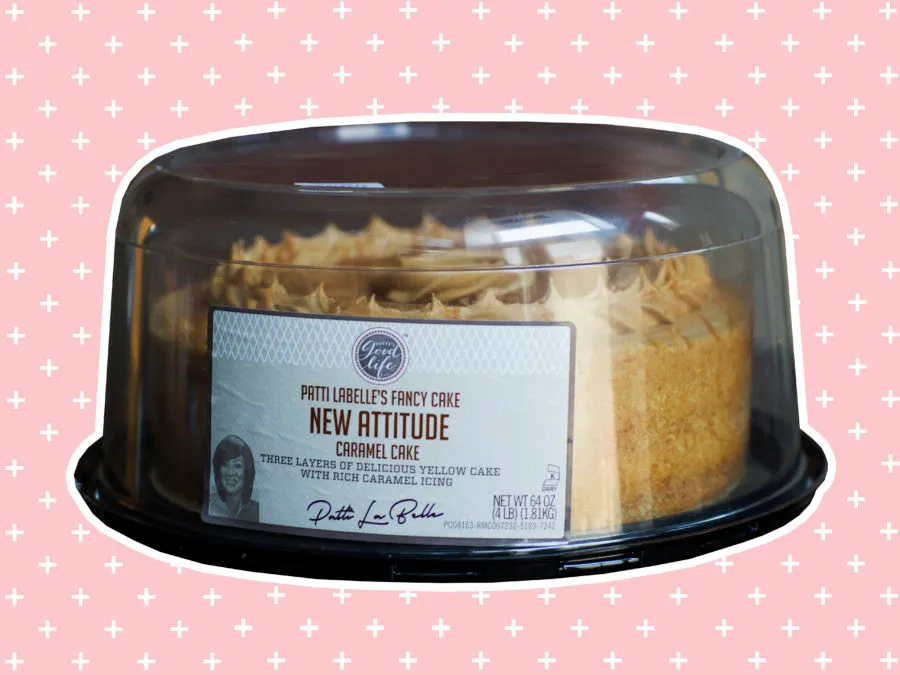 On her holiday traditions:
"Everybody spends the night. My little granddaughter, we have gifts under the tree for her. We have breakfast, and then we party. We play cards. We dance. As I'm cooking, I'll have a sous chef in the kitchen. Writing special letters to relatives. Then we have like a choir [sing-a-long]. Then I put everyone out. I wanna clean up, I don't want anybody to clean up. Go home and I'll see you next year."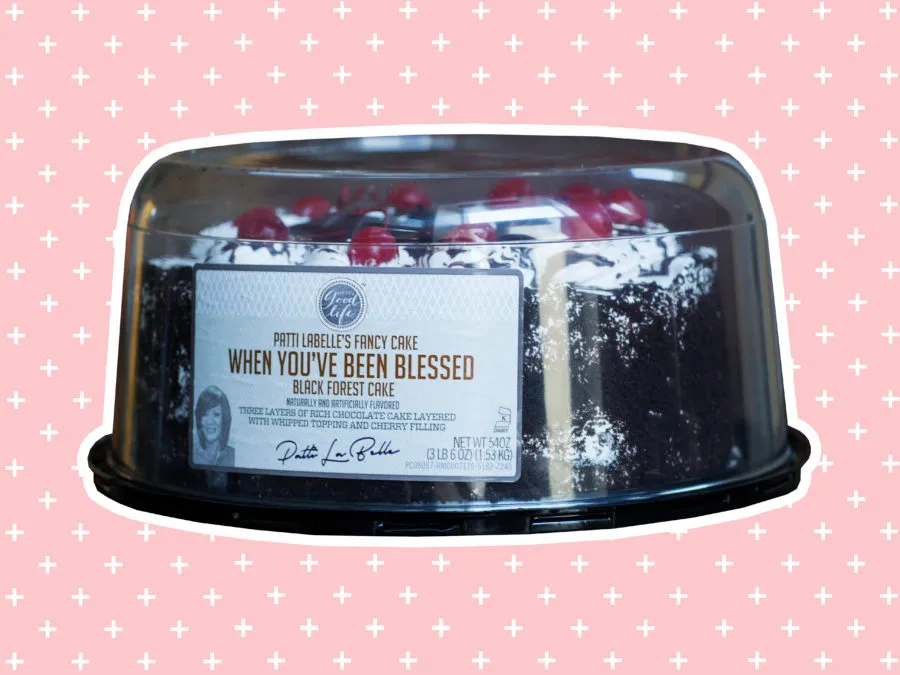 On her bloody stint on FX's American Horror Story:
"It was spooky. I knew I was gonna get killed. So of course, I had to like, get ready for the blood. They had to put all of those different parts on my neck [for three hours]. My son was there with me, but he refused to watch me when I died. It was awesome! It was awesome! I would do it again. I could come back from the dead somehow. I love that crazy show. When I was asked by Mr. Murphy, I was shocked. I love horror stories, and I wanna do it again."
On some of her favorite artists:
"I love Andra Day. There are a lot of newcomers that I don't even know who they are. I love Aretha Franklin. I love Gladys Knight. The original gangsters. I love Adele and Sam Smith. Oh, my god, he has some new songs out that are stellar! I don't listen to music that much."
On holiday entertaining tips: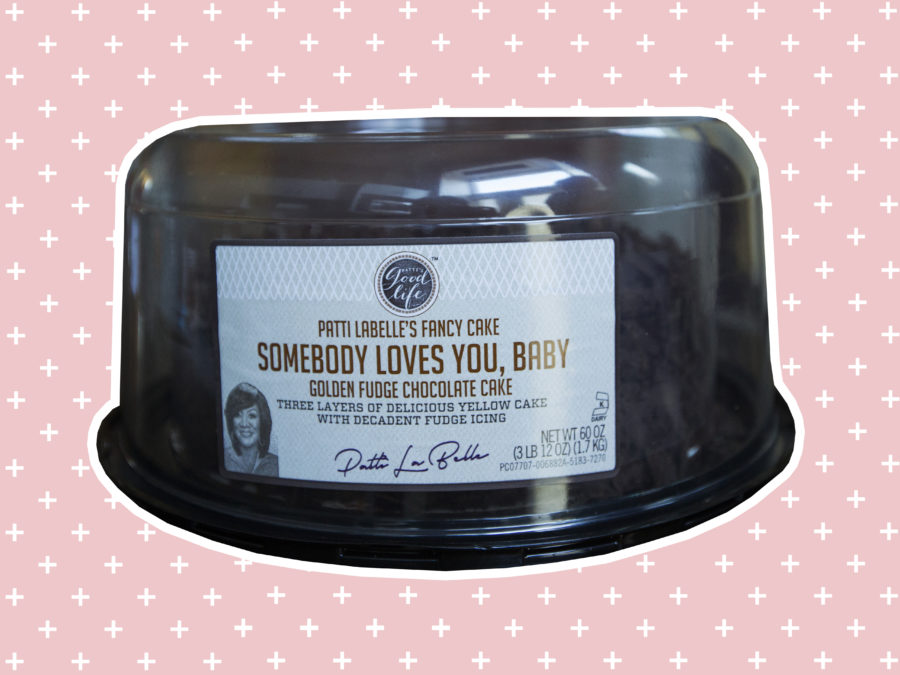 "Go to Walmart and buy all of the new Patti's cakes. Get that for your dessert. That's a must. Everybody has to do it."
Patti LaBelle's new dessert line is available at Walmart for $14.98 each. LaBelle's latest holiday album, Patti LaBelle and Friends: Home for the Holidays, is also out now.