Celebrity makeup artist Patrick Ta tells us how to use the new Cover Fx Glitter Drops
The glitter trend is holding on tight as we roll full steam ahead into the new year. Cover FX just released a new line of Glitter Drops that are going to elevate your New Year's Eve look and make you feel like the shimmer goddess you truly are. The brand also released its new Shimmer Veil line, a sparkly multi-purpose creme that marks the brand's first foray into color cosmetics.
Celebrity makeup artist Patrick Ta collaborated with Cover FX on the gorgeous new campaign, and we're swooning over this glamorous styling. We got a chance to chat with Patrick about the new Glitter Drops, and he gave us some tips on how best to utilize them.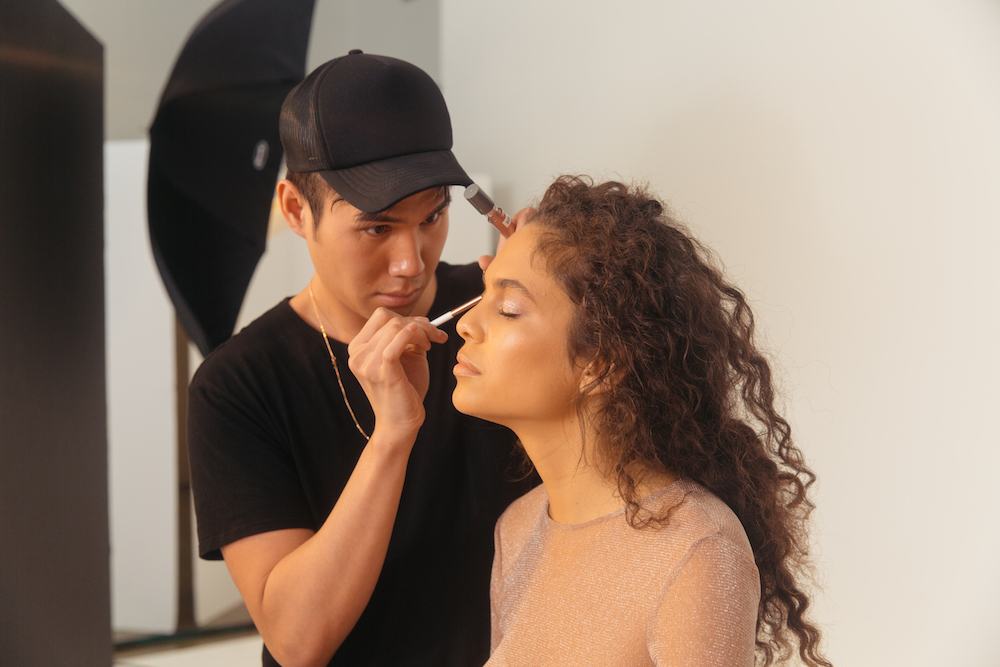 Patrick tells HelloGiggles,
"There are so many ways to use Glitter Drops. For some of the looks in this campaign, I layered Glitter Drops on top of Shimmer Veil on the eyelids to level-up the shimmer."
As if that's not enough, not only can you use the Glitter Drops as eyeshadow, but they're just as gorgeous when used to highlight as well. Patrick tells us,
"Glitter Drops are stunning highlighters. Apply to the inner tear duct and the flat part of your cheekbone to really shine through in photos."
The new Cover FX Glitter drops are now available online at Sephora for $44, each.
You'll be able to snag them in-store in mid-January.
The multi-dimensional formula is available in three lovely new shades: Lunar, a multi-colored pastel glitter; Mirage, a golden champagne glitter; and Aurora, a multi-tonal pink glitter.
Use them alone on your face and body or mix them with your favorite products for unique, customizable new looks.
Along with the brand-new Glitter Drops, Cover FX also launched a new product called Shimmer Veil.
This crème can be used on the eyes, lips, cheeks and more. You can snag these at Cover FX's site for $28.
You can get the Shimmer Veil in six shades: Halo, a holographic, multi-dimensional shimmer; Celestial, a glistening pearl shimmer; Amethyst, an iridescent lavender shimmer; Moonstone, a shimmering topaz; Magic, a shimmering blush champagne; and Soleil, a shimmering peachy pink.
We asked Patrick Ta what Shimmering Veil color combos were his fave, and he said,
"Apply Moonstone all over the eyelid as a base, then apply Soleil to the middle of the  eyelid and Magic to the inner corners of the eyelid for added dimension."
That sounds absolutely lovely!
Take those shopping fingers over to Sephora and Cover FX pick them up for yourself.