We talk to celeb makeup artist Patrick Ta about his glowy new line, and test the products ourselves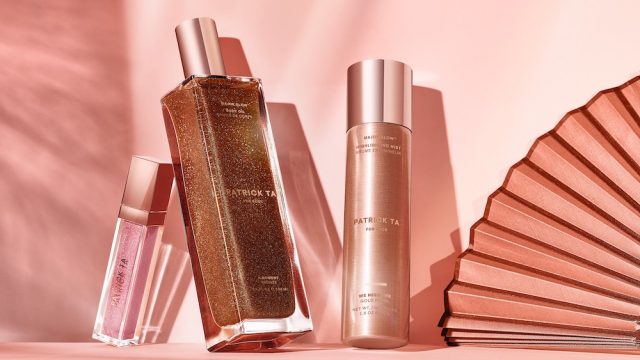 For dewy skin enthusiasts, celebs that make the beauty inspiration mood board often include Shay Mitchell, Adriana Lima, and Bella and Gigi Hadid. If you've been wanting to recreate their #glowgoal makeup IRL, we've got the best news: the man responsible for their looks, Patrick Ta, is launching his very first makeup collection today.
"I wouldn't be where I am if it weren't for [the amazing, strong women in my life], Ta tells HelloGiggles. "Starting my own brand has always been a dream of mine and this is just my way of celebrating [those women].
It was the natural next step for him to launch his own makeup collection; he says everyone constantly asks how they can recreate his looks at home. In fact, we've already seen these products in action (go stalk his past Instagrams—there are a few early product callouts in his captions). "It was so important to me to create products that I constantly use and are staples in my own makeup bag," he says. "I've been testing products on my girls [and Instagram] for the past few months; I had to make sure that I got feedback from all of my clients."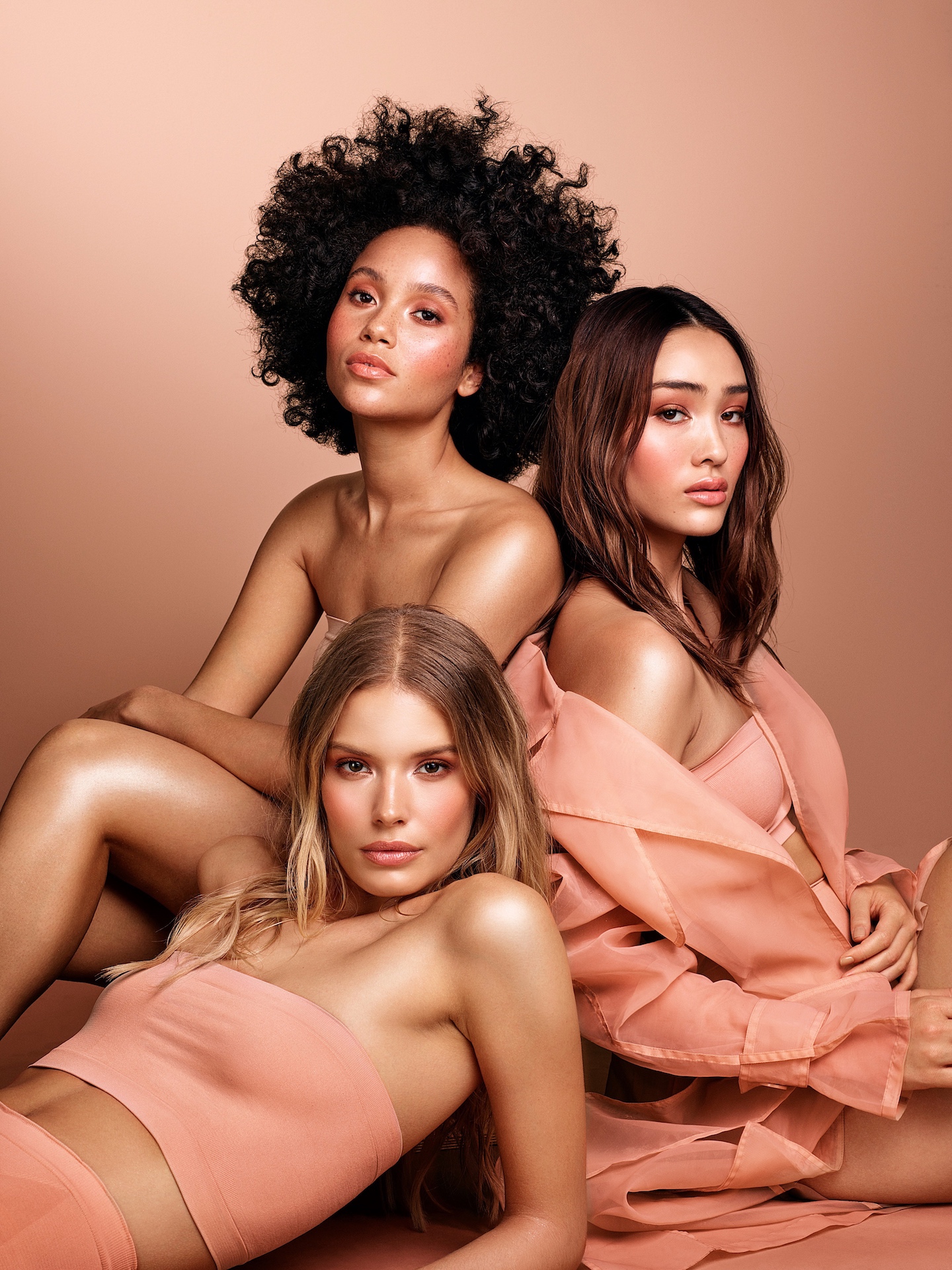 Aptly named Patrick Ta Beauty Major Glow, his first collection boasts highlighting mists, body shimmer oils, lip glosses, and a fan highlighting tool. The line, which ranges from $22 to $52 and is available on his website, PatrickTa.com, comes in gorgeous rose-gold packaging. Anyone who prefers a dewy look can get their shine on with his products. "Each can be worn by any skin tone because of the unique pearlescent formulas that leave skin and lips looking moisturized and illuminated," he says.
So, are these products worth the hype? We tested each one to find out.
Major Glow Highlighting Mist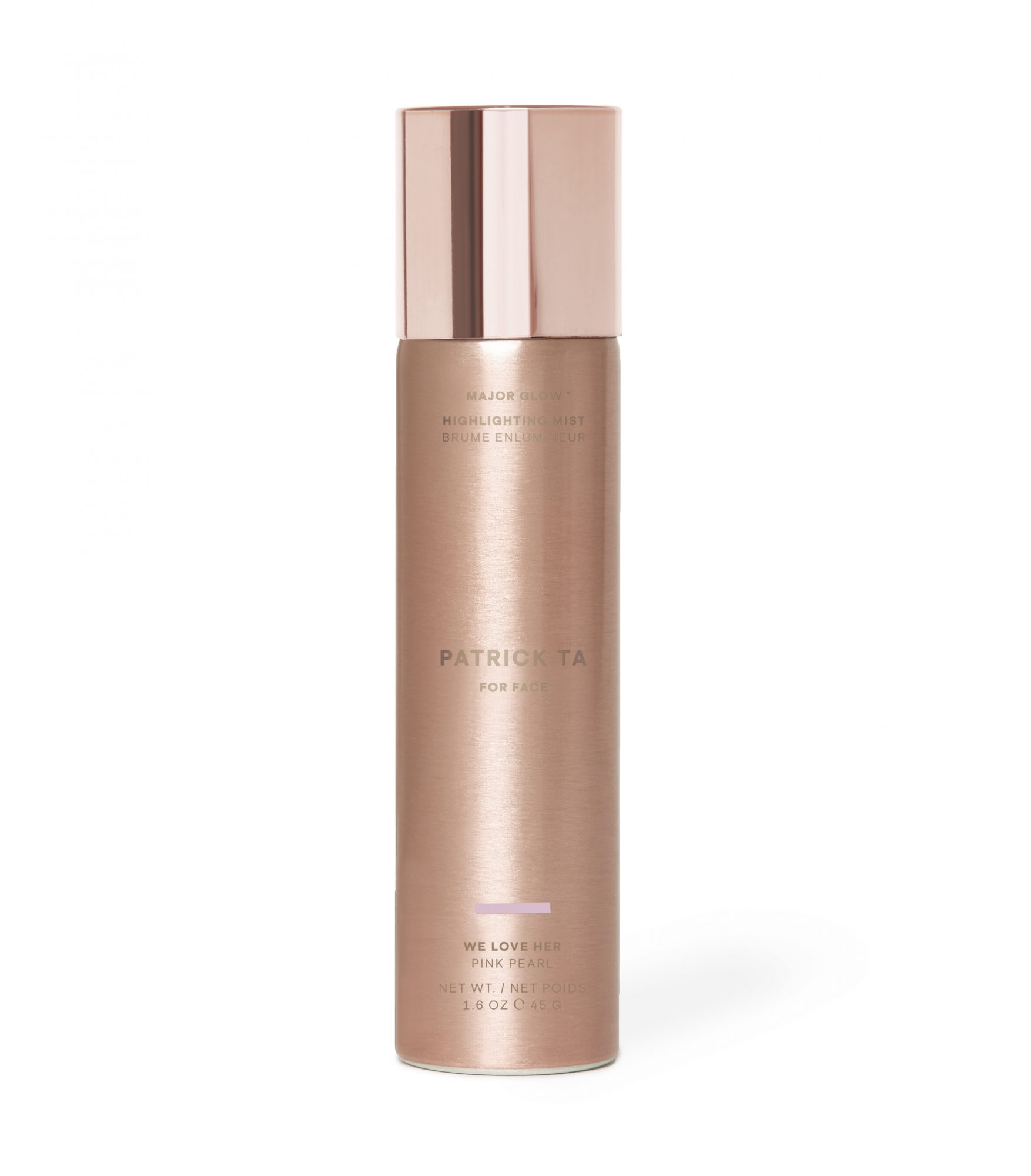 First, the Major Glow Highlighting Mist gives you instant shine with one spritz. It comes in three shades: a pink pearl "We Love Her," a white shimmer "Look At Her," and gold shine "We Need Her." Made with ingredients like argan and lavender oil, the mist not only gives you the ultimate glossy shine, but feels pretty nourishing on the skin. It's buildable-coverage, so if you want to look more dewy, just spritz a little more on.
So, how do you spray a highlighting mist on a specific area without getting all over your face? I don't mind looking dewy all over—the more shine, the better, IMO. But if you don't want to look like you dunked your entire head in a batter of glitter oil, he's got the solution for that. 
Major Glow Setting Fan
The rose-gold fan is meant to ensure precise highlight application. Place it over the area you want to avoid getting shimmer on, which, for most people are the eye and forehead. To leave the cheekbone and cheek exposed, you'll want to hold the fan upside down over the eye and forehead with one hand, and spray along the bottom of the fan to hit the desired points on your face with the other. Fan yourself after to set product in place. (As an added bonus, it doubles as a very chic accessory).
Major Glow Body Oil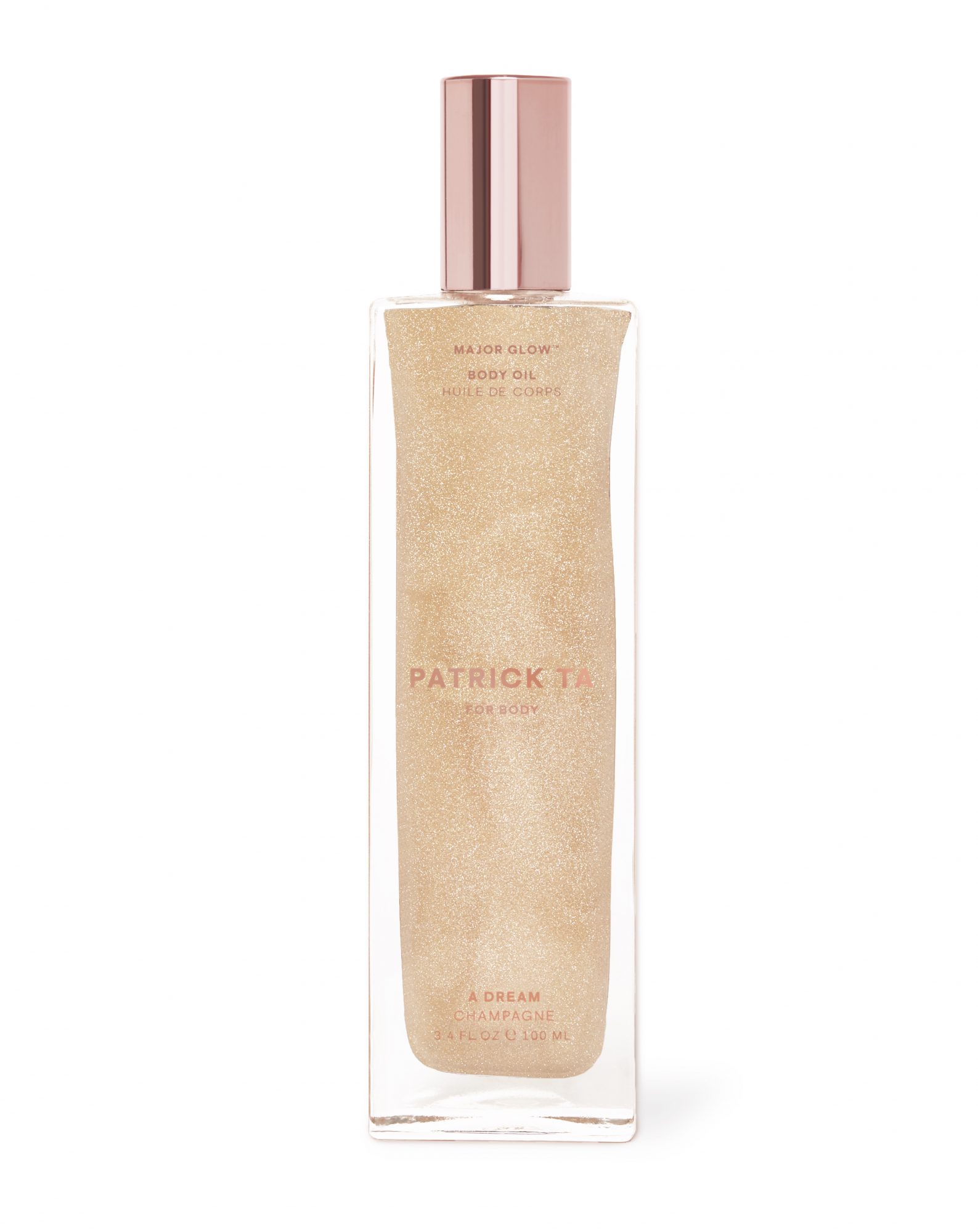 A body shimmer oil sounds good in theory, but the reality is often a glittery mess. I am pleased to report the Major Glow Body Oil puts any fear of staining clothing and bed sheets to rest, for the most part. Transfer is minimal (obviously the more you put on, the greater the chance of a few glitter specks will appear on anything that touches you), and we can thank the stabilized vitamin C for that; it allows the oil to be absorbed deep into the skin. It feels good on and really hydrates the skin; this is going to be one of my summer beauty staples. I'm willing to bet all my favorite beauty products that it will be for many others, as well.
Major Glow Lip Shine
If I absolutely have to choose a favorite, I have to go with the lip gloss. The perfect lip gloss must give you shine without being overly sticky and thick. The Major Glow Lip Shine does exactly that, and much more. Made in three shades (a clear pearl gloss "She's Expensive," a subtle pink shimmer "She's An Influencer," and a darker taupe "Is She Younger Than Me?"), the gloss doubles as a balm. It's made with moisturizing oils and vitamin E to keep lips smooth and moisturized, soothing my always-chapped lips. Thank you, Patrick, truly, for this one.
I liked what I saw and want more. But as for future products, he's keeping mum. "There's definitely more products in the works, but you'll just have to keep following Patrick Ta Beauty for updates," he says. Trust me, that's one Instagram I'll be stalking until the next drop.