Patrick Dempsey has been talking McDreamy again and our hearts are hurting
Recently, Patrick Dempsey seems to be a big fan of dredging up one of the most traumatic moments of our lives: the untimely death of his Grey's Anatomy character, Derek Shepherd i.e. McDreamy.
At the moment, Dempsey is currently promoting his latest film, Bridget Jones' Baby, in which he stars as the character Jack. While we're loving his candid interviews about how he saved his marriage, it seems that McDreamy still knows how to play with our hearts.
Speaking to People, Dempsey has spoken about how he knew it was time for him to quit the long running ABC medical drama and now we're crying.
"I think after a certain period of time, no matter how much money you make, you want control out of your own schedule," he told the magazine about his decision to quit. "I'm very grateful for Grey's Anatomy. It's given me the opportunity to do everything. But at the same time, there was a cost."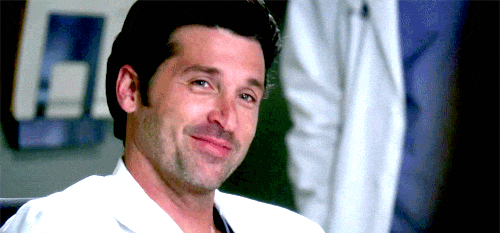 Continuing, he went on to explain that he thought that perhaps he might have overstayed his welcome on the show. "It had been long enough. It was time for me to move on with other things and other interests. I probably should have moved on a couple of years earlier. I stayed a bit longer than I should have," he said.
While at the time there were rumors of bad blood between the actor and Grey's matriarch and showrunner Shonda Rhimes, Dempsey explained that this wasn't the case.
"It was clear we were both ready. But we kept it very quiet," he explained.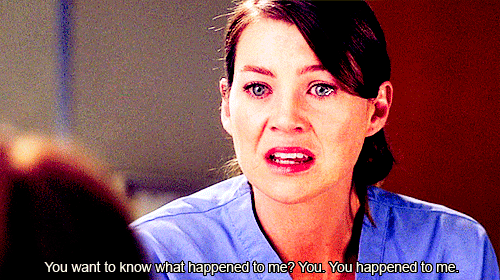 Okay, we're not 100% how we feel about this. Of course we would have never thought that Grey's Anatomy would kill off McDreamy, given that his and Meredith's relationship was, like, central to the show, it seems that, as an actor, Dempsey had to move on and we totally respect that.
Dempsey's character has now been missing from the show for a whole season, in which time we've seen Meredith slowly move on from the tragic loss of her husband and father of her children. She *may* even be getting a new love interest.
As Meredith's mother, Ellis Grey, says, "The carousel never stops turning," and it seems that things have progressed. In fact, the latest promo for season 13 of Grey's looks pretty dramatic.
Patrick Dempsey's new film, Bridget Jones' Baby, is released September 16.
Grey's Anatomy season 13 starts September 22 on ABC.