Patrick Dempsey is coming back to TV in his first post-McDreamy role, and we were born ready for this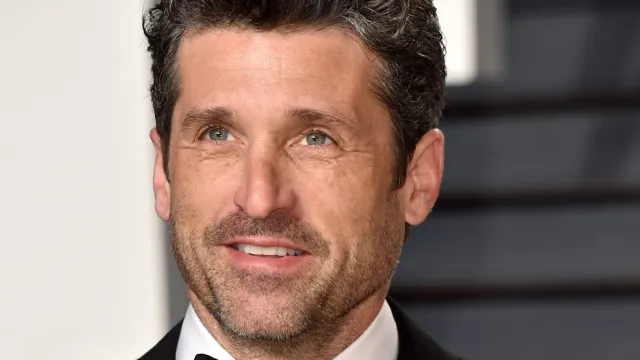 Grey's Anatomy fans, you might want to find a chair and sit down. Patrick Dempsey is FINALLY making his way back to the small screen, and we could not be more excited to have Dempsey back in our living rooms.
Sadly, no, we're not getting any sort of return from Dr. Derek Shepherd (we can always hope for flashbacks!). But, Dempsey will be starring in his very own television show called The Truth About the Harry Quebert Affair.
The Epix show centers on Harry Querbert (Dempsey), a "literary icon" who is accused of murdering a teenage girl.
It's going to be a 10-part series based on the novel by Joel Dicker, and will star a whole slew of big-name talent, including Damon Wayans Jr. as a police investigator and Virginia Madsen as a diner owner who knows some secrets about Harry.
We're already so intrigued by this plot — and so, so pleasantly surprised that Dempsey is interested in returning to television.
The actor told Entertainment Weekly that after McDreamy was killed off Grey's, he couldn't really see himself returning to a 24-episode type of show.
"It's a very hard life," he said. "It's financially rewarding, but there comes a point where, how much is enough, really?
But, don't worry, he definitely, definitely knew how much his character meant to fans.
"Shepherd is a beloved character. People don't want to lose him. He's been in their lives for over 10 years," he said. "Things happened very quickly. We were like, 'Oh, this is where it's going to go.'"
Ugh, this is reopening all kinds of Grey's Anatomy wounds. We're off to re-watch McDreamy/Meredith scenes to let out those feels, while patiently awaiting the arrival of The Truth About the Harry Quebert Affair.