Patrick Dempsey has shared his favorite "Grey's Anatomy" episode and we're feeling all the feelings
If you're anything like us then you'll have been obsessed with ABC's medical drama Grey's Anatomy since it first aired all the way back in 2005. We can't believe that for just over 11 years we've been following the many, MANY ups and downs of the doctors of Grey Sloan Memorial Hospital, née Seattle Grace. Whether it was the personal growth of Meredith Grey (played by the brilliant Ellen Pompeo), her romance with Dr Derek "McDreamy" Shepherd (played by Patrick Dempsey), or the high octane stakes of surgery, it's been a real rollercoaster ride.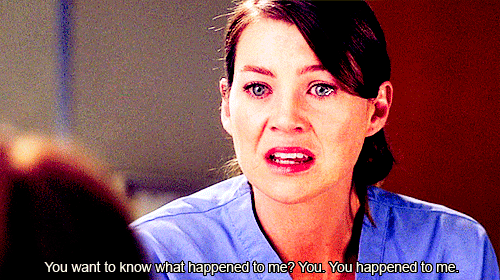 Of course, many of the show's characters are no longer with us *weeps*, including Derek, who met his untimely death at the end of season 11.
While we're still over here mourning the loss of McDreamy and his perfectly coifed hair, it seems that Derek, or should we say Patrick Dempsey, has moved on, and can be seen starring in the third instalment of the Bridget Jones franchise, Bridget Jones' Baby.
While promoting the film, Patrick was quizzed about what his favorite Grey's Anatomy episode was and the answer will totally make you feel things.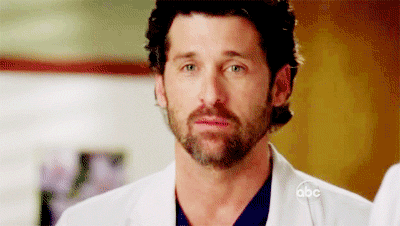 In a Facebook live video stream with Cosmopolitan UK, Patrick revealed that the pilot episode of the iconic medical drama was his absolute favorite.
"I have to say my favorite really was the pilot because we didn't know what was going to happen, and there was that sense of discovery," he said. "[W]hen I saw it for the first time I just thought the music was incredible and it was fun to be a part of such a strong ensemble. That was special." 
Our heart is aching a bit, is yours?
Then Patrick went on to discuss his character's death and we're crying.
"It's a crazy storyline and I knew it would be shocking, and I think it was devastating to very many people, and I don't think a lot of people have got over it yet," he explained. Yeah, we're TOTALLY not over it.
"People keep asking me to come back to life; come back to the show," he said. "[U]nfortunately he has passed."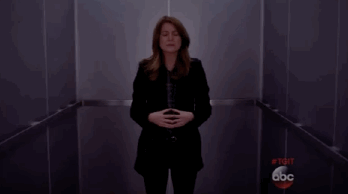 While we weren't necessarily expecting McDreamy to return from the grave, stranger things have happened in Grey's Anatomy. Remember when Callie got in an accident and they all started singing? Or what about when Meredith nearly drowned and we saw her in that weird afterlife land?
In Grey's Anatomy land, however, things move quickly, and we're already seeing Meredith start to move on from the death of her husband. In fact, the next season of the show looks like it could be quite exciting.
Grey's Anatomy returns to ABC on September 22.