Patricia Arquette took her iconic pay gap Oscar speech to the next level with this United Nations initiative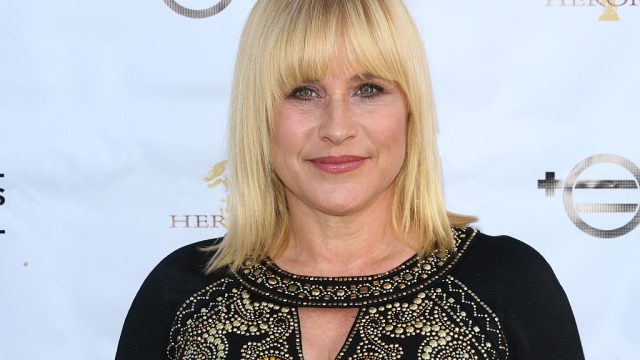 After her empowering 2015 Oscar acceptance speech that highlighted equal pay for women, Patricia Arquette continues to champion the cause. The actress and advocate is working with UN Women (aka the United Nations Entity for Gender Equality and the Empowerment of Women) to launch a new platform as part of a larger equal pay initiative.
Arquette teamed up with soccer superstar Abby Wambach for the new UN Women platform.
She announced the Equal Pay Platform of Champions on Monday. Some of the movement's goals include bringing awareness to the gender pay gap and supporting legislation that equalizes pay.
Arquette and others want to make it clear that this is a global issue. It affects every woman in every field across the world. And that fact in itself is incredibly eye-opening.
Along with the platform, Arquette wanted to bring immediate awareness to the pay gap.
Alongside UN Women Executive Director, Phumzile Mlambo-Ngcuka, Arquette has launched #StopTheRobbery hashtag. But it's more than social media buzz. It centers around the idea of 23 percent, which represents the global percentage that women make less than men.
By going to the website, you can tweet information about the gender pay gap, along with that hashtag. But the information you tweet has 23 percent of it taken out. It's a stark visual reminder that we can't have clarity without equality. And people everywhere are supporting the movement.
We are so proud of Arquette and Wambach for their commitment to this worthy cause. It's truly inspirational to have such powerful women lead a really important worldwide movement for equality.