This patient "Instagram husband" proves love is real, and he's going viral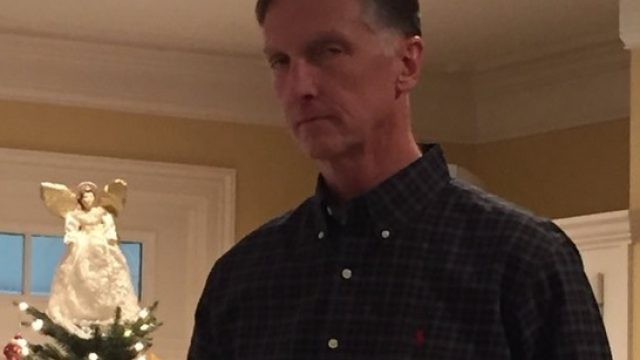 Love takes on many forms — for example, some people know it's love based on common interests. For others, it's navigating through a tough situation together with confidence. Or, maybe you know it's love when your husband patiently watches you make snow angels on Instagram and offers up nothing but support. It takes a special type of person to watch ridiculousness happen in the name of acquiring likes, which is why this "Instagram husband" is going viral.
On Christmas Eve, Taylor Burkhalter witnessed his mother, Libby, in the midst of a rearranged living room — because she wanted to show her followers the best way to make snow angels while indoors. While it's a fun feat, and something she'll probably be known for from here on out, it's his father who deserves the real accolades. In the pictures, his father is seen patiently taking overhead Boomerang photos of his wife in the act. There's no doubt about it — Mr. and Mrs. Burkhalter are deeply in love.
Taylor's tweet about the situation included a few photos, which are must-sees. A festively dressed Libby, on the ground in the living room, is in prime snow angel position as her husband is overhead.
"I've learned more about love from watching my dad reluctantly rearrange the living room so my mom can make snow angel boomerangs for her 29 Instagram followers than anything else in life," the tweet reads.
The Boomerang itself is worth all the hard work.
Since the tweet regarding Taylor's dad went viral, it looks like Libby's Instagram followers have rose tremendously, from 29 to over 10,000.
Libby's first Instagram photo after the impressive Boomerang was one with her and her "Instagram husband" wearing matching pajamas — possibly taken by Taylor.
As expected, everyone fell for these two, with some claiming that loving moments like theirs are why they go on the internet.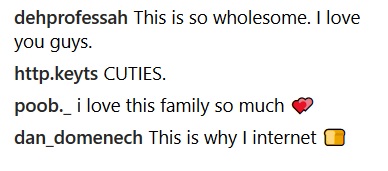 We salute you, Burkhalter family. Thank you for bringing us a little extra joy before the end of the year.