Pat McGrath just gave us a sneak peek of new lipsticks, and we thought Christmas was over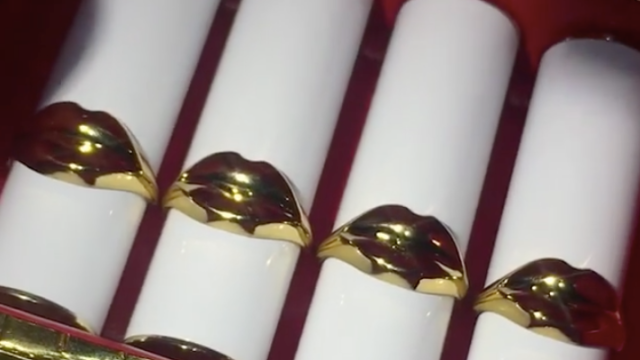 No one does innovative new makeup quite like Pat McGrath and her team, so anytime she's debuting a new item the entire beauty world sits up and pays attention. We live for her teases and sneak peeks, and her latest does not disappoint: it looks like Pat McGrath is debuting an entire new collection of lipsticks in the most sleek packaging we've ever seen.
Given that Pat completely outdoes herself with each and every new launch, we can't even imagine what wonders these stark-white lipstick tubes might contain. The packaging alone gives us a few clues — it's feminine, glam, and a little retro.
Sheer? Glossy? Metallic? What could they be? We have to admit that we'd be deeply intrigued if it was a Pat McGrath glossy lip. Her artful techniques and unique formulas are all ultra-saturated, and we'd love to see what kind of gloss she'd bestow on her devoted followers.
The fact that she is showing us the collection in a chic gold box has us wondering if they'll be released individually or as part of a set. Could this mean that we might be adding that entire gilded container to our vanities? Start saving those pennies, friends.
Pat McGrath gives us a little hint in her caption — could this be her take on minimalist makeup?
Can't you just seen it now? A shiny, saturated, glossy lip with a bare face.
All we know is that whatever Pat is sending our way, it's going to be good. Her products are definitely an investment, but you can't beat the quality and creativity that goes into them. It really is like wearing art on your face. Every last detail is as special as can be.
What are your guesses as to what kinds of lipsticks this mysterious gold box might contain?