Pat McGrath Labs is coming out with its first-ever mascara, and we've never wanted anything more
Only a few days into the New Year and Pat McGrath is back to her ways, launching drool-worthy products we can't resist. What are we lusting after this time? A brand-new mascara. The brand's first time entering the mascara category (it's widely known as the hardest product to create), Pat McGrath FetishEyes is set to launch on Valentine's Day, February 14th.
According to the makeup artist herself, the mascara coats "each individual lash in the most intense black pigment while dramatically lifting and lengthening for unprecedented fullness and maximum volume."
https://www.instagram.com/p/Bsa9zuslYqG
Yesterday, Pat McGrath began teasing the launch, posting images and videos of iconic lash moments in pop culture history, like the below video of Italian actress Sophia Loren, who has some of the most recognizable lashes around.
https://www.instagram.com/p/Bsa6fK6ltwd
"This haute hardcore mascara was developed for makeup artists by makeup artists," says McGrath. "[It] was relentlessly tested both backstage and on set to ensure lethally luxe lashes of every persuasion." With its large brush and ultra-dark formula, Pat McGrath Labs FetishEyes is not meant for the faint of heart. But if you're looking for major lash drama, you can pick it up for $28 next month at patmcgrath.com.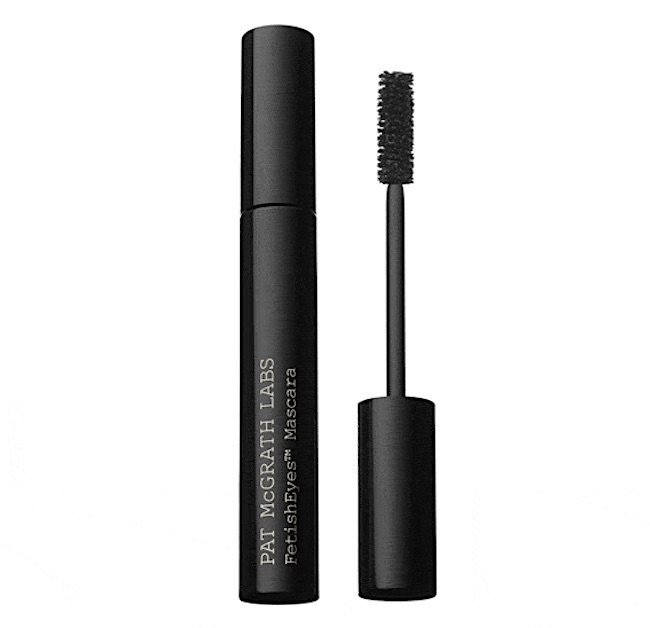 And that's not all. McGrath also revealed that she would be adding 18 new shades of Pat McGrath Labs Lust: Lip Gloss in three finishes: high shine, shimmer and glitter.
These will be available for $28 each on January 17th. You'll want to swipe up (and on!) a few—trust us.