Who else has won "Time's" Person of the Year?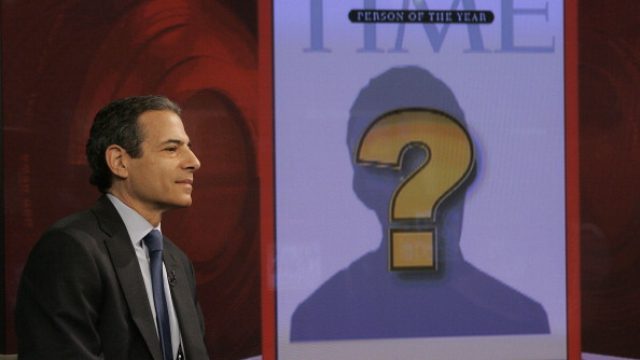 Since 1927, Time magazine has named a "Person of the Year," a figure or movement who was influential that year. This year the #MeToo campaign won the title. Let's look at some of the past Time Person of the Year winners.
The contest was originally known as "Man of the Year," and the name didn't change to "Person" until 1999, when Amazon CEO Jeff Bezos was selected. Wallis Simpson was the first "Woman of the Year" in 1937.
Donald Trump was Time's Person of the Year last year, in 2016, after the divisive presidential election.
German chancellor Angela Merkel was featured in 2015 for being "de facto leader of the European Union."
Doctors who fought an ebola epidemic were named in 2014. Editor Nancy Gibbs cited their "tireless acts of courage and mercy."
In 2013, Pope Francis was chosen. Time wrote in its profile that the pope had "elevated the healing mission of the church."
Barack Obama was chosen for the second time in 2012 for winning re-election and for the economic conditions he had to face as president.
Time's 2011 Person of the Year was named "The Protester." The cover story mentioned demonstrators in the political uprisings in Tunisia, Syria, and Egypt; the Occupy Wall Street movement; and Russians who protested against Putin's reelection.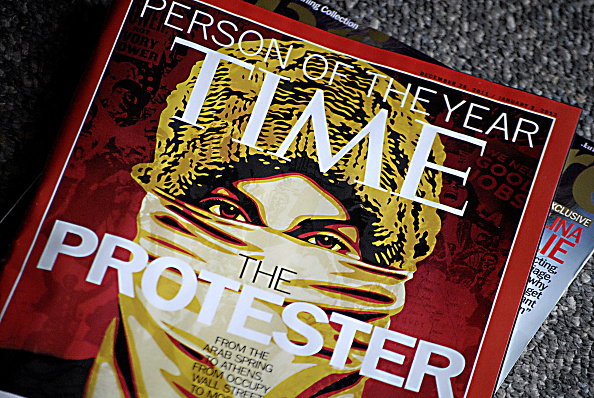 Seven years ago, Mark Zuckerberg was the 2010 Person of the Year. That year, Facebook hit 550 million members, and people were joining the social network at a rate of 700,000 per day.
In 2009, Ben Bernanke, the chairman of the Federal Reserve, was selected. Time reflected on the bipartisan criticism Bernanke was subject to after the start of the Great Recession in 2008.
Following his historic election as the first black president of the U.S., Barack Obama was Person of the Year in 2008 (for the first time.)
A decade ago, in 2007, Russian president Vladimir Putin was named at the end of what Time described as a successful presidential term.
There have been other notable choices as well. In 2006, Time named "You" Person of the year, with cover art resembling a mirror. And Melinda Gates in 2005 was one of only four women to be given the honor (she was chosen with her husband, Bill Gates). Even Adolf Hitler (in 1938) and Joseph Stalin (in 1939 and 1942) have been selected.
It's always interesting to see who — or what — gets chosen to be Person of the Year. We applaud Time for acknowledging the women of #MeToo this year, and we look forward to seeing what the next 10 years bring.