Yes, the "party girl" can also be a phenomenal mom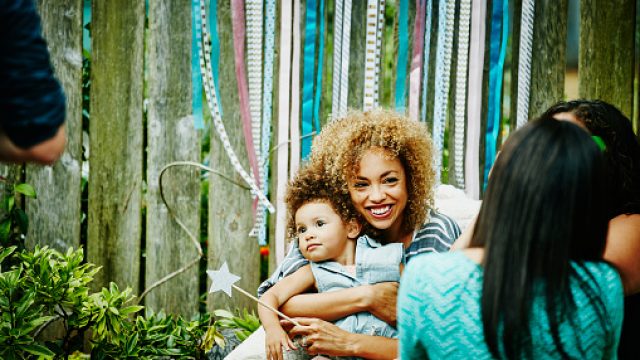 I knew I was pregnant before I even purchased the test.
My suddenly non-existent appetite, the strange pain I felt in my pelvis when I coughed, the inexplicable sense of calm I felt each day that it became clearer that my period was just not fucking coming — they all worked together to loudly inform me that my life was about to irrevocably change. I repackaged all of the blaring, cacophonous signals into a more palatable message for my husband:
"Yeah, I'm pretty sure that I'm pregnant. Let's just watch Harry Potter tonight and get a test tomorrow morning.
So we fell asleep to Harry trudging through the Triwizard Tournament, and the next morning we confirmed our unexpected blessing. In our haze of shock and excitement, we chose to announce it immediately.
The response was absolutely loving and sweet, but there was also this blanket sheen of shock. It ranged from "Wow, this is so unexpected, you guys! Congratulations!" to the more pointed "Wait, YOU'RE going to be a mom?! YOU?! There's NO WAY!" And I understood, to an extent. The juxtaposed images of a woman cradling a bottle of vodka on a crowded dance floor, and then cradling a human baby just over a year later could be jarring for some. I've also never been terribly vocal about having children, so the initial surprise seemed fitting at first.
What affected me was the sustained shock from a few folks.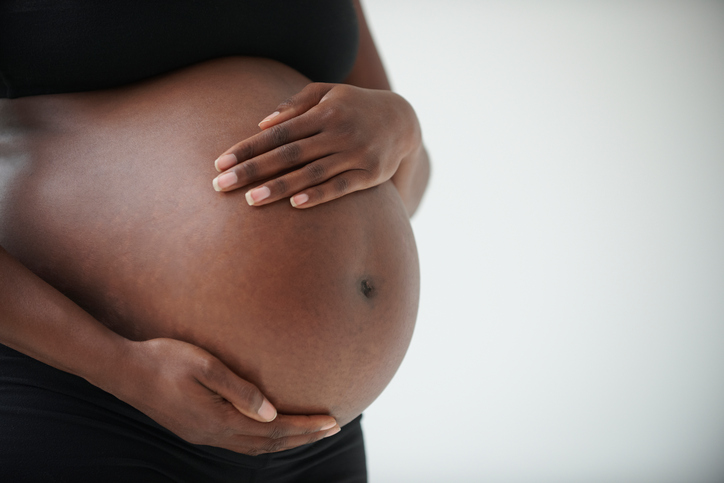 When my belly rounded with growing life, mere weeks (days, even) before my daughter arrived, and even as I held my child in my arms, the echoing "Wow, I still can't believe YOU'RE a mom" took a toll that I hadn't recognized until recently.
That friendly, innocuous brand of disbelief – the idea that a loud, potty-mouthed, fun-loving woman like me didn't fit the responsible yet sterilized archetype of a mother – partly informed my first year anxiety as a new parent.
I was prepared to shoulder the fear that comes with entering a new phase in life (especially one that involves shaping the life of an actual human being). However, the added pressure of disproving the skepticism around me blocked a lot of the fun that comes along with figuring things out. I knew deep down that I was more than equipped to be a parent. I also knew that I had the unwavering support of all of my loved ones.
There was just this nagging worry that people had a reason to side-eye this new stage of my life.
There's still this widespread image of motherhood that is simultaneously expected and unattainable. It somehow involves us packing up all of the things that make us human, and storing them like forgotten winter clothes while we restructure ourselves solely to raise our children. We're supposed to instill this desire in our little ones to chase their individuality while shirking our own, all for the sake of fulfilling the "acceptable mother figure" role.
It's a strange shade of misogyny that leads people to believe that a woman can be a mother or a fully realized human, but never at the same time.
So I interpreted the surprise of my friends (along with a helping of their very well-meaning, yet totally unsolicited advice) as belief that I was incapable of prioritizing my responsibilities, which still stings. I internalized some of that, instead of honing and trusting my evolving instincts. Then, once I got to know the awesome little girl I was raising, the idea of anyone's opinion on my motherhood abilities superseding my own felt sillier and sillier.
I'm the mom here. Of course I understood what my role meant — and yes, I was prepared to do whatever the hell I needed to do to build an environment where my incredible child could live, thrive, and prosper. That building process is going to last my entire life and I'm definitely going to continue to add to the pile of parenting mistakes that has accumulated over the years. There's no mistaking that my daughter is my top priority. So if that was ever a point of concern, well…no worries there. Four years later and guess what? I'm still killing it.
I'm just not about to abandon who I am and everything I enjoy just to harbor the sole title of mother, because I'm never going to be solely a mother.
https://www.instagram.com/p/BP6mYSTDn7X
I'm also a writer, a nerd, a shots enthusiast, a podcast creator, and a celebrity crush connoisseur. My favorite vacation memory includes me chugging a bottle of cheap wine and laughing obnoxiously in the streets of Key West with some of my best friends — and I aim to do that again sooner rather than later. I have strong opinions about social justice and the treatment of the marginalized — and no, I don't always express them nicely.
I treasure my alone time as well as the memories I create with my kid. I both live for her and exist outside of her, and there's a difference.
We should never stop encouraging those we love to grow and evolve. Furthermore, we should learn how to respect the roles of mothers without placing them on this impossible pedestal that doesn't allow them to continue their growth, evolution, and individuality.
Party on, mama. You're doing such a great job.