How "Parks and Recreation" is helping me get through my breakup
A little over a month ago, my boyfriend and I broke up. When the breakup hit, it was amicable. It was "adult." I actually thought I was going to get over it pretty quickly. Within the first week, I went through all the stages of a typical breakup: tears, confusion, overthinking, and anger. I took that all as a good sign. But then the sadness settled and stuck, and since then it's been an achingly slow healing process.
Some days are worse than others (my birthday was rough), and some days are better than others. There definitely hasn't been a day that I haven't thought about him at all. While I'm leaning on the help of my friends, and giving myself pep talks, I've found another outlet that has also helped me in handling this breakup: Parks and Recreation. 
This process has not been easy, but Parks and Rec binging has made it slightly easier, and has certainly taught me a lot about love. Here are a few of the things the show has taught me that have been huge in helping me through this heartache.
1. It can take a really long time to get over someone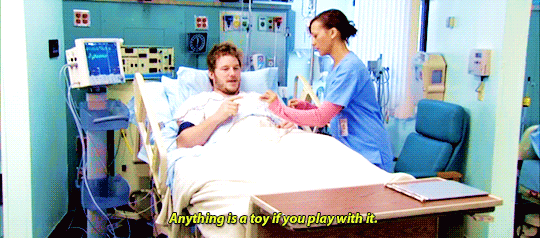 At the end of the first season, Ann and Andy break up. They were together from the beginning of the series, but their relationship never really made sense. He was a slacker and she seemed to have her life together. Regardless, through much of the second season, Andy tries to win her back. Even with a new possible love interest right in front of him, he still can't see past his hurt. Eventually, though, he realizes that it's time to move on, and he does.
I am so there and probably will be for a while. Breakups take time and time is the only real way to heal. Even Leslie held onto feelings six years past a one-night stand. We all carry our emotions with us and we sometimes hold onto things for a little too long, but eventually we get through it. We move on.
2. Relationship timelines never happen the way we expect them to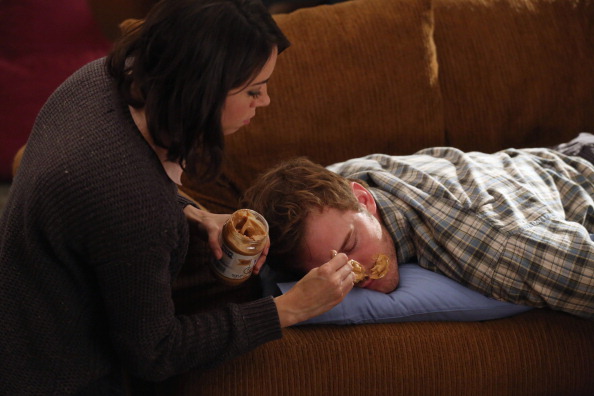 Once Andy and April start dating, they are married after just a month. Ben and Leslie end up getting married three months earlier than they planned. When you love someone and you know you want to spend the rest of your life with that person, you throw all timelines out the window.
I was always under the impression that most of the time people date for a year or two, then they get engaged, and then get married a year later. This is obviously not the case. If life has taught me anything, it's that anything can happen at any time and it can completely surprise you. The expected timelines aren't always a thing, which is comforting to think of as I contemplate the dreaded "getting back out there stage."
3. Everyone deserves an Andy Dwyer or Ben Wyatt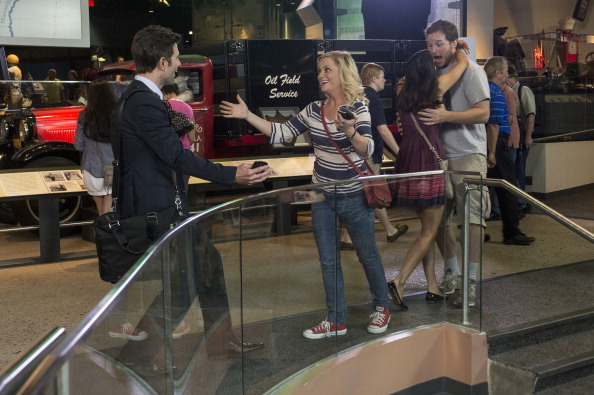 I feel like my personal perfect man is one part Andy Dwyer and one part Ben Wyatt. Andy is so boyish and fun-loving. He is all heart and is so in love with his wife. Ben is smart and caring. He supports Leslie, believes in her, and is always there for her and all of her kookiness.
We all deserve someone who loves us deeply, brags about us to his or her friends, and supports and believes in us. If they don't, they aren't worthy of our time. I'm not saying that my ex wasn't this person. I am just saying, that as I head back out in the single world, I know not to settle for less.
4. Relationships are hard work and require a certain amount of sacrifice and compromise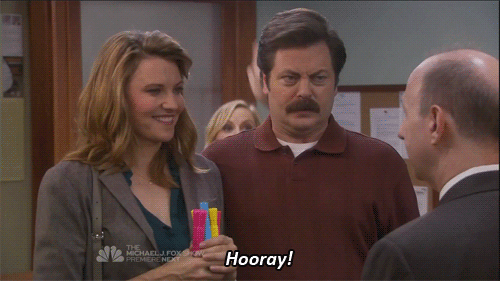 When Ron starts dating Diane, he isn't too keen on her daughters, but he loves Diane and begins to love her daughters as well. He may not have seen himself as the father figure, but when love enters the picture, he compromises and doesn't regret it. When Ben gets offered a job in Washington, he and Leslie make it work. She encourages him to take the job, because she knows it's a great opportunity and during the time they are living apart, they both make an equal effort to visit the other.
Relationships are not always easy. Life gets in the way and then you are faced with the question: do I love this person enough to sacrifice and compromise for them? If the answer is yes, then you are probably in a good relationship (so long as your significant other answers yes to that question as well). We all deserve a relationship where both parties say yes. Nay, scream it!
5. In the end, you always have your true friends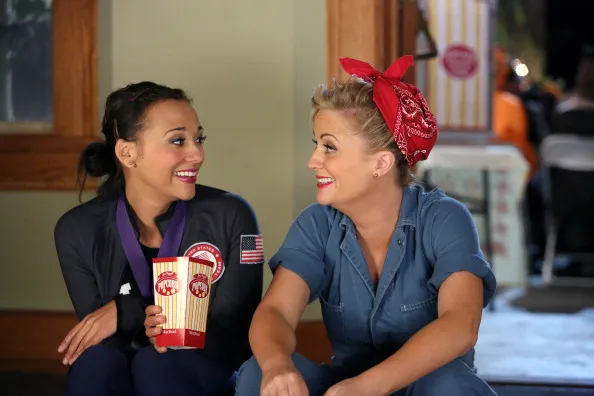 No matter what is going on in your life, your true friends will always be there for you — just like Ann and Leslie are always there for each other. I've been feeling a little guilty lately because when I was in my relationship, I kind of got swallowed up by it. I wanted to spend every minute with my ex and as a result, I didn't hang out with my friends as much. But as soon as the breakup hit the surface, my friends were there for me, no questions asked, and they continue to be there for me. I'm so grateful.
While I'm far from being completely "over" my past relationship, I feel like, for the most part, each day gets better. And while Parks and Rec may just be a scripted TV show, it has been my steady nightly date; and a date that has taught me a whole lot about this breakup process.