The Parkland survivors were named one of Time's Most Influential People, and Barack Obama penned their profile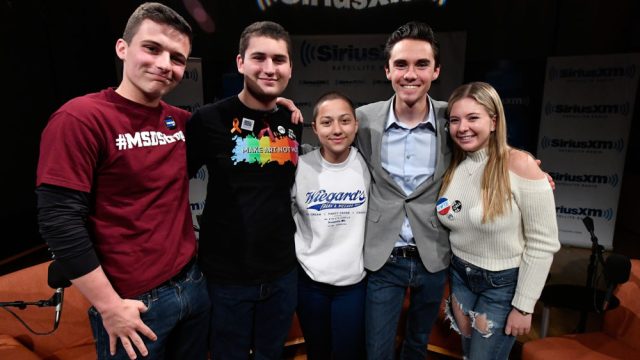 It's been two months since the now-infamous Parkland school shooting on February 14th, 2018. Seventeen people lost their lives that day, and a gun reform movement of historic proportions has since been ignited. And five of the Parkland survivors-turned-activists behind the movement — Jaclyn Corin, Emma Gonzalez, David Hogg, Cameron Kasky, and Alex Wind —  have just collectively been named one of Time's Most Influential People of 2018.
Not only that, but former President Barack Obama penned their profile for the issue.
"America's response to mass shootings has long followed a predictable pattern. We mourn. Offer thoughts and prayers. Speculate about the motives," Obama wrote. But then…nothing changes.
However, "This time, something different is happening," he continued. "This time, our children are calling us to account. The Parkland, Fla., students don't have the kind of lobbyists or big budgets for attack ads that their opponents do. Most of them can't even vote yet. But they have the power so often inherent in youth: to see the world anew; to reject the old constraints, outdated conventions and cowardice too often dressed up as wisdom. The power to insist that America can be better."
Obama reminded the Parkland survivors that the journey ahead won't be easy; that progress will be "slow and frustrating." However, he noted their numerous successes so far, as well as their incredible ability to mobilize their peers. He ended his profile with perhaps the most powerful statement of all.
"Our kids now show us what we've told them America is all about, even if we haven't always believed it ourselves: that our future isn't written for us, but by us."
Hear, hear. We're both proud and heartened to see these Parkland survivors make such an important list, and we can't wait to see what each and every one of them does next.