The Parkland survivors paid tribute to Jaime Guttenberg on what would have been her 15th birthday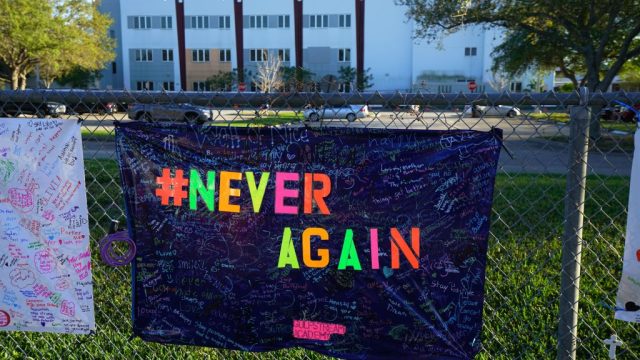 Friday, July 13th would have been Jaime Guttenberg's 15th birthday. Guttenberg was one of the 17 victims of the school shooting at Marjory Stoneman Douglas High School in Parkland, Florida. Her friends and Parkland survivors took to social media to honor her. But the most emotional tributes came from Guttenberg's family. They expressed how much they miss her, how unfair it is that she's gone, and that they wish they were seeing her get her driver's permit instead of memorializing her.
The Guttenberg family also made it clear that through their grief, they'll never stop fighting for common sense gun laws in Jaime's memory.
"Today would've been Jaime's 15th birthday," her mother Jennifer Guttenberg wrote in an emotional Facebook post. "I should be posting pictures of her smiling and holding her driver's permit. She should be driving a car today. She should be spending the day with her family and friends and not laying in a grave. I feel sick. I am horrified. I feel more sad than I've ever felt in my life. I am heartbroken. I am empty."
"TODAY, JAIME IS STILL 14. SHE WILL BE 14 FOREVER," her father Fred Guttenberg tweeted in a heartbreaking thread. "Because of gun violence, we will not be celebrating her birthday. Instead, we are broken, crying and mourning."
"Happy bday to my sister. I miss you each and every day," her brother Jesse Guttenberg tweeted. "I love you Jaime. Fly high and keep dancing."
Jaime's classmates also tweeted messages about gun reform in her memory.
No one should have to memorialize their child, sibling, or friend because of gun violence.
We hope that these messages and the countless others from victims of gun violence are heard and help enact real and lasting change. And we're proud of the Parkland survivors and other young activists who fight for common sense gun laws across the country.