Paris Jackson's Michelle Obama tee is everything
While she reportedly missed the red carpet, Paris Jackson rocked a Michelle Obama tee at the MTV Movie & TV Awards last night — and it definitely deserves a bit of attention. The actress and model managed to find an incredible shirt that paid respect to our ex-FLOTUS, and she was simply radiant. The Obama family should be pretty proud.
This was the first year that MTV expanded its movie awards to include television as well. No matter what, the standard dress code is usually pretty open for events like this. Some celebrities choose to deck out in fancy gowns, while others — like Jackson — choose a more casual ensemble.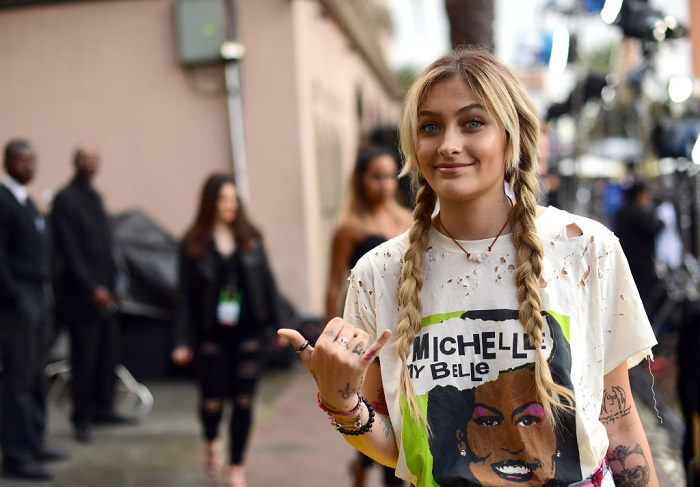 The shirt is a play on the famous Beatles song "Michelle." While it obviously wasn't written about Obama, the lyrics pretty much fit. (For example, "I need to make you see, oh what you mean to me.") We mean, we'll always be loving Michelle Obama.
Jackson made sure to pose with Millie Bobby Brown and Cara Delevingne while wearing the shirt — thus creating a photo that features four strong and incredible ladies.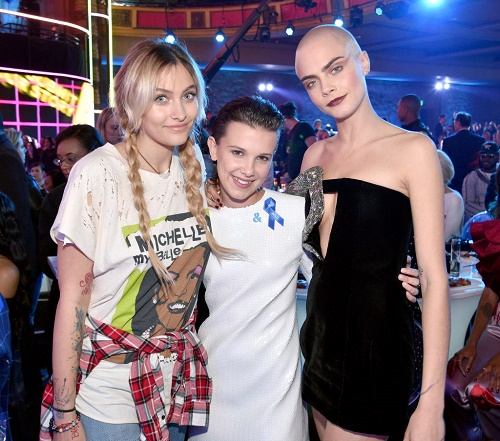 With the flannel around her waist, Jackson is also giving us some major '90s flashbacks. Since the '90s were a solid decade for MTV, it's even more appropriate.
The only question we have about it is, where can we get this incredible shirt for ourselves?