Paris Jackson went topless to showcase her latest tattoo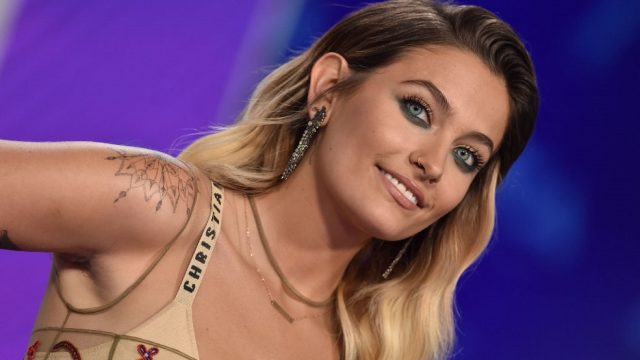 It's no surprise to hear that Paris Jackson got another tattoo. The model, who's the daughter of the late Michael Jackson, mentioned in January that she has over 50 tattoos total. Now that we're starting up September, it'd be interesting to hear how much that count has risen since.
Even though her latest tattoo is located in a place that's typically covered up, Jackson made sure to model it off with the help of a few strategically placed flower emojis. She shared the brand new piece through Instagram Stories, and we're absolutely loving it.
We also dig the fact that she shared a photo of the tat while it was being created, since it's so fun to go behind the scenes.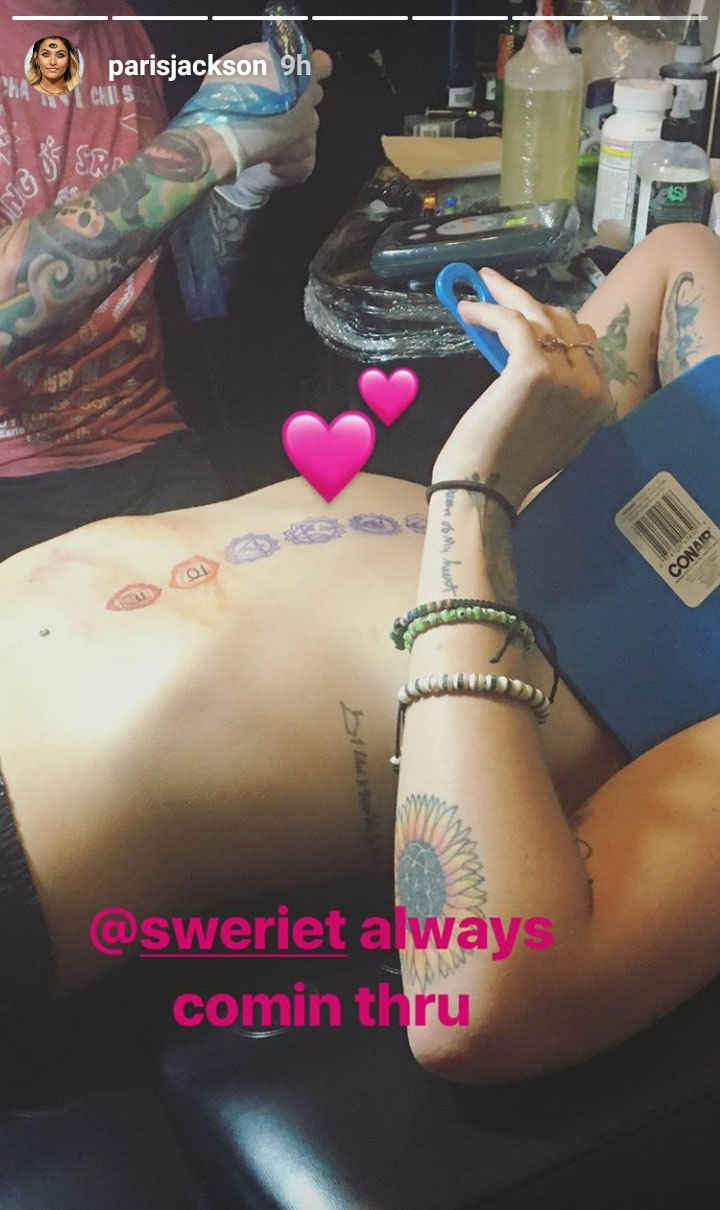 The tattoo itself is a series of chakras — seven, to be exact. These chakras represent the centers in our bodies that help energy flow. They're known as the root chakra, the sacral chakra, the solar plexus chakra, the heart chakra, the throat chakra, the third eye chakra, and the crown chakra.
Many people believe that if any of these chakras are blocked, we become ill. And since Jackson is notably quite spiritual, this tattoo makes a lot of sense.
In fact, Jackson shared yet another topless photo mere hours ago, where it looks like she's working on inner peace with a friend.
Jackson is a fan of going topless — in her eyes, it brings us a little closer to nature. Back in May, she posted an artistic photo of herself while describing why she believes it's healthy and natural to post bare photos.
https://www.instagram.com/p/BUA4AUEBAMu
"Nudity started as a movement for 'going back to nature', 'expressing freedom', 'being healthier' and was even called a philosophy," she explained. "Being naked is part of what makes us human. For me it helps me feel more connected to Mama Gaia. I'm usually naked when I garden. It's actually a beautiful thing."
Suddenly we're feeling one with the Earth. Not only is Paris Jackson perfect for tattoo inspiration, but we just adore the way she thinks.