Paris Jackson went topless and is living her best life on a spiritual retreat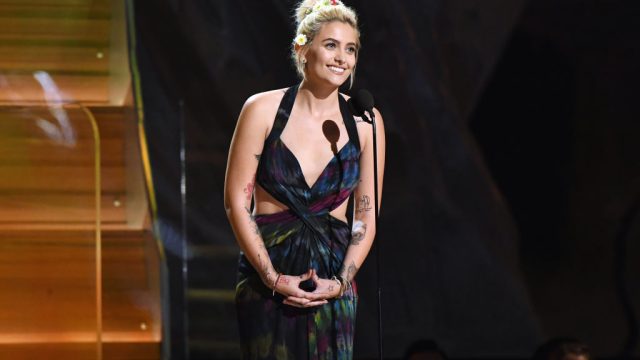 We love to see Paris Jackson thrive. She always has positive words of wisdom about everything from not being insecure about acne to how to handle criticism. Oh, and if you don't follow Jackson on Instagram, you're seriously missing out.
The photos included meditation, self-reflection, and a giant Buddha statue.
We can practically hear the "ohms" now.
Ah, nature.
Since her father's death, Jackson has been much more prominent in the public eye. We appreciate her voice and strength, and the support of what she believes in. The model and actress has no problem expressing herself, clothed or not.
Eariler this year, Jackson expressed how she feels about nudity in an Instagram post.
Nudity started as a movement for 'going back to nature,' 'expressing freedom,' 'being healthier' and was even called a philosophy. Being naked is part of what makes us human.
We can't argue with that! Being naked is not necessarily sexual. Being naked can easily be seen as being free.
The human body is a beautiful thing and no matter what 'flaws' you have, whether it be scars, or extra weight, stretch marks, freckles, whatever, it is beautiful and you should express yourself however you feel comfortable.
https://www.instagram.com/p/BUA4AUEBAMu
Watching Jackson blossom into a vocal advocate and overall intelligent human is joyous. We are glad she is carrying on, living her life, and finding her peace.