Paris Jackson stunned in a midriff-baring bralette on her "Vogue Australia" cover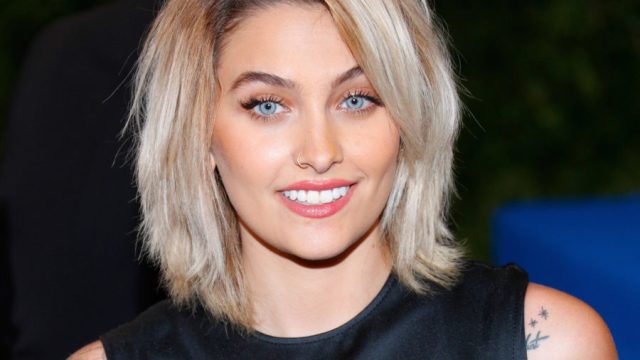 Paris Jackson, daughter of the late great Michael Jackson, has been increasing her public appearances after realizing her platform could be used to make a difference. She most recently appeared as the July cover girl for Vogue Australia. On the cover, Jackson stunned in a midriff-baring wooly blue bralette and matching bottoms.
According to news.com.au, she said,"I really want to leave a positive imprint in the fashion world, mostly regarding the media and the stereotypical beauty standard that is blasted all over every magazine you see, every article that pops up on your phone screen, every billboard you see while you're driving down the street."
Since making her decision to step into the public eye, Jackson has already caught the attention of many young girls who look up to her as a role model.
She told Vogue Australia that she striving to be a role model who parents are comfortable with their daughters looking up to.
On top of trying to change beauty standards and becoming a positive  role model, Jackson still wants to do so much more with her voice.
"I have so many causes that are dear to my heart and fighting for the people, I feel, is my duty," Jackson added.
She told TeenVogue last month that she's always been an advocate for animal rights, environmental issues and human rights. Jackson is actively trying to make people aware of the dark things going on in the world and spreading the word on how we can help.
Jackson wrote in her Instagram post that her interview with Vogue Australia was, "one of the first interviews where [her] words haven't been twisted, and they get all the info straight from the source!"
The July issue of Vogue Australia comes out on June 26th.