Paris Jackson made a totally understated Met Gala debut, and her outfit is so totally her
Proving that she is one of fashion's rising stars, Paris Jackson made her Met Gala debut last night (May 1st) and her look was the epitome of sartorial elegance.
Last night in New York some of the biggest celebrities in the world and the hottest and most celebrated names in fashion converged for the 2017 Met Gala. This year's event was in honor of Japanese designer Rei Kawakubo, founder of fashion brand Comme des Garçons, and some of the artistic displays of fashion were breathtaking. Whether it was Rihanna's eclectic ode to Comme des Garçons or Kim Kardashian's toned-down approach to the evening, we were in awe of every look.
Paris, meanwhile, decided to keep things low-key but nonetheless beautiful for the event.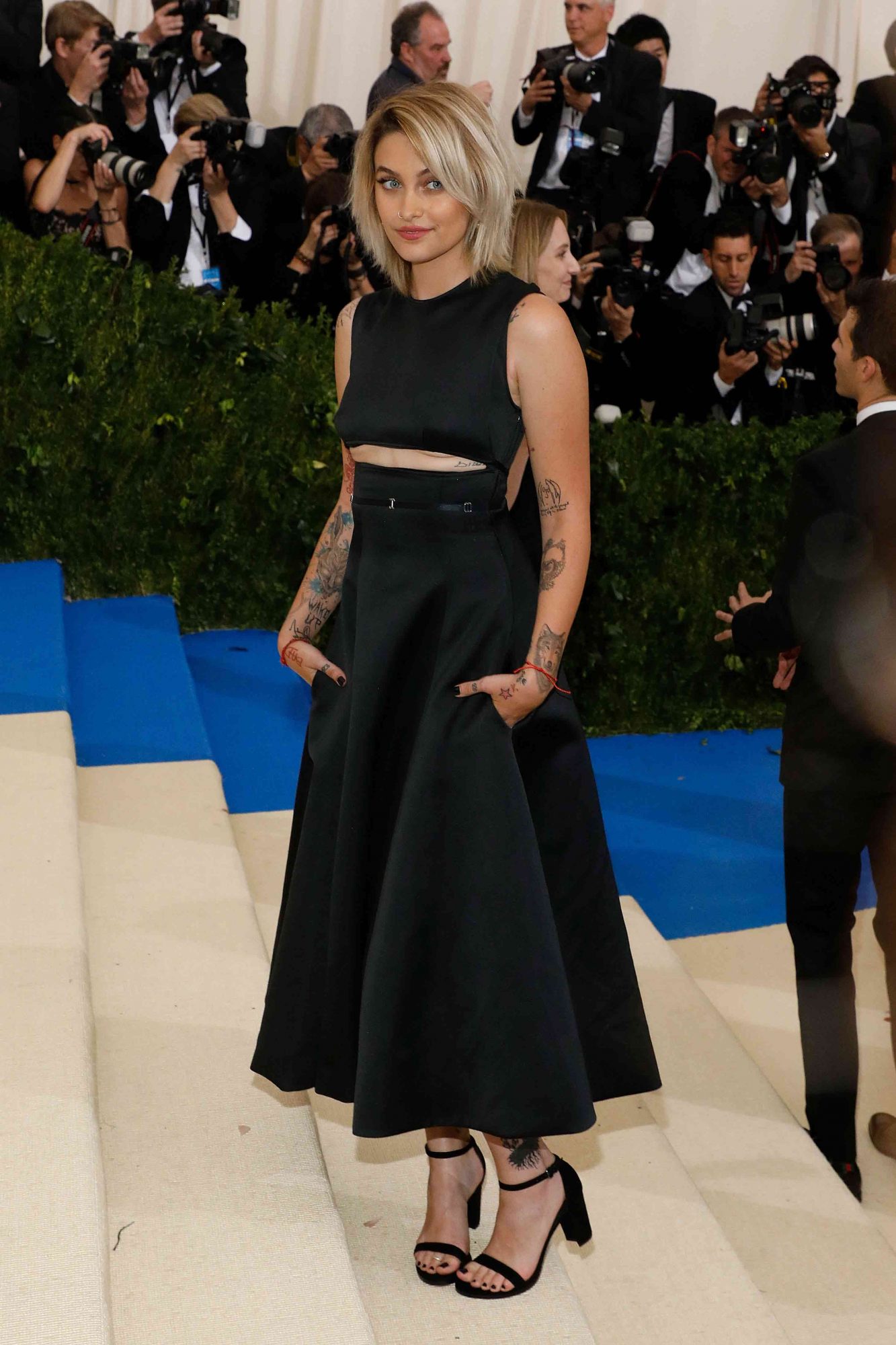 From her incredibly personal Rolling Stone interview, we know that Jackson takes some of her influences from the darker things in life, so we're absolutely loving how she's personified this in a black ensemble.
Paris, who is the daughter of the late King of Pop Michael Jackson, attended the Met Gala as a guest of Calvin Klein designer Raf Simons, who recently took over as chief creative officer of the fashion house.
Of course, the 19-year-old actor, musician, and model was dressed accordingly. Wearing an all-black tea-length dress designed by Calvin Klein, the star allowed some of her youthful playfulness to come through by showing just the a sliver of midriff.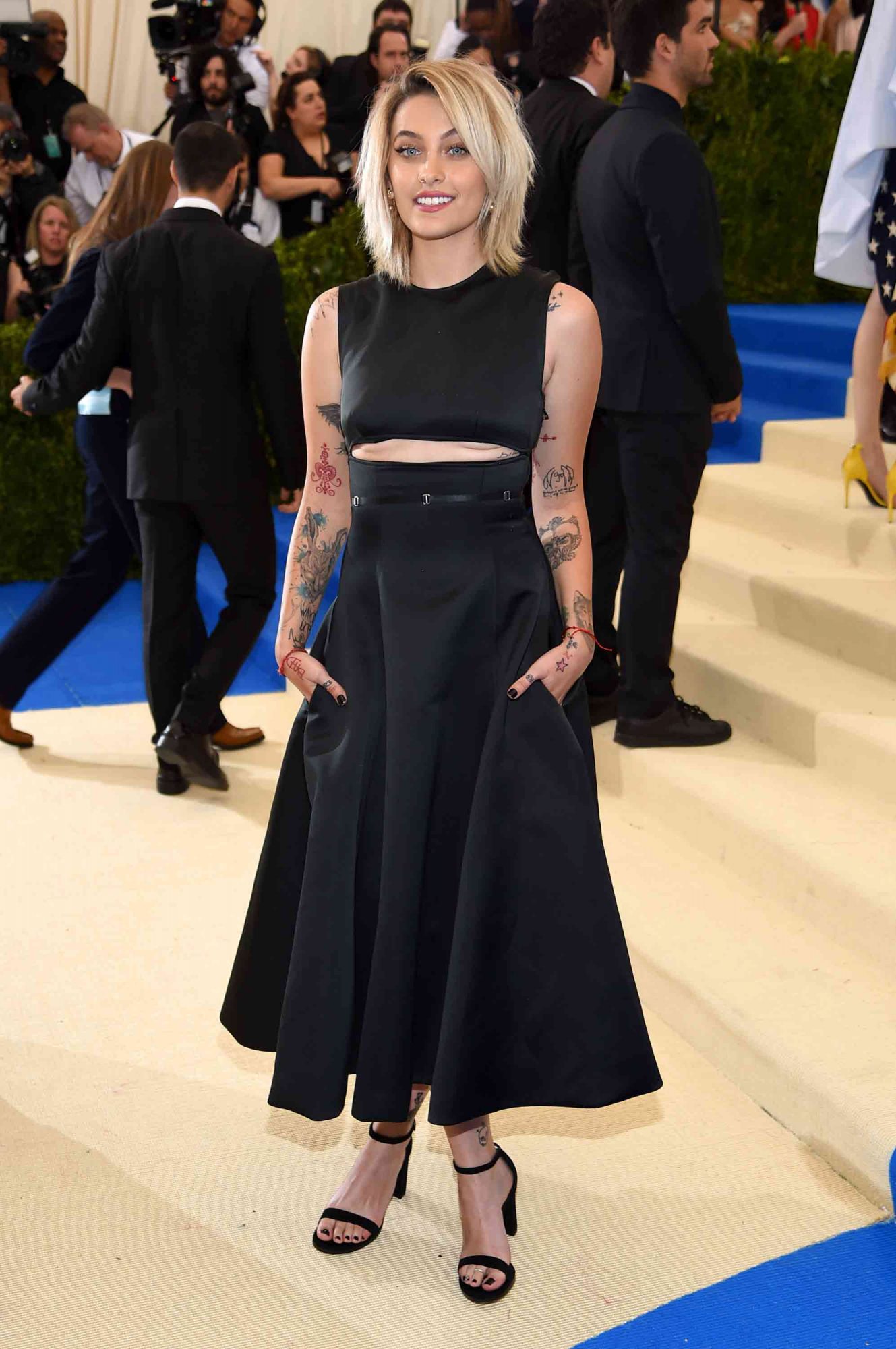 Paris paired the black dress with some understated black sandals, and black nail polish on her fingernails and toes. We love her simple aesthetic, and the dress really gives her many tattoos a chance to shine, too. Paris' accessories were also understated; we spotted earrings, her nose ring, a toe ring, and two red bracelets.
Speaking about the outfit, the star's stylist Karla Welch told People Style that the look was "a very different and modern look for Paris."
"This is a Raf look all the way," she said.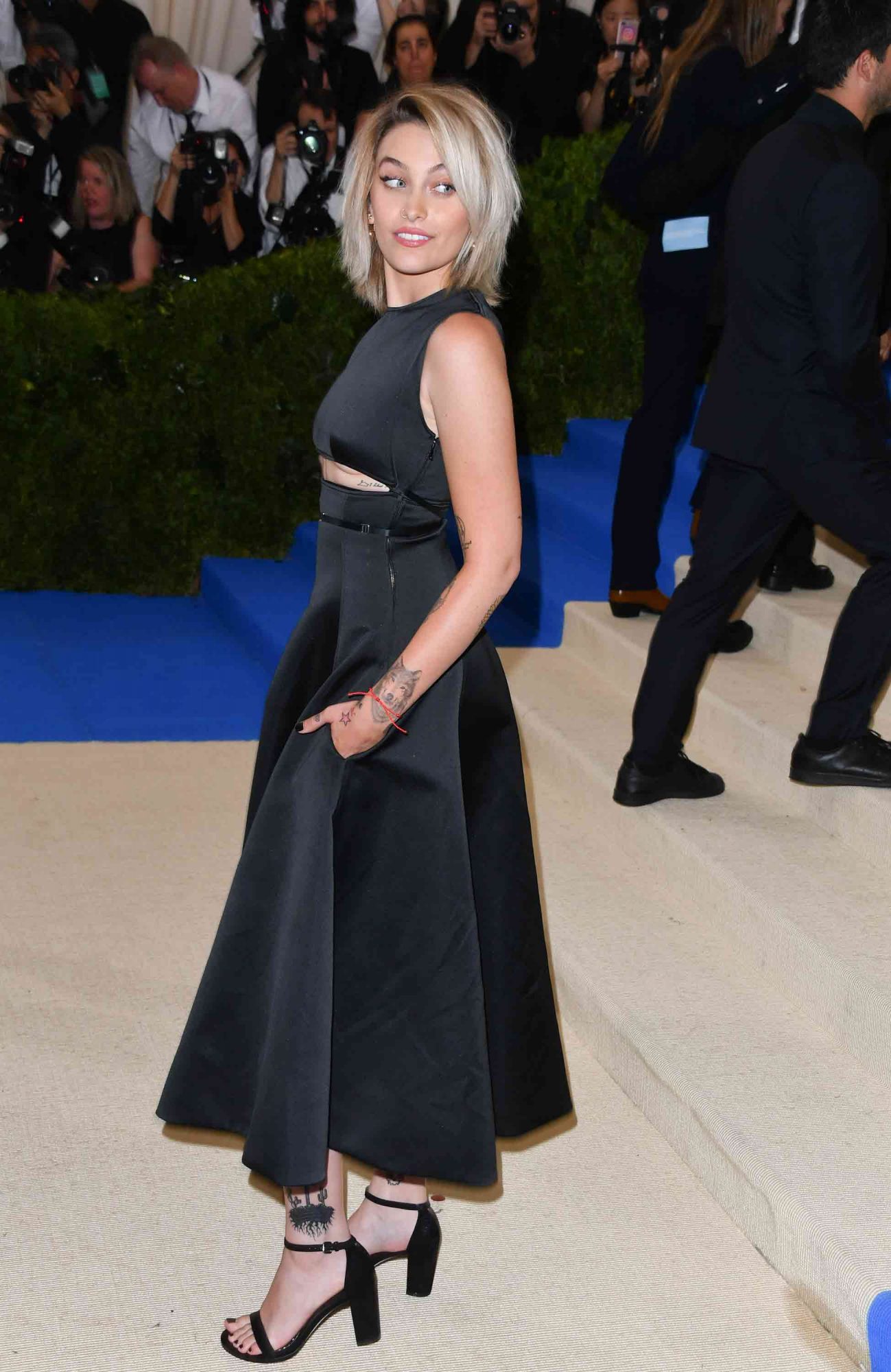 We love that Paris updated her usual vintage and #throwback style for the Met Gala, and it totally proves her versatility. We're so into this!