Paris Jackson looks a lot like Madonna here, and we're digging this makeover
Paris Jackson has officially landed in the high-fashion modeling world with a Madonna-ispired photoshoot. We couldn't be more excited for her, or inspired by her.
The 18-year-old daughter of the King of Pop, Michael Jackson, posed for an editorial fashion shoot in front of the Eiffel Tower in Paris. Not only did she beam with joy, but she successfully channeled Madonna and/or Madonna's own muse Marilyn Monroe, big-time.
She wore the old Hollywood glam vibe exceptionally well, in an all-white Chanel ensemble with platinum blonde waves and true red lips.
https://www.instagram.com/p/BPandr6DlzE
The shoot on the Esplanade du Trocadero had a World War II theme, as she sat flanked by soldiers in vintage wartime get-ups.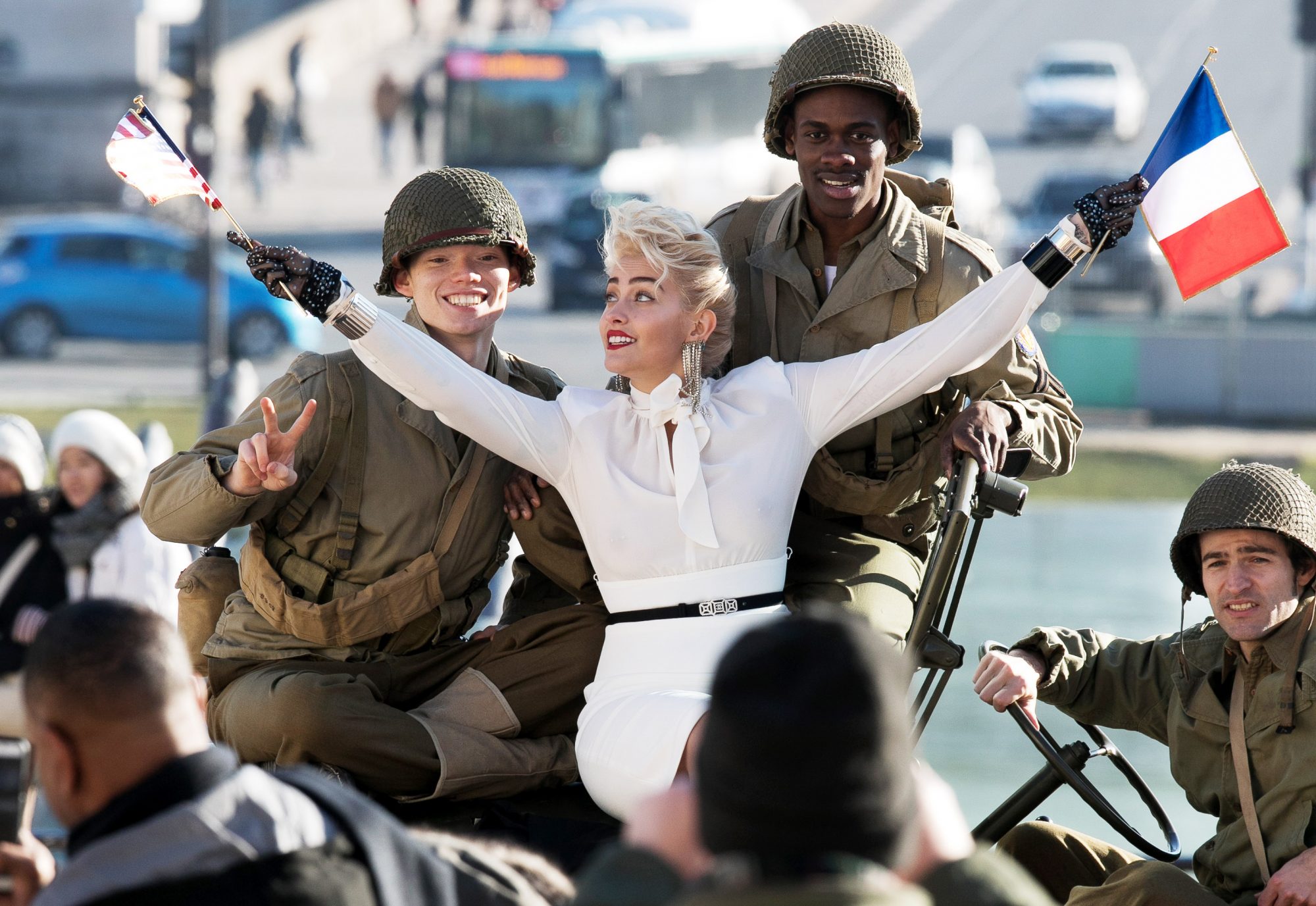 Paris arrived in Paris on Tuesday, staying in a hotel in the 7th arrondissement, right near the Eiffel Tower.
https://www.instagram.com/p/BPYOBIoDcTt
She and her boyfriend, Michael Snoddy, grabbed a few romantic pics underneath the tower that day.
https://www.instagram.com/p/BPXxhXRDsvY
In her first-ever photoshoot in September, she also channeled Madonna, from her debut, eponymous album era.
https://www.instagram.com/p/BKWaw1FDUBt
In this Parisian Chanel shoot, she's calling upon more of Madonna's Bedtime Stories era.
https://www.instagram.com/p/BCxJHk8QjlW
Paris knows the power of her father's legacy, and somehow, paying tribute to his colleague Madonna, Queen of Pop, is just right.