Paris Jackson just posted a rare home video from when she and Prince were kids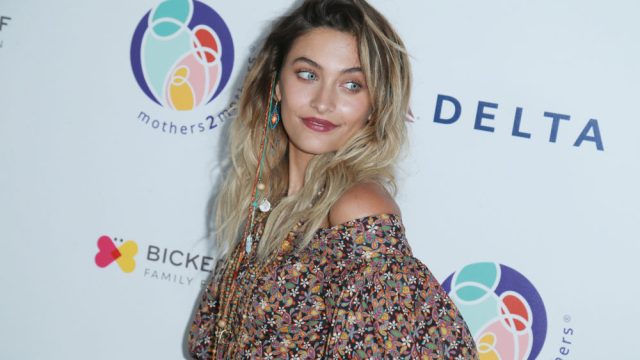 There's not a ton of known footage from Paris and Prince Jackson's childhood — mostly because their father was one of the most famous people on the planet and likely wanted to protect their privacy. But now, thanks to Paris, we can watch a rare home video posted in honor of Prince's 21st birthday.
Paris posted a clip of her and her brother dancing (well, kind of) to the Biggie Smalls hit "Juicy" — a song you may not have heard since the mid-'90s. But it's the caption that will melt your heart (seriously…grab the tissues, stat).
"My dearest brother. I could fly to the moon and back a thousand times and the distance still wouldn't amount to how much I adore you," she wrote. "I've always looked up to you, and to this day you're still the greatest role model I could ever hope for. I miss these days where we could wrestle and I'd still have a chance at winning, though. I miss playing hot wheels and My Little Pony with you, I miss fighting like pirates and trying to cast spells with our Harry Potter wands."
She continued,
"I miss the Saturdays where we would sleep in and eat porridge and OJ and watch Gargoyles and Transformers (and sometimes cartoons in Arabic?), and staying up late listening to you tell us wild bed time stories that always had a crazy twist at the end...No matter where we are in the world and in life, my home is with you and the little guy. I love you so much, gooko. I'm so proud of you. Happy birthday."
That may very well be the best birthday message we've ever seen.
And the video itself is pure joy (despite the pushing).
Happy belated birthday, Prince!