Paris Jackson said goodbye to grandfather Joe Jackson in a heartfelt tribute on Instagram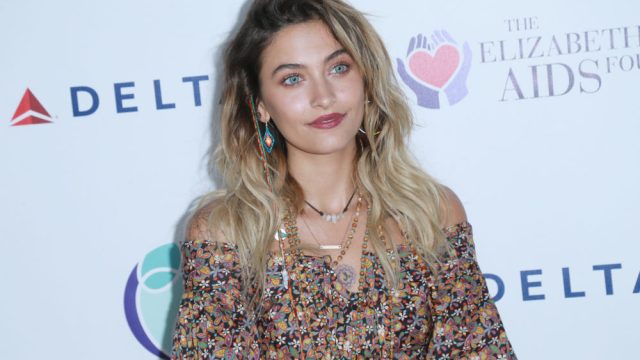 Joe Jackson, father of 11 children (including Michael and Janet), died on Wednesday, June 27th, at the age of 89. Shortly after his death, granddaughter Paris Jackson said goodbye to her grandfather in a heartfelt tribute on Instagram.
The 20-year-old shared a close-up photo of her and her grandfather holding hands in the hospital, and paired it with this caption:
"Spending those last few moments with you were everything. Being able to tell you everything I needed to tell you before saying goodbye was such a blessing."
Paris went on to say that Joe made her feel proud to be a Jackson. "None of us would be anywhere near where we're at if it weren't for you," she wrote. "You are the strongest man I know. Your life's work will go down in history, as will you, to be known as one of the greatest patriarchs to ever live."
https://www.instagram.com/p/BkjBW4Zn60a
Paris wasn't the only grandchild to open up about the loss. Prince, Paris's brother, also expressed his love. "You taught me to take pride in the Jackson name and what it really means, you taught me dedication in the face of adversity and most of all you showed me strength and fearlessness," he wrote on Instagram. "There is and never will be someone like you."
https://www.instagram.com/p/Bkifik3Ap_T
Joe's daughter LaToya tweeted, "I will always love you! You gave us strength, you made us one of the most famous families in the world. I am extremely appreciative of that, I will never forget our moments together and how you told me how much you cared."
We're sending our love and condolences to the entire Jackson family as they deal with this tremendous loss.