Paris Jackson gave herself a new foot tattoo in quarantine, and she can do ours anytime
A few brave steps above dyeing your hair a bold new color in quarantine is giving yourself an at-home tattoo. While we don't recommend non-professionals attempting it themselves, we have to say that Paris Jackson's DIY foot tattoo looks legitimately great. Maybe she has another career in her when tattoo parlors re-open post-quarantine.
The model, and the late Michael Jackson's daughter, posted a photo of herself to Instagram on Tuesday, May 12th, in the process of giving herself a new tattoo. She only captioned the post with an emoji of paw prints, symbolizing the location of her ink: her foot. The same day, on her Instagram Stories, she documented the process of her foot tattoo, and let's just say she's bolder than we are. We'll stick to our pink, rinse-out hair dye, thank you very much.
https://www.instagram.com/p/CAFk6fZpyZq
See Jackson's DIY foot tattoo reveal. TBH, it looks professional, so we're in awe.
Based on her Stories, it seems Jackson has all of the appropriate inking equipment in her home; this was no hack job. She clearly knows what she's doing, which is a relief to us and everyone watching at home.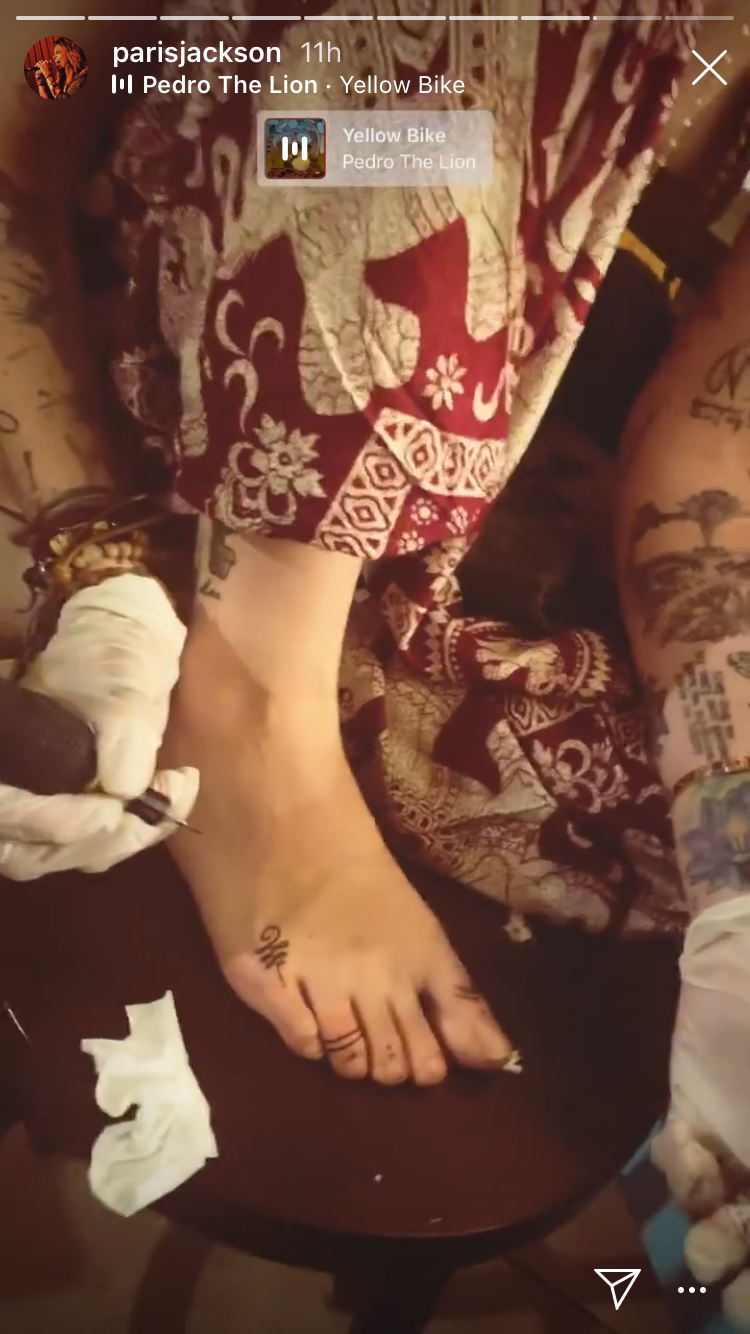 Jackson already has feet full of tiny ink (and a body full of tattoos, too), and we think this addition fits in perfectly. Check out a more up-close look at her DIY tattoo below: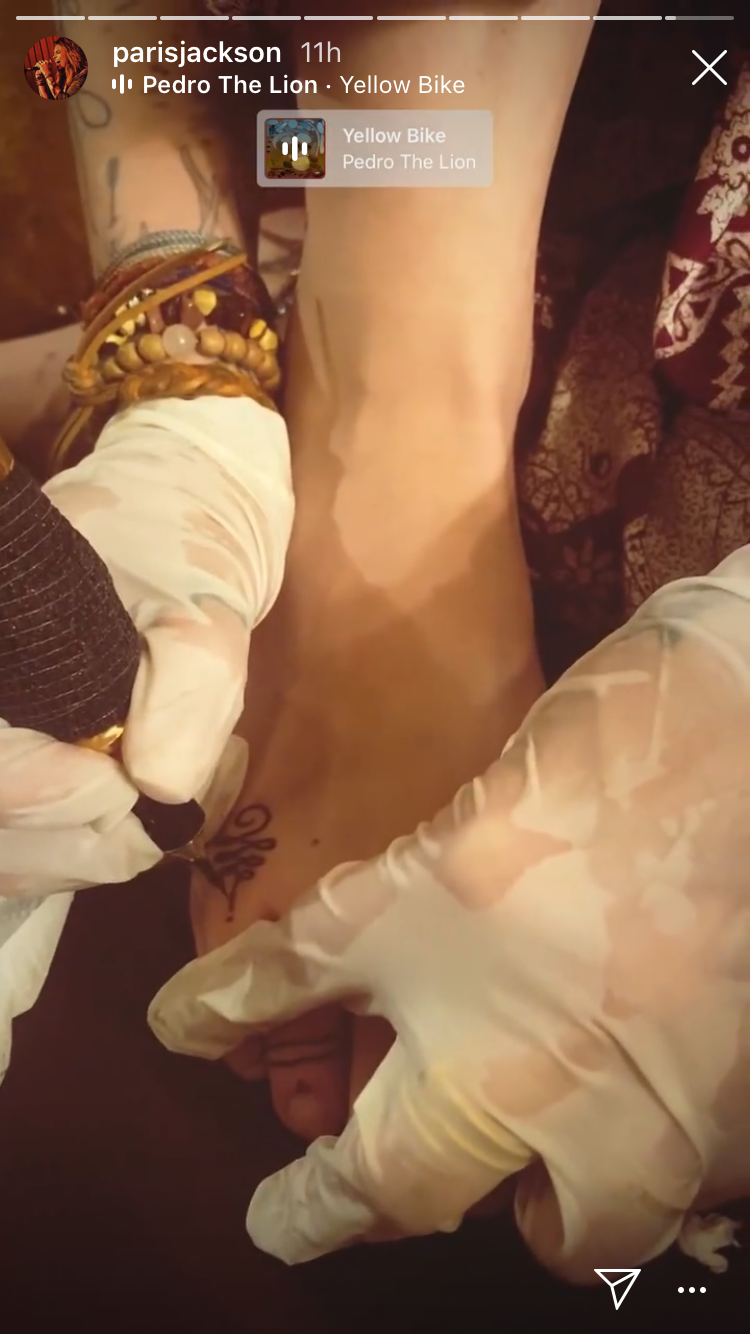 Frankly, we admire those steady hands! She may be a pro at quarantine tattoos, but her fellow model Kaia Gerber had a less-than-successful experience at-home inking experience. Gerber gave herself a stick-and-poke tattoo and she said that she would not recommend it to others. The model only ended up with a tiny dot tattoo, and she has yet to reveal it.
"I didn't get too ambitious. I gave myself a dot, just so I could be like, 'Alright, I got a tattoo this month, I'm cool,'" Gerber told Glamour. However, she added, "I do not recommend."
Probably take Gerber's advice and do not try this at home, but once quarantine is lifted, we're thinking we'd let Jackson's steady hands give us a tattoo anytime.
As information about the coronavirus pandemic rapidly changes, HelloGiggles is committed to providing accurate and helpful coverage to our readers. As such, some of the information in this story may have changed after publication. For the latest on COVID-19, we encourage you to use online resources from CDC, WHO, and local public health departments, and visit our coronavirus hub.