Whoa! Paris Jackson is a dead ringer for Marilyn Monroe in "Vanity Fair"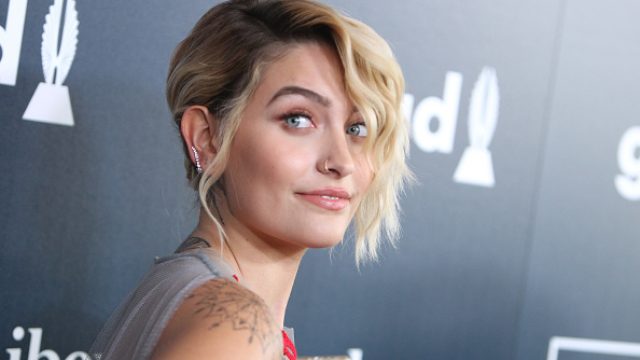 We've only got two words: Ow, ow!
Paris Jackson was pretty much always destined for stardom. The 19-year-old is packed with talent and class, and clearly, she's following in the showbiz footsteps of her legendary late father, Michael Jackson. So when news broke that Paris scored a ~major~ modeling contract with IMG Models (as in, the agency that reps everyone from Gigi Hadid to Kate Moss), we were hardly shocked. The girl *is* ultra-gorgeous and ultra-talented, after all. But still, this latest photo of the newly minted professional model sent our jaws dropping to the floor.
Seriously, just look for yourselves — girl is a dead ringer for Marilyn Monroe!
Paris channeled the classic It-girl for her latest Vanity Fair shoot, slipping on a fluffy robe, diamonds galore, and not much else. With her blonde locks styled back into pinup curls, her lips painted scarlet and her skin dewy with an old Hollywood-glam glow, she's just the model to do Marilyn justice. The only non-Marilyn element to the stunning snapshot are Paris' tattoos on display.
But hey, the tattoos look hella cool, and we love seeing her personality shine through!
For her Vanity Fair shoot, Paris also opened up about what she wanted to be when she was a little girl. Spoiler alert, it's a lot of the same things *we* wanted to be as kids, too: astronaut, nurse, veterinarian. And while "model" didn't make the list, we're certain she can still make the same career impact she's always dreamed of with her current profession.
"I guess the recurring theme was that I wanted to make a difference," she revealed.
And a difference, we're certain she'll make. In the meantime though, we're just thrilled to see that Paris is making a name for herself and planting the seeds for her impending supermodel career. You go, girl!