Paris Hilton's boyfriend got her name tattooed on his arm in the Disney font, and sure, why not?
Paris Hilton's beau, Chris Zylka, just showcased his love for her by doing the most. In a recent post to her Snapchat account, the reality star/heiress/DJ shared a pic of her boyfriend's new tattoo, which serves as an ode to Paris and The Happiest Place on Earth. Disneyland Paris, perhaps?
Zylka's tribute to his love for Paris is an amalgamation of her name and the iconic theme park. Or, more precisely, it's Paris's name in the iconic Disney font.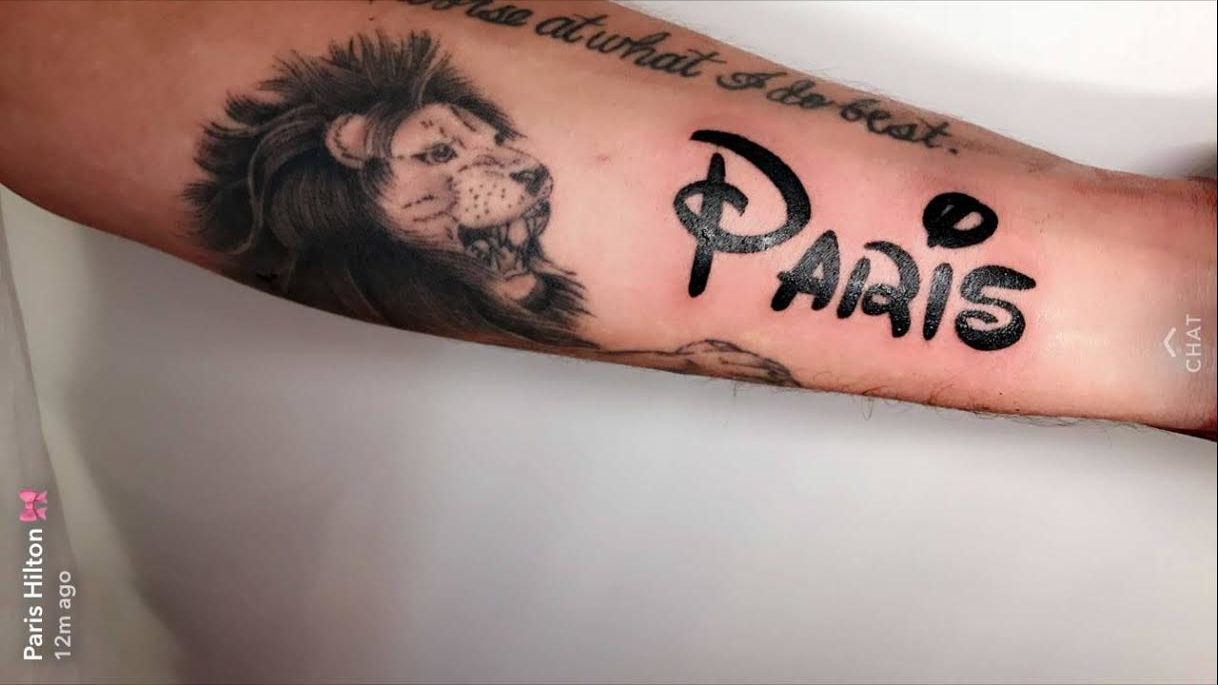 Word is still out on why Zylka decided to go for this font over literally any other one. But we're willing to wager the new tat has some secret meaning behind it. Which means we're willing to get on board with it, since we love secrets and romance. We're thinking it might mean that he's found his fairytale princess? Or, maybe Paris + Chris = a future fairytale ending? Who knows! But, if it's about love, we can dig it.
She recently revealed that her relationship with Chrisis getting more and more serious and he might be "the one."
https://www.instagram.com/p/BWSd37AnR1O
"I've never been surer of anything in my life," Paris recently said to E! Online. "He's so incredible in every way. We've actually been friends for a really long time, like the past six years. We just now started being serious in the past few months and it's really just changed my life in so many ways and brought so much happiness to my life. I feel so safe and he's so special. We're best friends and we're together every minute. I don't know what else I could ask for. He's perfect for me."
Sounds like Paris's love life is riding on a wave of magic these days. And we'd say that's worth some Disney-style appreciation.