Paris Hilton walked in a New York Fashion Week show, because the 2000s are back, babe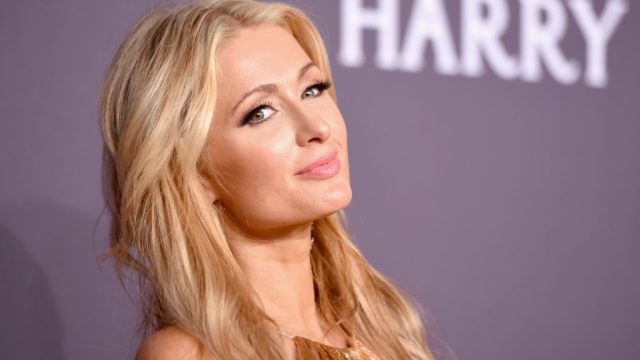 Juicy Couture tracksuits are making a comeback (seriously) and so is their #1 spokeswoman. The one and only Paris Hilton walked in a New York Fashion Week show on Thursday, proving that our lives have become a Groundhog Day-style practical joke. (Just kidding. Sort of.)
Surprising and delighting audiences at designer Christian Cowan's runway show in New York this week, Hilton graced the runway in two distinct outfits, bringing her signature sultry (and slightly absurd) brand of sass to a brand that's best known for a glittering, oversized "selfie" hat and over-the-top pop cultural nostalgia. In short, Paris is the perfect fit for this British designer.
The socialite stepped out in a futuristic silver gown complete with gloves, crown, and thigh-high slit.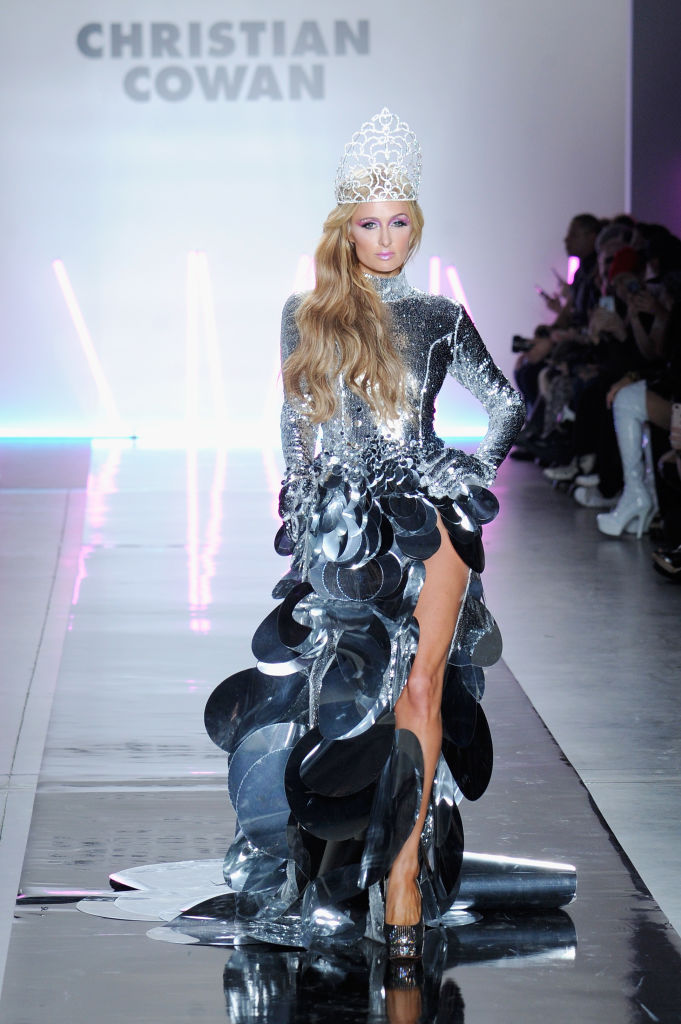 And also rocked an uber-2000s pink, star-print underboob-baring crop top and skirt combo.
And as she left the runway, she gave us pure 2000s Paris.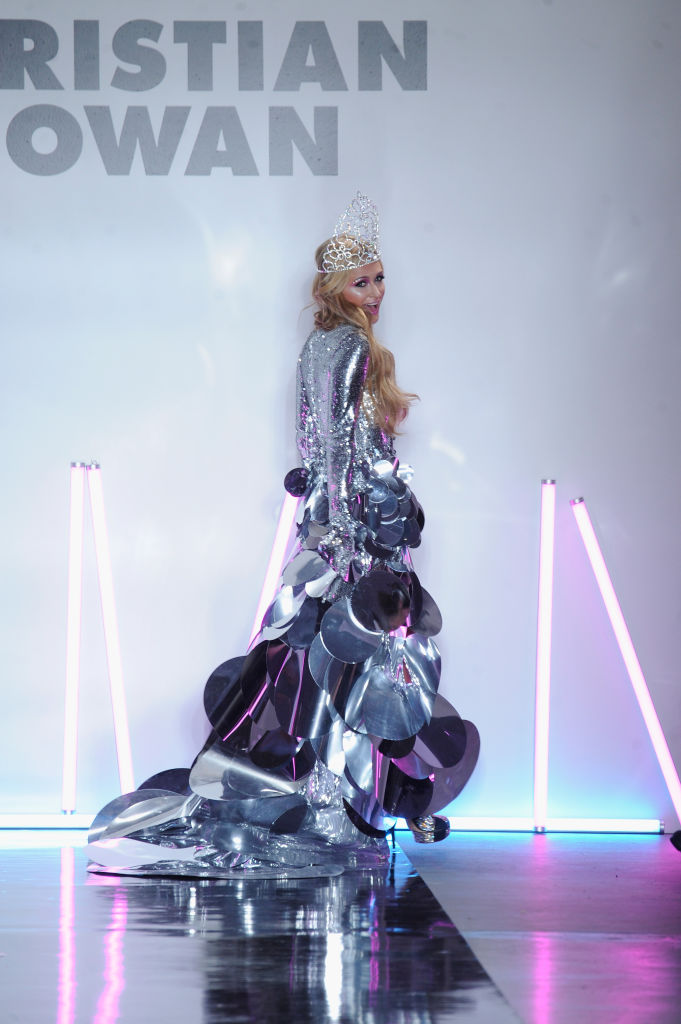 Never change, girl.
Cowan has called his design influences "cringe references," telling Vice in 2015 that because he grew up on a farm, he loves the brash sparkle of "fake, American Barbie culture."
"I was obsessed with Legally Blonde, Paris Hilton, Britney back in the day — all of that," he said. "I was 14 when Lady Gaga broke, and I thought she was the coolest shit ever because I grew up in the middle of nowhere on a farm. The internet was my life."
With a Republican back in the White House, Juicy tracksuits coming soon to Urban Outfitters stores, and Paris Hilton back in our lives, we're fairly confident that Lindsay Lohan will be on the big screen in no time, and lace-up jeans will be banned from schools across the nation. So much to look forward to!