Paris Hilton launched a fancy new skin care line, and that's hot
Paris Hilton, hotel heiress, actress, singer ("Stars Are Blind" is still a banger, FYI), reality TV queen, and world-renowned DJ, just added a new title to her impressive resume. She has launched a skin care line called ProD.N.A, kicking things off with an eye cream, recovery serum, cleansing gel, and face cream. 
Hilton is not new to the cosmetics industry. She debuted her first eponymous perfume in 2004, then went on to become a fragrance magnate with over 25 perfumes now under her belt. In November 2017, she released a rose-inspired facial spray called Unicorn Mist, with news that a full skin care line would follow. However, ProD.N.A. looks somewhat different from Unicorn Mist, with a sleeker, more sophisticated style of packaging, and a scientific focus.
The products contain GenoMatrix, a new proprietary complex made with microalgae sourced from the Mediterranean Sea. The formula helps promote skin restoration to address premature aging and damage caused by sun exposure. Each product in the four-piece launch will reportedly help with fine lines, hyperpigmentation, and dullness.
Here's a rundown of each ProD.N.A. product from Paris' new line:
For starters, the Lift and Firm Eye Cream repairs skin that has been affected by UV light damage, pollution, and stress. It also moisturizes and reduces under-eye puffiness (hallelujah!), thanks to ingredients such as aloe vera water and Persian silk tree exact. The Advanced Recovery System serum uses aloe vera water and blue lotus flower extract to diminish fine lines and other signs of aging.
The Dual Action Cleansing Gel, which contains cucumber, a skin conditioner called apple aminos, and the inflammation-reducing bromelain, gently exfoliates the skin for a smoother complexion. Lastly, the Face and Decolletage Cream hydrates the skin and promotes collagen production with aloe vera water, marine collagen, and kakadu plum (a fruit rich in vitamin C that provides skin protection).
The line ranges in price from $29 to $115.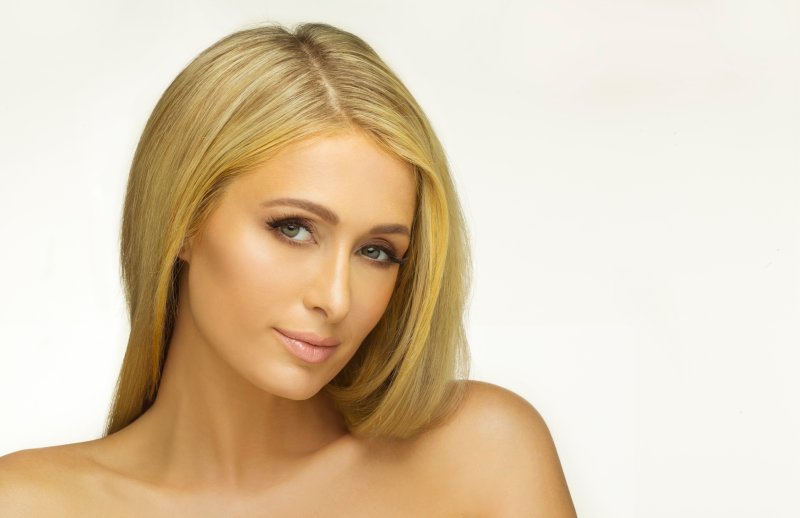 According to the press release, the product packaging also incorporates "airtight technology with special pressurized pump activation," which will help reduce the need for harsh preservatives while eliminating the risk of cross-contamination. We're intrigued.
If you ask us, Paris's ProD.N.A. skin care line seems like the perfect addition for a night of self-care and watching The Simple Life (which you can stream on Amazon, btw). ProD.N.A.'s collection is available now at Paris Hilton Skincare.