Paris Hilton opened up about the "dark times" she faced after her sex tape went public in a rare candid interview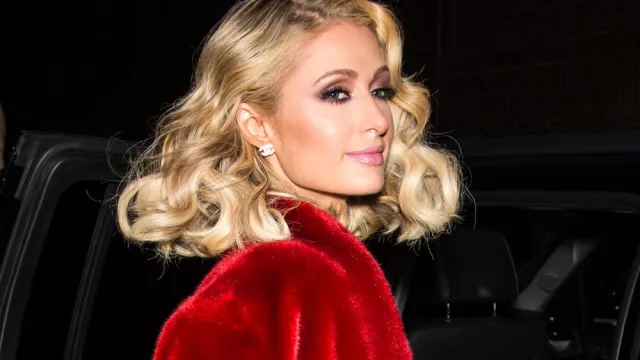 Paris Hilton may have become one of the most famous people on the planet without Instagram, Twitter, Facebook, or even MySpace, but she knows the cruel and invasive side of celebrity better than almost anyone. And in a new documentary called The American Meme, out now on Netflix, she's opening up about being a reality star before social media.
In a particularly moving movement, she shares a heartbreaking glimpse into how she felt after her ex-boyfriend released a private and personal sex tape to the world for monetary gain in 2004, just as she was becoming a household name for her role on The Simple Life.
Hilton helped pave the way for all the reality stars and social media influencers we follow (and obsess over) today, but in the documentary, she reveals that it felt like she was "being raped" when her sex tape was leaked, giving the entire world access to one of her most intimate moments.
She says in the doc, "It felt like I'd lost part of my soul and been talked about in such cruel and mean ways. I literally wanted to die at some points. I was like, 'I just don't want to live,' because I thought everything was taken away from me. I didn't want to be known as that."
Bert Marcus, the director behind The American Meme, shared with The Hollywood Reporter in April that Hilton "didn't shy away from anything," adding that "Paris was brave enough to tell her truth" about the sadness she faced after her sex tape was released.
Nowadays, Hilton has parlayed her fame from the early aughts into a booming business, including successful beauty and fashion lines, but she's quick to warn young people about the dangers of sharing too much online. She told THR, "Kids should be careful because I've seen people…doing these crazy challenges that will be online forever, when they're older and they want to get a nice job and be respected."
"But at this point in my life, I'm an adult. I've been through it all," she added. "I have nothing to hide, so I don't have to be too careful. But other people should watch out because you never know what's going to happen one day."
While we're saddened to hear how Hilton felt during that a dark time in her life, we're glad she's grown from the experience and is embracing all the wonderful, happy things happening in her life now. We're sure that dealing with such a private moment under intense public scrutiny wasn't easy, and we applaud her for being so open and honest with her fans and followers.