Paris Hilton is getting a new TV show, because it's 2005 all over again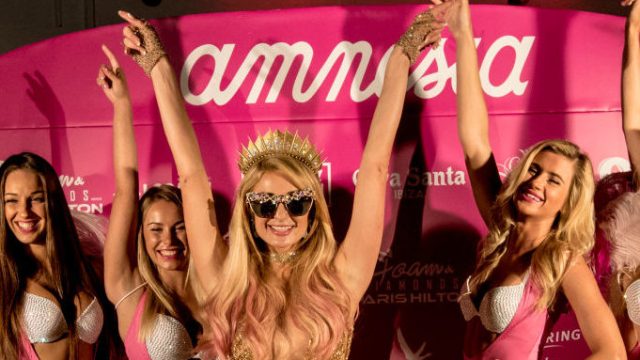 Are our time machines set to 2005? Because Paris Hilton has been tweeting about her new projects! Which include real estate projects, fragrances, music, and a new television show. You read that right, we might be getting a new Paris Hilton TV show a decade after her previous show, the Simple Life, went off air.
"I'm doing a new TV show that I'm really excited about, as well as my real estate projects around the world," Paris tweeted. "I'm also getting ready to release my 24th fragrance and finishing my new album."
Paris Hilton sounds super busy! She definitely has a lot going on.
We can't wait to find out more about that TV show.
In case you haven't been following Paris's TV career, let's recap. After The Simple Life ended in 2007, she returned to our TVs with Paris Hilton's My New BFF in 2008. The show lasted for two seasons, plus a spin-off: Paris Hilton's British Best Friend. Oxygen aired a single season of The World According to Paris in 2011. But since then, she's been away from our TV screens, and we've missed her!
We don't technically know if the new show Paris is promising is a reality show. With all of her different ventures, it really could be anything. A fashion travel show, or something about how she runs her businesses? A show similar to The Simple Life? Maybe a Kardashian crossover is in the works.Really, the possibilities are endless.
But we hope she stays as meme-tastic as possible. Because seriously, just look at her social media game:
Now that's hot.