Paris Hilton finally talks about Kendall Jenner copying her birthday dress vibes
There's a saying that goes "everything that's old is new again," a statement that we know to be true looking at fashion trends and pop culture from the last few years. In a time when we're watching Gilmore Girls with our moms again, it only makes sense that we start to see things cycle. And that includes Kendall Jenner wearing a replica of one of Paris Hilton's birthday looks about three weeks ago for her 21st birthday.
A little over a decade ago, before we were keeping up with the Kardashians, we were living The Simple Life with Paris Hilton and her best friend Nicole Richie. While Paris' time as a reality TV star came and went (although have you seen her Snapchats? They're literally the best, we highlight recommend), the Kardashians staked their claim and began their rise to become the family we know today. (This is important, promise!)
During Paris' time in the spotlight, she wore an incredible dress on her 21st birthday, where she sported a Tinkerbell lunchbox in tow.
Iconic.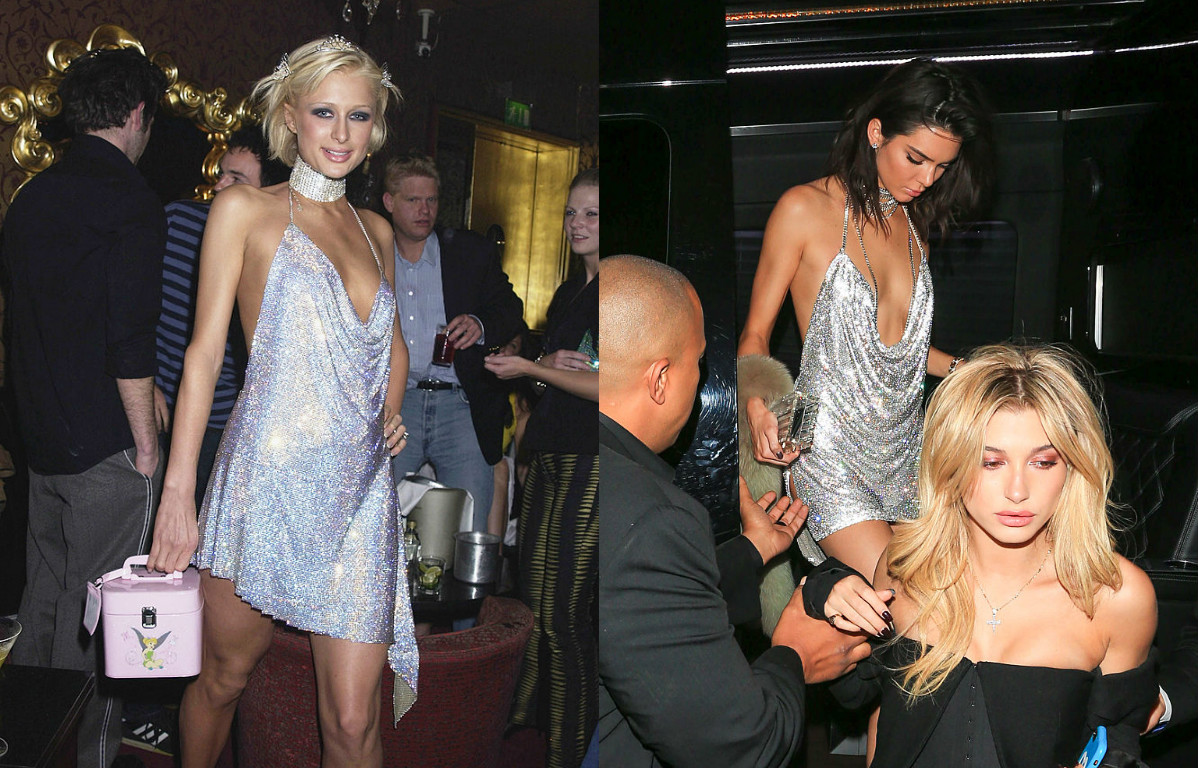 So when we saw Kendall's look, we couldn't help but freak out! What an incredible homage from the next gen! While the dress isn't the same Julien Macdonald, Kendall had the birthday dress made to replicate the look.
According to Grazia, Paris was in attendance at Kendall's 21st, and recognized it immediately. "I was really flattered and I thought she looked stunning," she said. "It is the perfect birthday dress especially when you're turning 21!"
Paris went on to say how proud she was of the new class of sister celebs, adding, "I think they're all so beautiful and so mature and they're all just doing so well!"
We love to hear it! And happy belated, Kendall!