Parents wrote a letter to Justin Timberlake asking him to keep his Super Bowl performance "appropriate," and can we just let this go?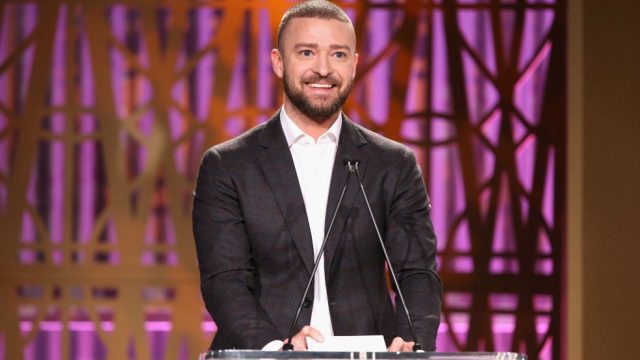 Even though the event that would later be known as "Nipplegate" happened 14 years ago — and everyone apologized — some parents are still  worried about Justin Timberlake's upcoming Super Bowl Halftime performance. While Timberlake's been in the midst of rehearsals for the February 4th event, the Parents Television Council have made it clear that they hope his act will be family-friendly. And we're guessing that means "no nudity."
The group, known as the PTC, penned an open letter to Timberlake with their requests. According to their website, they were formed in order to help shield children from images of violence, graphic sex, and profanity, as they believe that exposure will cause harm later in life.
The PTC's letter claims that parents were incredibly disappointed by the 2004 performance. "The fallout of your performance during Super Bowl XXXVIII has left an indelible mark. You really threw us – and millions of parents who were watching with their kids," the wrote.
"Our children are confronted with enough harmful and explicit content in today's entertainment media – content that sexualizes our daughters; graphic violence that connotes acceptance as an answer to life's conflicts; glamorization of underage drinking and drug use; normalization of children using harsh profanity; and a litany of other messaging that runs counter to the values most parents work to instill in their kids," the letter continues. "The Super Bowl, and particularly its halftime show, should be the hallmark of entertainment that's both appealing and a safe place for the entire family."
While Timberlake has yet to respond to the letter, we have a feeling that a scenario similar to the 2004 performance won't be happening. Not only has he gone on record to say that it he regrets it, but he told Zane Lowe of Beats 1 this year that "you can't change what's happened, but you can move forward and learn from it."
So while we totally understand the PTC's concerns, we have have a feeling the children will be just fine this year.