Parents of trans kids have formed a council in D.C. to fight for transgender rights after the election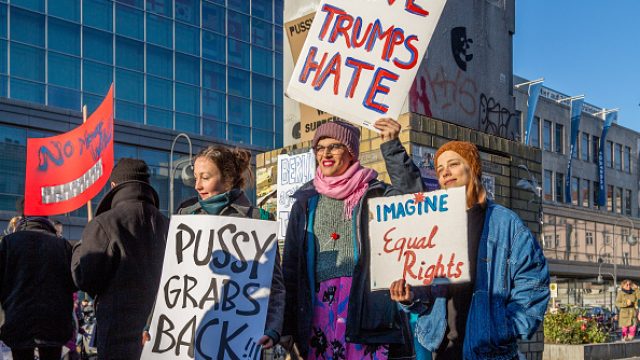 Now more than ever, it's important that we take action against acts of injustice that threaten to disrupt our daily lives. And for so many, that message is important – the results of the presidential election has many citizens concerned for their futures, as harassment and violence are on the rise against marginalized communities.
And for parents of transgender youth, this means that they have to take further action to protect their children. that's why parents of trans kids have formed a council in D.C. to fight for equality and defend their children's rights.
This council, called Parents for Transgender Equality Council, has been formed in part with the Human Rights Campaign. Though it's been in development for quite some time, the unveiling of the new council couldn't come at a better time.
Human Rights Campaign president Chad Griffin announced the following on Monday, where some members and their families gathered to speak at an awareness-building gathering:
"In the days since the election, transgender people and their parents have reached out to us filled with fear and questions about what the results of the election mean for their families. These parents, standing shoulder to shoulder with transgender people, are going to be vital in our continued effort to defend our progress, open hearts, and demonstrate to this country that transgender people are loved and worthy of being treated with dignity and fairness."
Now more than ever, it's time for marginalized individuals and communities to have the support of allies. Though this is just one step in the fight for equality, for these parents and trans children, the council could be life-saving.
H/T The Cut