A 13-year old girl took her own life, and her journal revealed she was the victim of severe bullying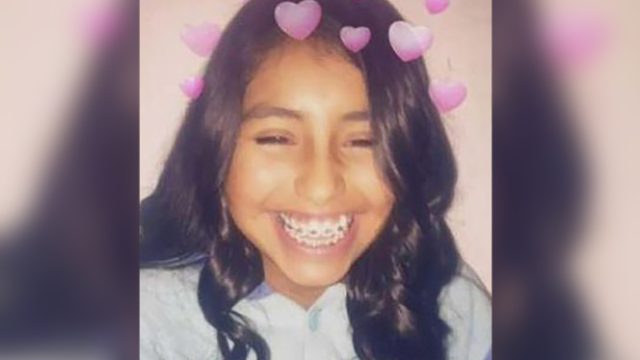 On November 28th, 13-year-old Rosalie Avila hanged herself in her bedroom. She was taken off life support several days later. After she was found, her parents discovered a journal that revealed Rosalie was the victim of severe bullying — and they are now trying to raise awareness in her name.
The 7th grader left a note that said, "Sorry, Mom and Dad. I love you. Sorry, Mom, you're gonna find me like this." In her journal, she documented daily instances of bullying.
"'They told me I was ugly today,'" her father Mr. Avila recalled reading to CBS News. "'They were making fun of me today about my teeth,'" he added.
Rosalie's parents said they were bullied themselves while their daughter was on life support, receiving cruel messages on Facebook.
Mrs. Avila responded to the bullies by saying, "For you to do that, I mean, you're heartless. You're a very heartless person, and you have no compassion." Parents gathered at the Mesa View Middle School in California, where Rosalie was bullied, protesting for the school to address its bullying problem. On a GoFundMe page created to cover costs of Rosalie's burial, the Avilas wrote,
"She enjoyed reading and liked dressing up as her favorite characters like "Belle from "Beauty and the Beast & Stitch. She liked watching "The Walking Dead," "Stranger Things, & "Meet the Fosters. She always remembered her friends birthdays and would go out of her way to get them a gift. She truly cared about people. She loved to drink hot cocoa while she watched her favorite shows or movies. She's loved by so many people & by her family. She was daddy's girl and mommy's princess. She wanted to be a lawyer and wanted to help the world to be a better place. The world lost a treasure."
Mr. Avila alleged that the school knew about his daughter's situation. "I did everything I'm supposed to do as a father, and these people did not respond, because those bullies are still at the school. They're still there, and my daughter's gone."
The superintendent of the Yucaipa-Calimesa Joint Unified School District said in a statement that the school was working closely with detectives on the investigation. "This issue requires all of us to work together, to watch for signs and intervene when we see problems," he added.
According to NBC News, Rosalie had become more reclusive and was in counseling after her parents discovered that she was cutting herself. Friends of Rosalie also showed the Avilas a video that a classmate had posted of another classmate making fun of Rosalie while she sat alone. Her parents knew she was suffering but had no idea how bad it was.
"Rose just kept this to herself," Mr. Avila told NBC.  "On the inside, it was just tearing her to pieces that they were always making fun of her."
We applaud the Avila family for trying to educate others in the midst of their immense loss. Let this serve as a reminder in a time when it can be so easy to be careless with our words, actions, and posts — choose kindness.
If you or someone you know is considering suicide, call the National Suicide Prevention Hotline at Call 1-800-273-8255 or access their online chat service.