What I learned about compassion at my parents' Chinese restaurant
May is Asian Pacific American Heritage Month.
In the 1990s, I worked at my parents' small Chinese fast food restaurant in Phoenix, Arizona. It wasn't fancy, but the food was inspired and made-to-order. Customers loved the restaurant's family-owned vibe and low prices, and they loved us. I started working there when I was 12, but even before then, I sat at the table in the back corner, finishing school assignments and burying my nose in library books. The restaurant was our very public living room where I could be a fly on the wall.
I was an observant child, so I spent my time at the restaurant watching customers—some were friendly, others kept to themselves. On any given day, I'd witness countless private human struggles, including those of my own family, and befriend anyone who stopped by. I learned about ways of life that I wouldn't have otherwise been exposed to as an immigrant child in the suburbs, and I often still reflect on all I saw.
---
Almond cookie tears
A jar of almond cookies sat at the end of our counter. They were sold via an honor system of 25 cents per cookie to be inserted in the coin bank next to the jar. My mother loved children, so she would often give away the cookies to the little ones on the house.
Noticing a small girl eyeing the sweets, my mother asked innocently, "Would you like one?" The girl looked torn. She hesitated and blurted out, "Yes… but my mommy says we don't have money. We can't afford it."
Parents know the unique loudness of a child's whisper when words not meant for strangers are spoken. The air became pregnant with the shame and anger of the little girl's mom. My own mother and I were silent, unsure of what to do.
The young mother, face flushed, fished out a quarter from her purse and heaved it into the coin bank. She dragged her daughter out of the restaurant.
My mother muttered a heavy but quiet "Sorry…" only to be drowned out by the bustle of the busy room. I felt a deep concern as we looked at each other with cringed faces, hoping the little girl wouldn't get into trouble.
Moo goo gai pan for four
A silver-haired, tall, athletic customer patroned our restaurant regularly with his equally impressive looking wife and two blonde teenage daughters. They drove up in big, shiny truck, and they dressed in neat, pressed clothes. Their WASPy well-to-do-ness seemed undeniable.
Each time the family came into the restaurant, the father ordered a single dinner portion of Moo Goo Gai Pan, priced then at $4.89, along with a single Diet Coke. It was to be shared by the entire family of four—he'd ask for four paper plates and extra forks and napkins. Time and time again, I watched them chew silently with impeccable manners, and I wondered how they could possibly be satiated. Was this consistently small order born out of necessity or mere frugality? Or perhaps a strict portion-controlled diet? Were the athletic teenagers secretly filling up on cereal before dinner?
Whatever the reason, I realized that you don't have to be poor to go hungry, and you don't have to "look poor" to experience poverty.
The stolen check
"Chinese Express*, how may I help you?" My 12-year-old voice sometimes raised questions when I answered the phone. Laughing, customers would ask, "Are you sure you're old enough to work?"
One evening, we received an enormous order over the phone from an unfamiliar customer. It was for about a hundred dollars worth of food. No alarm bells were raised until two disheveled children, excited as if they were going to a party, came in to pay for the food with a check from someone not present. "Something isn't right," my father said.
The children ran back and forth from outside, ferrying messages from an unseen adult. None of them could produce identification with a matching address, which our business required for personal checks. Our wall was already fully decorated with bounced checks, and we were not looking to add more. A small business cannot survive that way.
When my father relayed that we couldn't release the food to them without valid payment, the children were crushed, brows furrowed as they stomped out holding back tears.
I didn't know the situation. We had assumed the check was stolen. Still, I wished, too late, for the order to have been smaller, less conspicuous, so that it might have been a transaction unnoticed. The kids might have been fed.
We just wanted affordable broccoli
The newspaper announced a big sale on broccoli at the local grocery store. When market prices for key ingredients skyrocketed, our restaurant absorbed the loss as we were unable to adjust prices. This broccoli sale could make a significant difference in our small margins.
My dad eagerly piled my brother and I into his silver pick-up truck and drove us to what we expected would be an uneventful errand. At the produce section, we helped my dad bag up all the broccoli available on display and placed it in our cart. I wish we could have left then, unnoticed, but my father asked the grocer if any more broccoli was available in the back.
The nice man in a white apron led us to the dim walk-in cooler and handed my father a waxy cardboard crate full of the green vegetable. My dad joyously thanked him as if he'd won the lottery, and we briskly walked to the checkout line—but the store manager intercepted us just before the registers. He barked at us firmly and loudly, "Sir, we can't sell you this broccoli. This is a store promotion and you are buying it for a restaurant."
My father hulked out in fury, an imposing figure at over six feet tall with a bulky build. He is easily the largest Chinese man most people in Arizona have ever seen. A screaming match ensued. My dad's face was flaming red, arms flailing in wild gestures. My father, so eloquently fluent in both Mandarin Chinese and Korean, was tongue-tied in his limited English.
The manager continued in his slow, loud voice. "Are you going to hit this man?" he interrogated, referring to the store employees who had gathered around us. "If you hit this man, I will call the police," he stopped to ponder the fearful faces of me and my brother. "Your children are here," the manager said.
I wished we could disappear. After what felt like an eternity, we left the store. The shopping cart full of broccoli abandoned.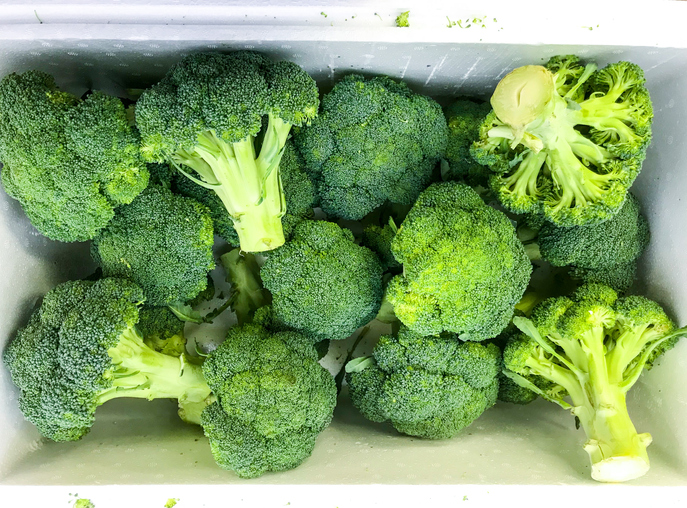 The old man in the van
I worked in the restaurant for 15 years until I moved across the country for graduate school. After years of doing the same job, it was easy to go on autopilot and stop taking in the full nuance of a situation.
I was working the front of house alone one evening when a short old man stumbled in just before closing time. He ordered the lunch size sweet and sour chicken, which was a dollar cheaper than the dinner size. "I'm sorry, sir." I told him, "We only serve dinner sizes after 5 p.m."
He insisted on the lunch portion. "I'm sorry, it's against our policy." I repeated my well-rehearsed line automatically.
I expected him to do what most customers did, which was proceed with ordering the dinner size. Instead, he turned around and sauntered out, dejected.
Only then, I took inventory of his beat-up van parked in the dark, filled with all of his earthly possessions. I wanted to call him back. I wished I had secretly overlooked it and explained the exception to the kitchen, but it was too late. He was already driving away. The guilt would be mine to bear.
The insult
"You've worked here a long time," a young woman was eyeing me as if I was a cockroach crawling in her delicates.
With a genuine and proud smile, I replied, "Yes, this is my parents' restaurant. I've worked here for years." Most customers loved supporting a family business and welcomed any details on our work.
"That's what I thought." She glared with disdain, rolling her eyes. "You've worked here forever."
I was speechless at how I might have offended her, but soon recognized the negative stereotype she had projected onto me as a restaurant worker. Incredulous, I considered telling her how I was actually visiting home from college, where I was attending on a prestigious scholarship. But the retort left my mind almost as swiftly as it had entered. I had nothing to prove to this woman, nor did any restaurant worker. I smiled at her once again, this time feeling deeply sorry for her need to tear me down. I continued wiping down red plastic trays, lining them with Chinese Zodiac paper placemats.
My parents didn't have a firm grasp of English, so they often gave in to unreasonable demands from customers. Yet we still have far more fond memories of kind customers than unpleasant ones—many even remained family friends long after we sold the restaurant in 2008, having successfully ran it for nearly two decades.
One customer patiently helped my parents fill out medical forms. Others kept my brother and I company, entertaining us with dad jokes or asking us about school. One patron advised my parents to enroll me into a specific cohort at my middle school, and he later became my seventh grade English teacher—one of my favorite teachers, in fact.
We watched helplessly as another longtime customer battled Parkinson's disease over the years. He owned the hardware store across the street and had been like an uncle to my brother and me. His tremors would shake so aggressively that food would fall off his fork, so my father would sit with his friend quietly, holding his hand firmly until the spells passed. Years later, my father would attend the funeral as a grieving old friend.
I treasure these moments of humanity. They color my perception with more compassion for every restaurant worker I encounter, and for the world and everyone within it.
*name of restaurant changed