"Parenthood" might be coming back and we are doing our happy dance
It used to be the case that once a show aired its series finale, it was just over. That was it. Finito. Caput. Then re-runs came along, and you could at least relive your favorite show at the whim of network schedulers. When DVD boxsets became a thing, it was even better. But now, with the advent of said streaming networks and a HUGE boom in TV channels producing ~amazing~ content on the reg, the end might not actually be the end for certain shows with big (and passionate and loud) enough fanbases.
We just found out that Parenthood might end up being the next big revived series, and we are FREAKING OUT!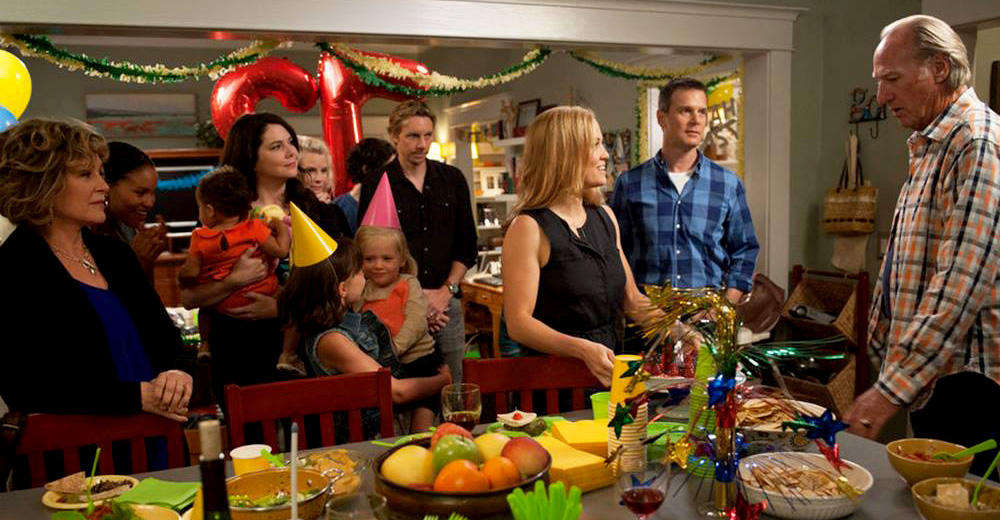 Parenthood is a show that was near and dear to our hearts for so many years. It ran for six seasons on NBC, but we could have followed the ups and downs of the Braverman family for so much longer than that. It ended nearly two years ago, and we were all devastated by having to say goodbye. Luckily for us, the show's cast and crew love their series just as much as we do. Jason Katims recently spoke to TVLine at the Television Critics Association summer press tour, where he was promoting his upcoming CBS series Pure Genius, and gave them some really promising news about the future of the series.
"There's nothing happening right now, but when the time is right I would love to revisit it," Katims told TVLine.
OMG! Amazing. Katims went on to explain that he'd been keeping tabs on his Parenthood star Lauren Graham's Gilmore Girls revival over at Netflix, thinking that his own show might go down that same path down the line. "I asked someone who was working on [the Gilmore Girls revival] how they structured it and how it all worked," Katims said. "Because I was thinking that might happen [with Parenthood] down the road a few years."
Katims did temper our expectations by saying that a revival wouldn't happen for a while, given how the show ended (with a series of flash-forwards, giving us a glimpse of the characters' future lives).
"But the whole thing about Parenthood is the kids get a little older and their lives change and then there's more story to tell. I feel like that will happen at some point. And then it will be a question of, logistically, can we get the actors [back together] at the same time? And then we have to [find an outlet] that wants to [air] it."
I ~sincerely~ doubt that they'll have any trouble finding an outlet that wants to air the revival. Cue happy dance and hugs, fellow Parenthood fans!