Oh my gosh, there were MORE "Parenthood" cameos in the "Gilmore Girls" revival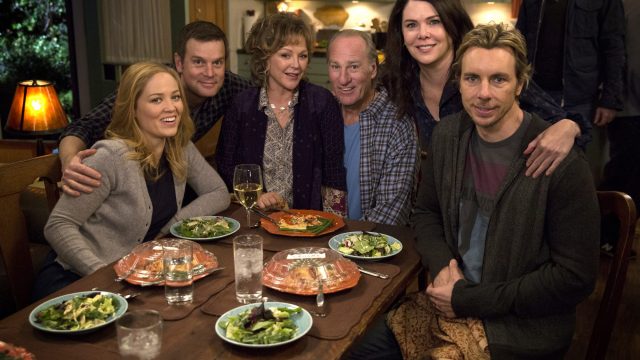 Okay, we all knew that Mae Whitman was going to make an appearance in the Netflix revival of her former Parenthood costar, Lauren Graham's TV show, Gilmore Girls: A Year in the Life, but we DIDN'T know that she wouldn't be the only one. That's right, Parenthood fans, some of your favorite cast members of the beloved NBC show make a surprise appearance.
If you haven't seen the revival, turn around because spoilers are ahead.
In the "Fall" episode of the show, Jason Ritter and Peter Krause each make an appearance as park rangers. For those who've forgotten, Lorelai needs to do some thinking and life exploring, so she decided to go on a Wild (the book) adventure, where she encounters her former costars.
First making an appearance is Ritter, who Parenthood fans know as Mark Cyr, who dated Sarah Braverman (played by Graham) in the early seasons of the show. Ritter made an appearance during all six seasons of the show and was adored by fans so we were so excited to see him and Graham on-screen together again!
Also making a surprise appearance is Peter Krause, who played Adam Braverman, the older brother of Graham's character. The duo, who are together in real life, have an amazing on-screen chemistry, as exemplified by their Gilmore Girls scene. In the scene, Lorelai is trying to start her journey on the Pacific Crest Trail but can't seem to locate her permit, which is somewhere in her overstuffed hiking backpack. The rule-abiding park ranger, played by Krause, won't allow her to continue, despite Lorelai turning her charm WAY up.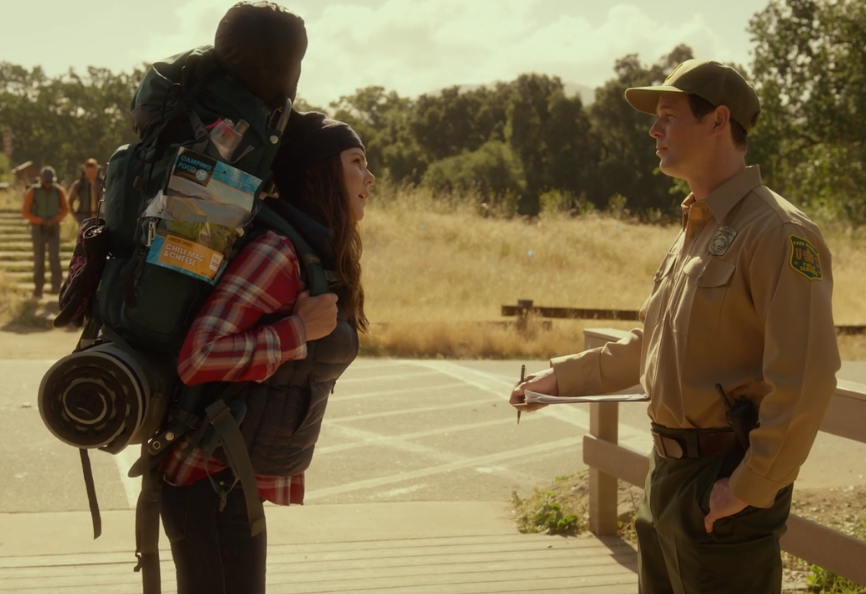 The two cameos totaled probably five minutes total but were entirely worth the surprise. Parenthood has such a loyal following, many of whom are avid Gilmore Girls fans. It was so sweet to see so many great crossovers in the nostalgia-driven revival.