These sweet parent moments at the 2020 Grammys will get you teary-eyed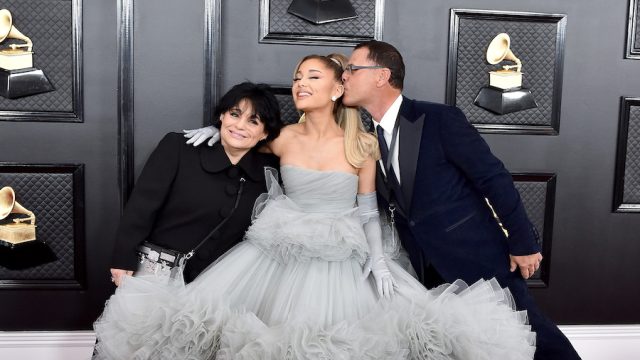 It's safe to say that if you've made it the Grammys, you've made it big. But some of music's biggest stars are making sure not to leave their parents behind as they rise to fame. Multiple stars, like Camila Cabello and Ariana Grande, brought their parents along for the special night and honored them in their own ways. From lyric changes to teary, on-stage embraces, parents were front and center at the 2020 Grammys.
So in today's edition of "we're not crying, you're crying," we're taking a minute to reflect on all those sweet parent-child moments you might have missed at the Grammy Awards on Sunday night.
Camila Cabello serenading her father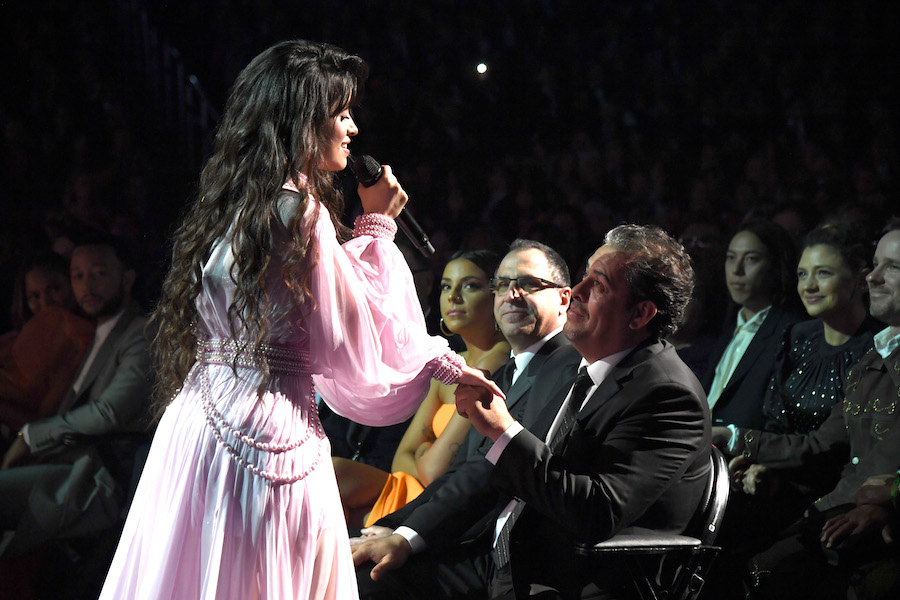 Before the "Señorita" singer went on stage, her performance was teased as an emotional tribute to someone special in her life. So whether you're a Shawn Mendes and Camila Cabello stan or not, it was easy to assume the "special someone" would be her boyfriend. Instead, Cabello performed the song "First Man," a song from her Romance album that's dedicated to her father or, as the lyrics tell us, "the first man who really loved [her]."
As she performed, videos from her childhood played across the screen. But the real tug-at-the-heartstrings moment was when she stepped off stage to serenade her dad who was sitting in the front row.
Cabello also brought her dad along with her on the red carpet, and they shared some sweet embraces.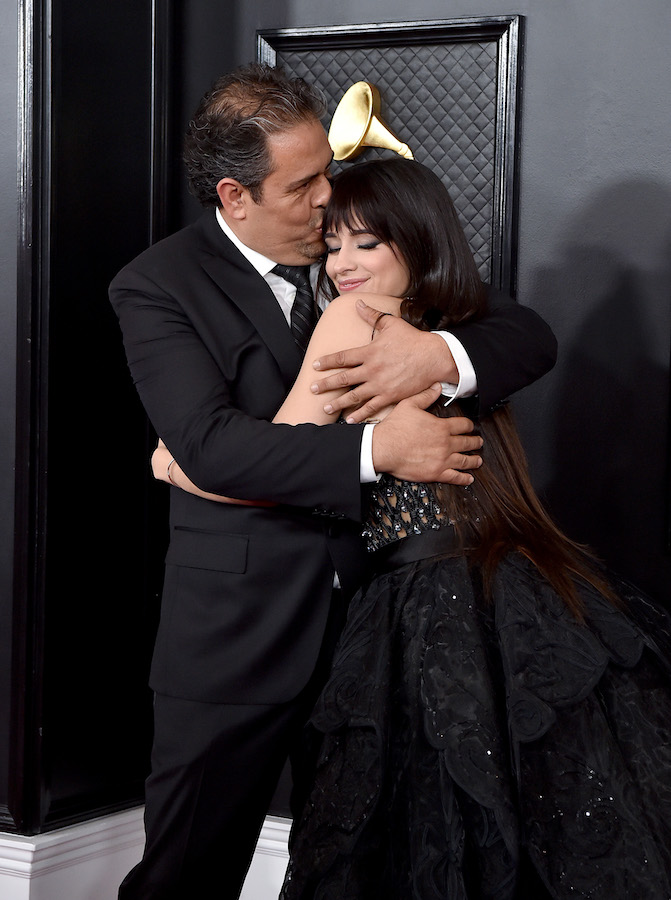 Ariana Grande changing her "Thank U, Next" lyrics for her father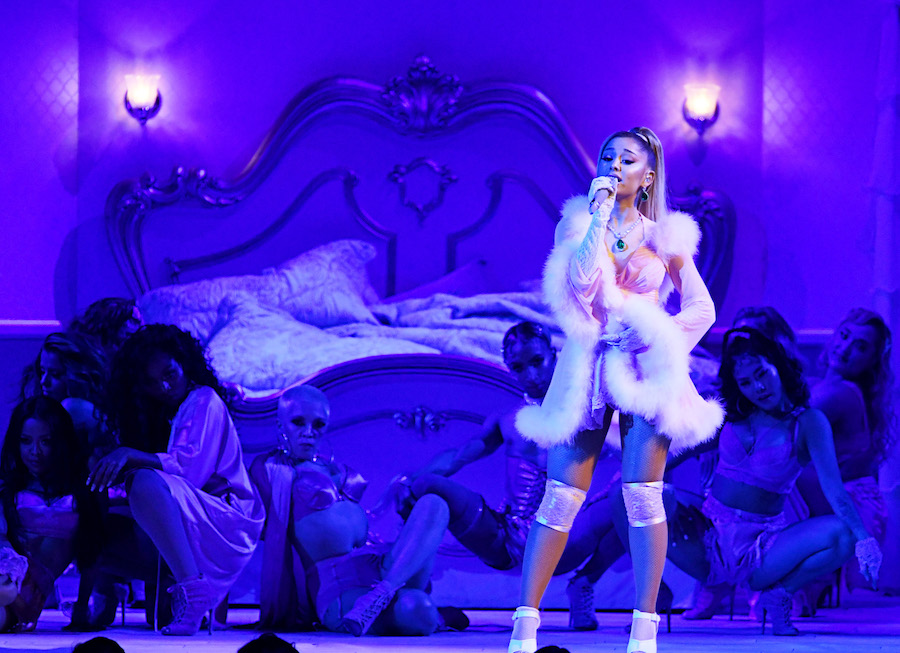 Things haven't always been easy for Ari and her dad, and she makes that clear in her song "Thank U, Next" when she sings the line, "I'll be thanking my dad / 'Cause she grew from the drama." But during her Grammys performance, she made it a point to acknowledge that she and her dad are working to repair their relationship. The singer looked toward her father when she sang the changed lyric, "I'll be thanking my dad / 'Cause he's really awesome."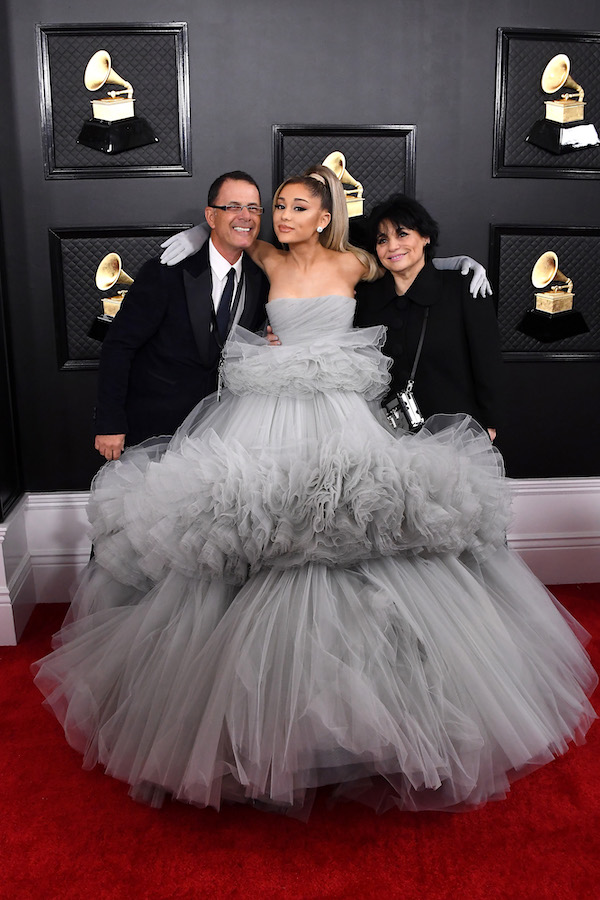 Grande also shared the red carpet with her parents, and the family was all smiles.
Tyler, the Creator bringing his mom on stage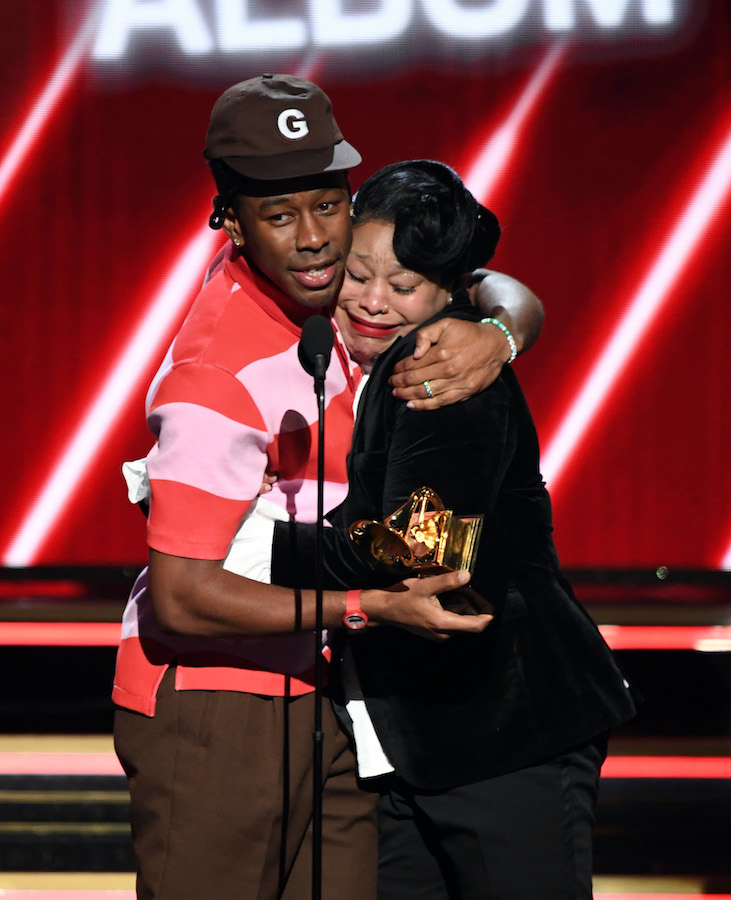 As Tyler, the Creator accepted the Best Rap Album award for Igor, his mom was right there next to him, hugging him, basking in the joy, and shedding some very proud tears. And he made sure everyone knew, saying "That's my mom, if y'all wondering." The rapper then gave his mom a little loving nudge so that he could have some room at the mic saying, "All right, I gotta say my speech, y'all." He went on to give her a shoutout as he started, "To my mother, you did a great job raising this guy," he said. His mother went on crying, and so did we.
Billie Eilish's mom celebrating both of her children
Billie Eilish and Finneas O'Connell's mom, Maggie Baird, couldn't contain her joy when she found out her son won Producer of the Year. The proud mom even interrupted Eilish's red carpet interview to share the news with her. And while we're sure it's easy to be proud of your kids when they collectively bring home 1o Grammys, the artists' mom says she supports them no matter what.
"I'm very proud and I love my children. Whatever they do, it doesn't matter, I love them," Baird told Entertainment Tonight on the red carpet.
Demi Lovato's mom being nervous for her big performance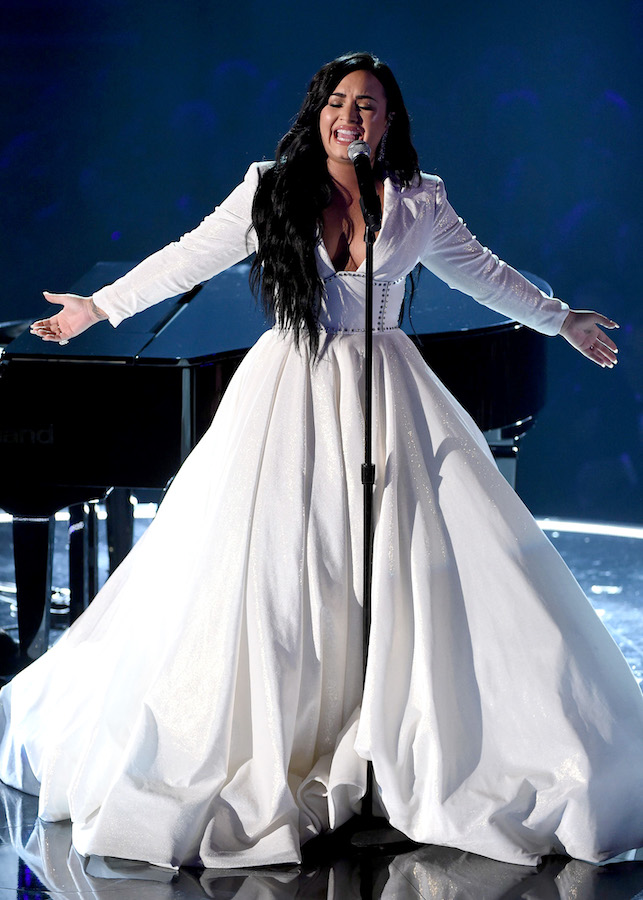 Demi Lovato's 2020 Grammys performance was an emotional one. The moment marked the artist's first live, televised performance since her drug overdose in July 2018. So it makes sense that nerves were running high—Lovato even stopped and re-started her performance after she began to choke up. From a backstage video the artist shared earlier that night, it seems her mom was feeling everything right along with her.
In the video, when Lovato asked, "Are you excited, Mom?" Her mom responded, "I'm nervous," and she compared the feeling to watching one of their favorite MMA fighters together. "You know that nervous stomach you get?" Lovato's mom, Dianna De La Garza, says in the video. "That's what I have right now. But you're gonna kill it." And Lovato's mom was right, she definitely killed it.
https://www.instagram.com/p/B71UicwFp2F
https://www.instagram.com/p/B71UmFoFTFi
We love seeing Demi and her mom's sweet relationship, and we're so happy to see the rest of the stars share their special moments with their parents as well. Here's to all the loving parents out there, and as always, we give all our support to those others who have lost parents and those who don't have healthy relationships with family.