'Parasite' is the first international film to win Best Picture at the Oscars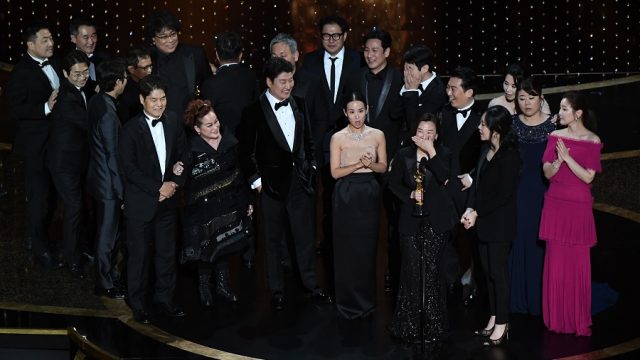 Although seriously lacking in many ways, the 2020 Oscars had one major highlight. Well, six really. Not only did the film Parasite win for many of the categories it was nominated for, it also took home the award for Best Picture. And we're all super psyched about that.
After winning Best Director, director Bong Joon Ho joked that he thought that he was done with award winning for the night, especially since Parasite had also already won Best International Feature Film. And though he was grateful to be given the first honor in the category since its recent name change from Best Foreign Language Film, it wasn't time to have a drink and relax just yet. At that point, it became obvious that the director's movie was gaining momentum as a serious contender to win it all at the end of the night.
Besting competitors like 1917 and Once Upon A Time… In Hollywood, Parasite took home the biggest award of the show, marking the first international film to be given the award in the Academy's 92-year history. An extremely timely story, Parasite examines the impact of class discrimination on interpersonal relationships.
In addition to its Best Picture win, Parasite also took home awards for Best Production Design, Best Director, Best International Feature Film, and Best Original Screenplay. Parasite was also the first film from South Korea to ever be nominated for Best Picture.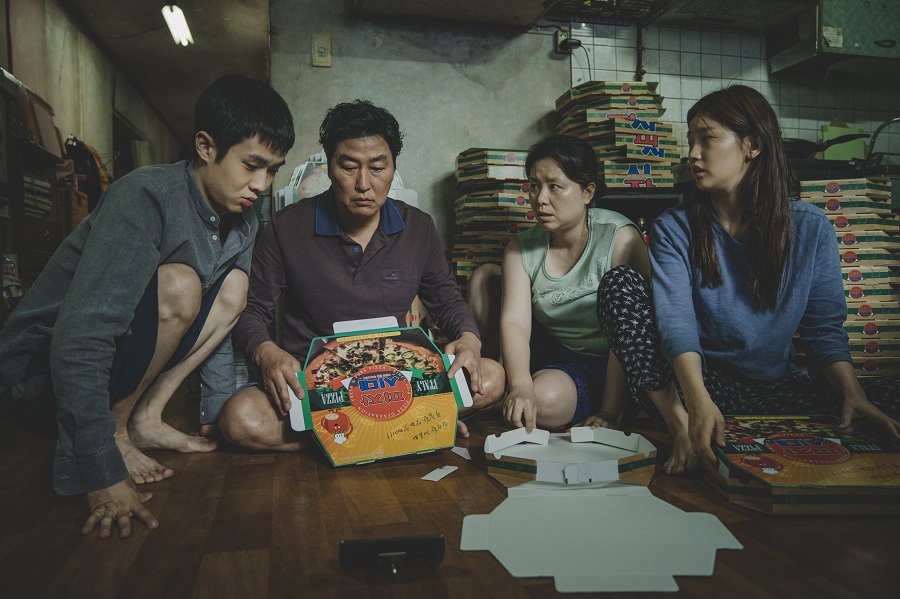 In a night of very few firsts (and a few WTF moments—looking at you, Eminem), we're happy the show ended on such an unanticipated, but exciting note.