Yes please: Paramore's Hayley Williams just announced that she's starting a hair dye brand
If you've ever wanted to dye your hair a crazy color, we now have a great incentive for you because Hayley Williams (from Paramore! The Queen of Vibrant Locks!) just revealed that she's created her own line of hair dye. Yay for colorful self-expression!
The brand is cleverly called goodDYEyoung and Williams has already taken to her company's Instagram to talk about this new venture: "I've never started anything but a band… but a little over 4 years ago, I decided I'd try my hand at starting a hair dye company. I've made a lot of mistakes, learned a whole lot of cool business lingo… and realized through trial and error that dying your hair is an art AND a science. It was all worth it to finally be able to tell you that GOOD DYE YOUNG is here, it's severe, & it's happening! I can dye happy now!"
Hayley also gave the world this excitable announcement tweet (complete with a model whose hair color we'd like on our heads):
Aside from all the beautiful puns and brilliant name, we're also pleased to share that the hair products are cruelty-free and require no animal testing:
Considering that Williams spent four years working on this collection of color, we have a feeling that it's going to be amazing. Plus, it seems as though the line will be super empowering because, on Instagram, the company wrote, "The only thing better than wearing your heart on your hair is being a part of a community that encourages and celebrates bold self-expression." (Sign us up!)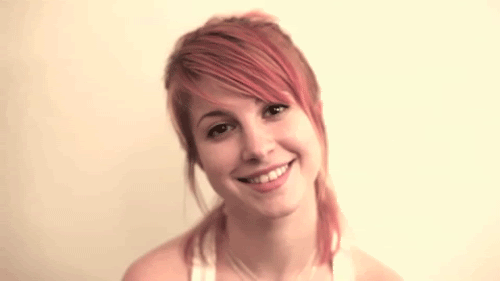 Now, as we wait for goodDYEyoung to start selling its products, we're going to take a quick look at the color wheel to see which shades will suit our styles best.